The Green Sheet Online Edition
February 08, 2021 • Issue 21:02:01
Industry Update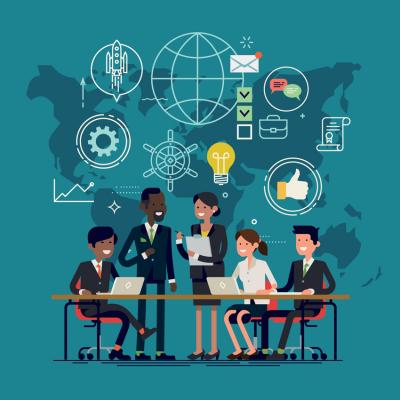 ANNOUNCEMENTS
Electronic Payments offers free POS bundles
Payments and POS provider Electronic Payments reinforced its commitment to supporting merchants by providing free Exatouch POS bundles. For merchants who are struggling in the current climate, a no-cost point of sale can eliminate a steep monthly expense while offering valuable, business-building insights, the company stated, adding that the information gleaned from Exatouch enables merchants to make more informed decisions that save time and money, and make their businesses more viable.
Federal Reserve picks FedNow pilot participants
The Federal Reserve Banks listed more than 110 organizations participating in the pilot program for the upcoming instant payments offering, the FedNow Service. The program will support development, testing and adoption of the FedNow Service, as well as encourage development of services and use cases that leverage FedNow functionality, the Fed stated. A key objective in selecting pilot participants was to ensure diverse representation across financial institutions and service providers, connection types, settlement arrangements and experience levels. To view the list of participating organizations, visit FRBservices.org.
KnowBe4, #GirlsClub offer leadership scholarships
KnowBe4, provider of security awareness training and a simulated phishing platform, is partnering with #GirlsClub to provide a scholarship for the club's sales leadership training program, which is designed to support the next generation of female sales leaders while also influencing current leaders. The #GirlsClub sales leadership training program is a six-month development program for women designed to help attendees learn management skills, confidence building, mentoring by female and male sales leaders, as well as foster a community of peers and role models. For 2021, the partners awarded its inaugural scholarship to Cassidy Coates, relationship advocate at Vibable.
SEON, Anonymous X fraudster launch video series
SEON, the fraud fighters, launched a video miniseries aimed at educating merchants and financial institutions on the latest ways fraudsters are breaking through security systems. To do this, SEON worked with a prolific active hacker, known as "Anonymous X," who will talk viewers through the various techniques hackers use. Hosted by Jimmy Fong, SEON's chief commercial officer, the series will explore the methods fraudsters use to steal an individual's data and commit fraud, while remaining entirely undetected by websites' security systems. Topics will range from device fingerprinting and IP analysis, to email and phone analysis, and how website users' identification can be stolen or purchased.
Toolbox Payment launches Toolbox Talks podcast
ToolBox Payment, a mobile app designed for home service contractors and tradespeople, launched ToolBox Talks, a bi-monthly podcast in which Jeff Shavitz, ToolBox CEO and founder, interviews thought leaders about current trends, technology innovations and issues surrounding COVID-19 within the home service industries. Recent interviews include Matt Ehrlichman (CEO and founder of Porch), Emily Howard (editor-in-chief of American Painting Contractor magazine) and Bruce Barker (CEO of American Society of Home Inspectors). All episodes are available from Anchor, Spotify and Apple podcasts.
RESEARCH
Blackhawk: 2020 holiday digital gift sales soar
As retailers consider how to build on the digital momentum in 2020, a new holiday spending report shows a more than 80 percent increase in digital gift card sales and a nearly 40 percent increase in overall ecommerce gift card sales during the holiday season. Blackhawk Network's BrandedPay™ Post-Holiday Report, based on consumer research and Blackhawk's own U.S. sales data, found consumer spending exceeded holiday projections from the organization's earlier BrandedPay™ Holiday Shopping Preview for both ecommerce and digital gifting, a trend that is poised to continue. The report's findings come as gift cards look to provide a needed boost for retailers to kick off the new year.
Ocean Tomo releases cannabis industry report
Ocean Tomo LLC released its Cannabis Industry Report examining the components of market value, challenges and changes in the cannabis marketplace, and the increasingly critical role of intangible asset protection in the industry. "[C]ontrary to most industries, the cannabis industry saw record growth in 2020 despite COVID-19," stated Ocean Tomo analyst Daniel Fang.
"Because many retail outlets and dispensaries are 'essential businesses,' they stayed open throughout the pandemic." Key topics addressed in the report include recent state legislative support, new ways competitors are capturing market share, M&A activity and intellectual property protection.
Paysafe studies streamlined, alternative payments
Quickly and easily receiving payouts of winnings is the most important factor for U.S. sports bettors when selecting an online sportsbook and is prioritized by 37 percent of players, according to research released by integrated payments platform Paysafe. Paysafe's latest All the Ways Players Pay report also suggested that offering digital wallets and other alternative payment methods allows sportsbooks to overcome the challenge of card declines.
Findings were based on a consumer survey commissioned by Paysafe in December 2020 in eight regulated iGaming markets: Colorado, Illinois, Indiana, Iowa, Nevada, New Jersey, Pennsylvania and West Virginia.
PARTNERSHIPS
Century, Technology Management Concepts team up
Century Business Solutions partnered with Technology Management Concepts to allow credit card processing directly within Dynamics 365 Business Central. Century's development team built a payments integration for Dynamics 365 that uses Century's proprietary payment gateway, EBizCharge, to provide credit card processing to merchants nationwide. The partnership between Technology Management Concepts and Century is expected to help streamline workflow, eliminate double data entry and make payment processing more efficient within Dynamics 365 Business Central.
FNB partners with PAI, Royal Farms
First National Bank, Payment Alliance International and Royal Farms formed a partnership to deploy more than 190 FNB-branded PAI ATMs in 93 Royal Farms convenience stores throughout Maryland and in the Washington, D.C., metropolitan area.
These machines increase FNB's multistate ATM network by more than 30 percent, FNB stated, adding that the agreement enables it to connect cash distribution services with online and mobile banking offerings, providing convenient access to banking services throughout a broader geographic region. In addition to withdrawals, transfers and balance inquiries, several of the Royal Farms FNB ATMs will also feature check and cash depositing capabilities.
TrustID, TruNarrative provide document review
TruNarrative partnered with TrustID to integrate TrustID's expert document review service into the TruNarrative platform. TruNarrative delivers financial crime detection, customer onboarding and transaction monitoring to banks, financial services, ecommerce businesses and gambling operators. TrustID's expert review service combines human analysis and machine processing to verify identity documents. TruNarrative customers can now build TrustID's expert review into their onboarding journeys, to reliably and consistently verify identity, detect fraudulent documentation and gain the insight they need to make informed onboarding decisions, the partners stated.
ACQUISITION
Pineapple Payments acquires 1st Payment Systems
Pittsburgh-based payments technology company Pineapple Payments acquired 1st Payment Systems.
Based in Roswell, Ga., 1st Payment creates comprehensive payment programs for associations and integrated software vendors in the Powersports and healthcare industries. Pineapple's technology is a focus of this deal, giving 1st Payment the ability to introduce new solutions and enabling both companies to deepen relationships with new and existing association partners. The companies stated they are working together to leverage Pineapple's proprietary Transax platform, including its out-of-the-box features and suite of APIs, to offer more targeted solutions that increase revenue and create a better payments experience for all. Terms of the acquisition were not disclosed.
APPOINTMENTS
GPS appoints Damien Gough
Damien Gough joined Global Processing Services as head of Asia Pacific. With more than 14 years' experience working with fintechs across the region, Gough is expected to be instrumental in growth for GPS in that area. He was previously head of issuer processing and enablement partnerships, Asia Pacific, at Visa, where he was responsible for forging regional and global partnerships with third-party processors and BIN sponsors. While there, he also spearheaded sales activities and solutions with leading regional fintech issuers.
Alexander Nicolaus joins Paysend
Paysend hired Alexander Nicolaus as its chief people officer. Nicolaus' career as an influencer has spanned Europe, China and Asia, and he has "helped large corporates (Willis, Barclays, Jaguar Land Rover and Accenture) and some of the fastest growing startups in South East Asia with their people and culture challenges in this new era of digital disruption," Paysend stated, adding that managing a remote workforce prompted the addition of Nicolaus to the team to reinforce and reinvigorate the company's culture and create a high-performance organization.
BigID hires Jim Routh
BigID, a provider of data discovery and intelligence for privacy, protection and perspective, brought Jim Routh on board as its new strategic advisor. With over 30 years of experience, Routh brings deep expertise in cybersecurity and risk management from previous senior leadership roles at Fortune 1000 companies, including CVS, Aetna, KPMG, DTCC and American Express, BigID stated. As an adviser, he will provide strategic guidance to BigID's leadership team and advise on cybersecurity and data protection product innovation.

The Green Sheet Inc. is now a proud affiliate of Bankcard Life, a premier community that provides industry-leading training and resources for payment professionals. Click here for more information.
Notice to readers: These are archived articles. Contact names or information may be out of date. We regret any inconvenience.
Prev
Next