The Green Sheet Online Edition
January 25, 2021 • Issue 21:01:02
Industry Update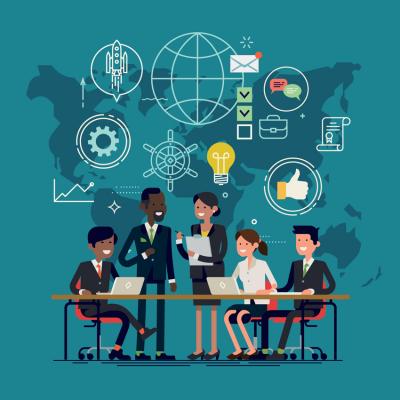 ANNOUNCEMENT
Bluefin now PCI P2PE v3.0 certified
Payment security and encryption provider Bluefin attained certification to the Payment Card Industry (PCI) Data Security Standard (DSS) point-to-point encryption (P2PE) v3.0 standard.
PCI-validated P2PE is the gold standard in payment encryption, Bluefin noted. P2PE's stated benefits include reduced yearly PCI assessment, saving companies time, money and overhead, while ensuring that if a system is breached, hackers find no clear-text payment data entered through the POS.
Electronic Payments introduces ProCharge Desktop
Merchant services provider Electronic Payments expanded the ProCharge platform to include ProCharge Desktop, a Windows application that allows a merchant's front-office staff to quickly accept EMV and contactless payments at the counter. ProCharge Desktop is PCI DSS certified, enabling a range of businesses to seamlessly and securely process payments, while realizing substantial savings, Electronic Payments noted. With a focus on medical and professional-service offices, ProCharge Desktop was developed to allow merchants to use existing software and add a stand-alone countertop terminal to accept payments, including EMV/NFC transactions.
ID Insight advances FI fraud investigation
ID Insight, a developer of solutions to prevent account takeover and new-account fraud, said it is applying its award-winning fraud-mitigation technology to launch the Fraud Investigation NetworkSM, creating the collaboration needed to detect and shut down fraud rings and schemes that target financial institutions. With this collaboration, fraud investigators nationwide will now benefit from the efforts and insights of their peers as they collaborate to stop sophisticated fraud rings and schemes, ID Insight stated.
ValidiFI a Nacha Preferred Partner
Nacha reported that ValidiFI is now a Nacha Preferred Partner for Account Validation, joining a select group of innovators that Nacha recognizes for offering products and services that align with the association's core strategies to advance the ACH Network. ValidiFI's digital platform delivers comprehensive data and technology solutions; its customers use ValidiFI for account opening, credit decisions, risk management, compliance and payment facilitation, Nacha noted.
Zeguro offers expanded cyber insurance
Cybersecurity startup Zeguro enhanced its cyber insurance offering. Zeguro noted that in addition to payment fraud, ransomware attacks, regulatory fines, media liability and network security liability, its policies now include coverage for system failure for business income loss resulting from certain unintentional computer system outages not caused by a computer attack; future loss avoidance for improvements to a customer's computer system following an attack; and computer fraud resulting in payments being misdirected.
RESEARCH
SMBs trust banks but seek alternatives
Mercator Advisory Group's Primary Data report 2020 Small Business PaymentsInsights: SMB Attitudes and Banking- Charting a New Course based on the company's annual Small Business PaymentsInsights survey, revealed that SMBs continue to trust their banks but are increasingly looking for advice, wisdom—and credit—from outside sources. Among key findings are that satisfaction with respondents' primary bank's commitment to SMBs remains high at 84 percent; they are consulting a broader range of individuals for business advice; and 39 percent are seeking a larger credit line.
SEON report highlights COVID-19 fraud
SEON released Fraud Prevention During a Pandemic – SEON Sector Report, which delves into how fraud prevention has changed during COVID-19. Findings were collected via a survey of SEON's clients across a range of sectors including iGaming, eSports, cryptocurrency, online trading and travel. SEON analyzed respondents' answers to learn how fraud trends were developing in different industries, whether they were affected by organized crime and if friendly fraud is on the rise. It also examined how businesses were adjusting to these new trends.
PARTNERSHIPS
Mastercard, NMI, Global Payments team up
Mastercard partnered with NMI and Global Payments Inc. to launch its first live Cloud Tap on Phone pilot with IT services provider Computer Engineering Group. Cloud Tap on Phone is a Mastercard next-generation acceptance product with software hosted on Microsoft's Azure cloud platform. Mastercard stated that with the introduction of Cloud Point of Sale, it is enhancing Tap on Phone and empowering partners to develop their own cloud-based products. Cloud POS moves key parts of the acceptance software from the individual smartphone to the cloud.
Paysafe, BetWildwood join forces
Integrated payments provider Paysafe partnered with BetWildwood, the online sportsbook of Wildwood Casino in Colorado. The deal sees BetWildwood integrate Paysafe's unified payments technology as well as Income Access, Paysafe's marketing technology and services provider. This integration supports the launch of a new BetWildwood affiliate program powered by its affiliate platform. According to the Colorado Department of Revenue's Division of Gaming, state sportsbooks collectively accepted $231 million in wagers in November, the highest total to date.
wi-Q partners with Opayo
Mobile ordering company wi-Q stated it made its offering more desirable to hospitality operators by partnering with Opayo (formerly Sage Pay). Accessible via customers' mobile devices, wi-Q enables a touchless experience, reducing contact between staff and customers, the company noted. Graham Cornhill, wi-Q's founder and CEO, said that not only does this partnership "support our effort to meet the contact-free needs of the current market, but it means our customers can benefit from top-of-the-range payment solutions."
ACQUISITIONS
FortisPay gains Swype
Fortis Payment Systems LLC acquired Swype at Work and entered into a strategic partnership with Net at Work, a Swype affiliate company. The acquisition will allow FortisPay to expand its offerings into new B2B and middle markets throughout North America, the partners stated. The acquisition will leverage the ERP and ecommerce integration expertise of Net at Work with FortisPay's 20 years of payment experience to provide customized solutions that seamlessly integrate into a range of complex solutions that serve a myriad of market segments, they added.
Nets Group to acquire Checkout Finland
Nets Group's Finnish ecommerce specialist, Paytrail, signed an agreement to acquire Checkout Finland Oy, part of OP Financial Group. According to Nets, the acquisition supports the company's European ecommerce ambitions and further strengthens its presence in Finland. Checkout Finland serves both ecommerce and physical stores with an array of payment options, together with mobile payment solutions.
PAI acquires B & B Music ATM portfolio
Payment Alliance International, a provider of ATM portfolio management tools and services, acquired the ATM portfolio of Cleveland-based B & B Music & Video. The acquisition adds more than 580 company-owned and 120 merchant-owned ATMs to the nationwide fleet PAI services and supports, PAI stated. The acquisition also includes an additional 20 ATMs enabled with bitcoin purchasing capabilities.
APPOINTMENTS
Pushpay promotes Molly Matthews
Pushpay, a payments and engagement solutions provider for the faith-based, nonprofit and education sectors, appointed Molly Matthews as its chief executive officer. Currently serving as Pushpay's chief customer officer Matthews will assume CEO duties on March 1, 2021. In her new position, she is tasked with leveraging her deep customer knowledge to ensure continued value for customers and drive new initiatives to accelerate company growth and market penetration.
Robert Parker joins IoTeX advisory board
Robert Parker, a former executive at Samsung, Amazon and Microsoft, joined the advisory board of IoTeX, which offers a technology platform for privacy-protecting smart devices. An industry-awarded technical IoT leader, Parker holds more than 20 patents. In his new role, Parker will help expedite the IoTeX ecosystem's growth. As CTO of Samsung SmartThings, Parker led the company's product and engineering teams. Before joining Samsung, he served as the director of engineering at Amazon.
ThetaRay appoints Richard Perry
ThetaRay, a provider of AI-based big data analytics, appointed Richard Perry as chief revenue officer. He will be responsible for leading global sales, portfolio development and market strategy. Perry brings over 20 years of commercial experience building and scaling cybersecurity and technology companies globally. Most recently, he served as general manager and vice president of sales for behavioral biometrics company BioCatch, where he led growth across the UK, Europe, Middle East, Africa and Asia Pacific regions. Previously, he held senior roles at Vasco Data Security, Thales eSecurity, MessageLabs and INS.

The Green Sheet Inc. is now a proud affiliate of Bankcard Life, a premier community that provides industry-leading training and resources for payment professionals. Click here for more information.
Notice to readers: These are archived articles. Contact names or information may be out of date. We regret any inconvenience.
Prev
Next