The Green Sheet Online Edition
October 26, 2020 • Issue 20:10:02
Industry Update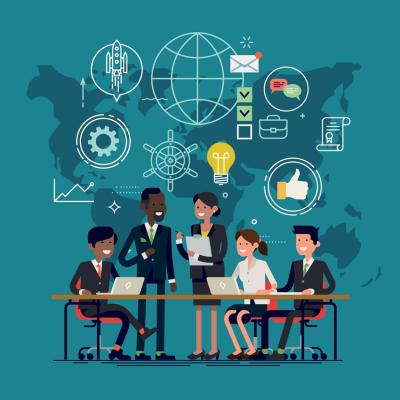 ANNOUNCEMENTS
PAYMENTSfn conference becomes payments community
Organizers of the PAYMENTSfn Conference reported that the event has grown rapidly since its inception in 2018, and they have now extended their mission to become a comprehensive community for payments professionals. Devised as a collaborative educational resource for those who work in or are interested in payments, the community consists of more than 2,000 payments professionals. Membership is free. Benefits include dedicated Slack group access, payment career opportunities, networking, fireside chats and more. For details, visit www.paymentsfn.com/join-the-paymentsfn-community.
PCS named PMCA of Kansas' Associate of the Year
Paysafe Group's Petroleum Card Services, which provides payment processing for U.S. gas stations, won the Associate of the Year award at the Petroleum Marketers & Convenience Store Association of Kansas' 2020 convention. PCS has been a member of the PMCA of Kansas since 2018 and was honored for its strong payments support to Kansas gas stations and convenience stores. In addition to ongoing support, PCS helped members upgrade to meet the April 2021 deadline for EMV compliance, offering such resources as the EMV at the Pump Compliance Hub.
Pineapple Payments rebrands Transax
Payments technology company Pineapple Payments rebranded its payments product, Transax. Rebranding includes a new product logo and refreshed platform styling. The changes came on the heels of Pineapple's continued technological investments, including its​ ​acquisition of Transax Gateway​ in 2018. The redesigned logo and positioning of Transax as a Pineapple Payments Product are driven by Pineapple's renewed product branding strategy, intended to better represent the company's distinct offerings.
Square adds QR-based self-serve ordering
Self-serve ordering is now available for Square Online sellers in the United States, UK, Canada and Australia. Square Online sellers can limit in-person contact, increase safety, improve order accuracy, and adapt to changing consumer preferences, Square stated. Consumers visiting a restaurant scan the QR code with their personal device and place the order via the seller's mobile-optimized ordering page. Once the buyer completes the order, the seller's POS receives it and relays it to the kitchen printers just like orders inputted by servers. When the order is ready, a food runner locates the table identifier on the ticket and brings out the food.
ToolBox Payment app in iOS and Google Play stores
ToolBox Payment, a mobile payment app for home service contractors and tradespeople, is now available in the iOS and Google Play stores. About this development, ToolBox founder Jeff Shavitz said, "In addition to payment processing, ToolBox has developed unique features such as GPS tracking, scheduling a job, and more to make the life of the contractor more efficient. Our team conducts monthly focus groups with contractors to get their feedback. ToolBox is already working on Version 2 with new features to launch during the 1st quarter of 2021."
RESEARCH
Imposter scams down in 2020
According to data extracted by Atlas VPN, U.S. residents reported 168,818 imposter scam cases amounting to $299.9 million in losses in the first half of 2020. The median loss was $694. This is substantially less than in the first half of 2019, when U.S. consumers reported 355,866 imposter fraud cases. The top three states experiencing imposter scams were California (13,312), Florida (10,489) and Texas (9,944). The state with the fewest such scams was Wyoming, which reported 165 in the first half of 2020. The Atlas VPN app facilitates private browsing by changing IP addresses and encrypting connections for users.
Digital lending fraud exposed
LexisNexis Risk Solutions released its annual Small and Midsize Business (SMB) Lending Fraud Research Report, revealing that 71 percent of lenders surveyed reported that SMB lending fraud incident levels have risen over the past 24 months, at an average of 8.3 percent. This is especially true for lenders that conduct more transactions online. Eighty percent of these lenders reported an average of 9.7 percent increase in fraud from two years ago. Additionally, four in 10 respondents from banks or credit unions said they now accept 80 percent or more of their SMB loan applications through online and mobile channels. This is in spite of the complex nature of SMB fraud and the perception that the mobile channel presents a significant risk of fraud, according to researchers.
UnionPay claims 45 percent of global card spend
New research from RBR shows that spending on payment cards continues to grow. According to RBR's Global Payment Cards Data and Forecasts to 2020, expenditure rose by 13 percent to reach $35 trillion in 2019. A number of factors drove this growth. In developing countries, government financial inclusion initiatives continue to encourage people to open bank accounts for the first time. In mature markets, contactless is hastening moves away from cash, a trend COVID-19 has accelerated in 2020. In addition, UnionPay accounts for 45 percent of global card spending, but only 1 percent outside China, where UnionPay facilitates 93 percent of card spending.
PARTNERSHIPS
Boost, Visa partner on business payments
Boost Payment Solutions Inc., which optimizes the use and acceptance of commercial cards, formed a strategic collaboration with Visa to provide Visa commercial card issuers, cardholders and suppliers with payment flexibility, straight through processing (STP) and automated reconciliation to expand commercial card use and acceptance. With Boost's STP platform, Boost Intercept, participating Visa cardholders have access to flexible pricing models that encourage card acceptance from suppliers that have been resistant to preset pricing and manual processes often associated with commercial card acceptance, the partners stated.
USA ePay, Biller Genie team up
Biller Genie, which automates accounts receivable from bill presentment to reconciliation, formed a strategic partnership with payment gateway company USAePay. Through this alliance, USAePay now offers its customers seamless integration with their accounting software resulting in an easier way to collect, process, and automatically reconcile credit card payments online, the companies said. USAePay merchants will be able to connect to their accounting software with the click of a button, enabling them to easily send invoices, collect payments and automatically reconcile to their accounting software, they added.
Century, ElevatIQ work on processing with Acumatica
Centry Business Solutions formed a partnership with ElevatIQ, a digital transformation consulting firm, to allow credit card processing directly within Acumatica. Century's development team built a payment integration to Acumatica that uses Century's proprietary payment gateway, EBizCharge, to provide credit card processing for merchants across the United States. The integration automatically posts payments and marks invoices as paid, eliminating the need to balance the general ledger at the end of the day, Century pointed out, adding that EBizCharge is PCI-compliant and offers advanced data encryption and tokenization.
iCheckGateway.com a Nacha Preferred Partner
iCheckGateway.com is now a Nacha Preferred Partner for ACH Solutions and Automation. Nacha said iCheckGateway is now part of a select group of innovators recognized for offering products and services that align with Nacha's core strategies to advance the ACH Network. iCheckGateway.com melds ACH and other payment processing into consolidated payment gateway and technology solutions. It offers integrated payment processing technologies that promote seamless integration advantages, enhanced business processes, streamlined cash flows, and data-rich reporting option, Nacha noted.
ACQUISITIONS
CheckAlt Acquires U.S. Dataworks
CheckAlt, an independent lockbox and electronic payments provider, acquired software provider and engineering firm U.S. Dataworks from The Bankers Bank of Oklahoma. This acquisition expands CheckAlt's position to include insource capabilities, allowing banks and their business customers to internally capture all forms of remittance payments, including lockbox receivables. U.S. Dataworks' web-based technology meets the needs for on-premise or remote processing and embeds the business intelligence to facilitate the conversion of paper payments to electronic, CheckAlt stated.
Cornerstone to buy FXPress Payment Services
Cornerstone Brands is acquiring FXPress Payment Services. When the deal is approved by the U.K's Financial Conduct Authority, Cornerstone will acquire the entire issued share capital of FXPress, and the existing business of Cornerstone Brands will be sold to co-founders Oliver Bridge and Spencer Hill. Cornerstone produces men's toiletries and healthcare products delivered via a subscription model. The company's new strategy will involve building "a significant business in the provision of international payment services for SMEs," Cornerstone stated. FXPress operates a proprietary cloud-based foreign exchange and payments platform. The new directors of FXPress stated they believe there are "meaningful opportunities" in building out a broader range of international payments services.
APPOINTMENTS
Manel Baranera promoted at BlueStar
Manel Baranera was named chief operating officer of BlueStar Europe Distribution B.V. He has been with BlueStar for eight years and serves on the company's Board of Directors. He has an extensive background in IT distribution with over 24 years of experience in the technology channel, the company stated. Steve Cuntz, CEO and president of BlueStar, said that during his tenure with the company, Baranera has been "instrumental in the consolidation of 11 distribution companies into a Pan European Business Model, as well as leading our team in the expansion and management of our new Distribution Center and European Headquarters in The Netherlands."
David Blaha joins DataOceans advisory board
DataOceans LLC, a customer communications management platform provider, reported that David Blaha joined its advisory board. Blaha will assist in guiding management and company strategy to ensure full support and execution of DataOceans' growth plans. Formerly an executive at American Express, Blaha most recently served as the company's vice president/general manager, global commercial services, where he oversaw sales, account management and client support teams.
MSTS selects Joel Campbell
MSTS, a B2B payment and credit solutions provider, appointed Joel Campbell as its chief financial officer. Campbell hails from H&R Block, bringing more than two decades of domestic and international financial expertise and a deep understanding of payments and capital markets. Campbell will lead MSTS' financial and treasury operations, financial controls, statutory accounting, financial planning and analysis, and process improvement initiatives for MSTS' 24 entities. Previously, Campbell served as vice president & assistant treasurer at Western Union and held treasury positions at Ameriprise Financial and Travelers Companies Inc.
Sarah Guckes joins linked2pay
Sarah Guckes signed on with payment software provided linked2pay as chief marketing officer. She will be responsible for building the brand and deploying go-to-market strategies across multiple channels. Guckes has over 20 years' B2B marketing experience building and leading high-performing marketing teams, and over six years in payment technology. Most recently, she served as head of marketing for Solera, an automotive technology company. Before that, she was vice president of marketing at First American Payment Systems and vice president of product marketing at Bank of America Merchant Services.

The Green Sheet Inc. is now a proud affiliate of Bankcard Life, a premier community that provides industry-leading training and resources for payment professionals. Click here for more information.
Notice to readers: These are archived articles. Contact names or information may be out of date. We regret any inconvenience.
Prev
Next