The Green Sheet Online Edition
September 28, 2020 • Issue 20:09:02
Toward a more open world of payment solutions
By William C. Nichols
AEVI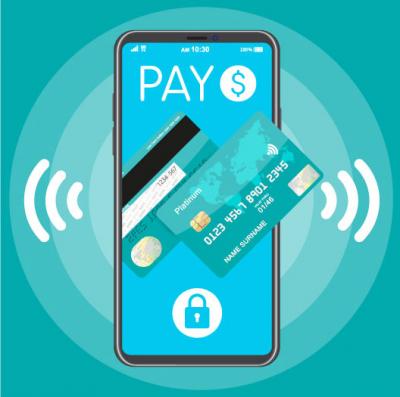 In a perfect world, acquirers and ISOs would be able to offer merchants a rich portfolio of payment-based digital services to enhance checkout services. In today's world, they typically rely on a limited toolset of card-acceptance terminals tightly bundled with monolithic payment applications. It's time to move toward that more perfect world.
Legacy systems essentially hard code traditional acquirers and ISOs to a minimal set of solutions and vendors. Meanwhile, they risk being outflanked by agile software developers and VARs, a new breed of payment facilitators, and venture-backed insurgents eager to market their wares directly to merchants. Success in the fast-evolving payments sphere requires a vendor-agnostic approach. Small and midsize (SMB) merchants need payment solutions that enable them to grow their businesses in the face of new economic challenges, compete with ecommerce channels, and meet consumers' rapidly changing digital expectations. ISOs and acquirers must be able to meet those needs while becoming more agile themselves.
Traditionally, adding payment solutions to a portfolio requires investment in technology and skillsets, along with managing incompatible hardware and software. Thus, many providers have relied on one or two hardware vendors and trusted they could quickly adapt to changing market conditions and handle payment certification requirements. However, as hardware suppliers dwindled in number, market leaders tended to maximize profit and restrain investment in innovation. The market stagnated and merchants became increasingly dissatisfied. New competitors, unburdened by legacy investments, spotted an opportunity and entered the market with innovative solutions.
Flexibility, unity, simplicity
Acquirers and ISOs that work with a mix of existing and future hardware vendors will adapt better to market changes and merchant demands. Today, SMB merchants are fighting for survival as they contend with mandates in place to contain the Covid-19 pandemic.
Payments enterprises must respond by providing merchants with digital services—such as online reservations and ordering curbside service—that do not require merchant investment in standalone solutions. New smart POS solutions can do exactly that, and more, but service providers are not eager to build infrastructure to support added devices. Providers need a simplified, vendor-agnostic payments infrastructure that can ably manage classic payment terminals alongside next-generation smart POS solutions. Some are running separate estate management solutions for vendor-specific hardware. Unifying an organization's estates in one solution would enable them to be more flexible and simplify life for themselves and their customers.
In this step toward a more ideal world, acquirers can adopt similar user interfaces across classic and smart POS devices, simplifying support and training. They can also make it easier for merchants to integrate smart POS devices alongside classic terminals, so they can roll out new capabilities without swapping out card acceptance devices. Additionally, acquirers and ISOs can reduce their reliance on one or two hardware vendors. If a vendor goes bust, or does not invest in innovation, the acquirer can swap in a new vendor to ensure continued viability. With the right vendor-agnostic platform, service providers will be faster to market with pre-certified devices.
Freedom, simplicity, openness
Vendor-agnostic management platforms will be a welcome relief for software developers, who today must support separate development efforts for different hardware brands to access a broader market. Smart POS devices accommodate a variety of apps, with fewer restrictions than classic terminals. Developers will be able to write device-specific applications, freeing programmers to leverage their core competencies and quicken new product creation.
Participating in a hardware-agnostic, open ecosystem, developers will forge alliances with others and collaborate to create larger business solution. Payment-focused developers will be able to align with developers focused on back-office business management applications, ecommerce specialists, loyalty specialists, etc.
Everybody benefits
This new world of vendor-agnostic merchant payment solutions represents a win-win for all involved. ISOs and acquirers can cost-effectively deploy and manage a richer array of merchant payment solutions. Developers can access a broader market, spurring them to create more innovative applications. And merchants can access payment solutions that enable them to roll out new consumer digital services, more readily adapt to changing market circumstances, and become more efficient.

William C. Nichols is vice president and GM Sales Americas, with AEVI. He has spent his career in fintech, with experience in strategic marketing, sales, operational leadership and new product initiatives in the payments industry in the United States and internationally. Contact him at response@aevi.com.
The Green Sheet Inc. is now a proud affiliate of Bankcard Life, a premier community that provides industry-leading training and resources for payment professionals. Click here for more information.
Notice to readers: These are archived articles. Contact names or information may be out of date. We regret any inconvenience.
Prev
Next