The Green Sheet Online Edition
September 28, 2020 • Issue 20:09:02
Industry Update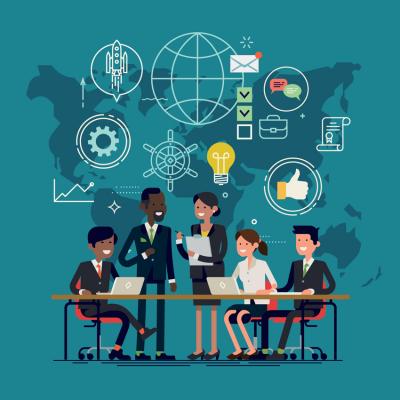 ANNOUNCEMENTS
BHMI's real-time payments honored
BHMI, a provider of enterprise software applications and creator of the Concourse Financial Software Suite, received top honors at the PayTech Awards 2020 digital ceremony, winning the Excellence in Tech Award for Best Real-Time Payments Solution. Produced and hosted by FinTech Futures, the awards program celebrates innovation in the payments industry worldwide, recognizing the leaders and solutions that help drive it.
Checkbook joins Visa's Fintech Fast Track program
Online payment processor Checkbook.io joined Visa's Fintech Fast Track program, speeding up the process of integrating with the Visa network, and allowing Checkbook to leverage the reach, capabilities and security that VisaNet, Visa's global payments network, offers. Through Fast Track, Checkbook is taking real-time1 payments to the masses with the launch of its Virtual Cards, Checkbook said. Visa's Fintech Fast Track Program provides startups access to Visa's growing partner network.
i3 Verticals prices Class A common stock public offering
i3 Verticals Inc. priced its public offering of 3,250,000 shares of Class A common stock at a public offering price of $23.50 per share. In addition, the company granted underwriters a 30-day option to purchase up to an additional 487,500 shares of Class A common stock at the public offering price, less the underwriting discount.
Shift4 prices public offering of Class A common stock
Shift4 Payments Inc. priced its underwritten public offering of 2,000,000 shares of its Class A common stock and 8,000,000 shares of Shift4 Class A common stock by certain selling stockholders, at a price to the public of $48.50 per share. The underwriters will also have a 30-day option to purchase up to an additional 1,500,000 shares of Class A common stock from the selling stockholders.
RESEARCH
Global ecommerce spikes during back-to-school season
New data from ACI Worldwide indicates global ecommerce transactions increased by 24 percent in August 2020 compared with August 2019. Sales of back-to-school items, which increased 56 percent from January through August 2020 compared with the same period in 2019, were among the main drivers, along with sporting, outdoor, pet supplies and DIY goods, according to ACI. "With countless students experiencing various curriculum scenarios—from exclusively online to a hybrid approach—there is an increased need for in-home educational items such as online course material, digital content, computers and desks," said Debbie Guerra, executive vice president, ACI Worldwide.
Mercator studies influence of WeChat Pay, Alipay
A Mercator report titled Asian Mobile Pays Continue High Growth, But U.S. Market Expansion Stalls looks at the expanding influence of the largest mobile payment apps in Asia and how they are setting a path for mobile payments in the United States. Mega payments apps Alipay and WeChat pay gained traction in the U.S. market through availability at thousands of merchants. However, COVID-19 and trade tensions and politics have put an abrupt end to the stream of travelers from China who would use their homegrown mobile apps while visiting the United States. "Now that U.S. merchants have seen the cost benefits and purchase transaction simplicity of Alipay and WeChat Pay, they will be looking for the payments industry to bring similar ways to pay to their stores", said Ray Pucci, director, Merchant Services Advisory Service at Mercator Advisory Group and co-author of the report.
$h3PARTNERSHIPS
MYHSM collaborates with Compass Plus
MYHSM, a provider of cloud-based Payment Hardware Security Modules (HSM) as a Service, is partnering with Compass Plus, a provider of retail banking and electronic payments software to processors and financial institutions. Together, they are enabling payment providers to deploy Cloud-based infrastructure that aids growth, innovation, and success, the companies stated, adding that the partnership offers fast, flexible project implementation which is crucial for both fintech startups and established tier 1 banks.
Paysend, Central Payments team up
UK-based Paysend's money transfer service is now available for American consumers, providing an affordable, accessible alternative solution for cross-border transactions, Paysend stated. The company's move to the United States is enabled by Paysend's new partnership with Central Payments, the payments subsidiary of Central Bank of Kansas City. Paysend is launching its American operations on the West Coast under the leadership of Matt Montes, who will serve as general manager of the company's U.S. business.
PyePOS, MagTek partner on self-service kiosks for QSRs
MagTek, a provider of retail electronic payments and security technology, and PyePOS, a self-service technology company that caters to restaurants, reported that PyePOS QSR kiosks now have MagTek's DynaDip and DynaWave secure hardware built-in. This combination of payment acceptance devices meets current needs in quick service restaurants looking to create proper social distancing and limited interaction while still providing excellent customer service and payment security, the partners noted.
Shield Compliance, KeyPoint target cannabis industry
Shield Compliance, a comprehensive compliance management platform for banking legal marijuana-related businesses, partnered with KeyPoint Credit Union to support KeyPoint's cannabis banking program. KeyPoint implemented Shield Assure, Shield's compliance management tool, Shield Engage, the company's client onboarding system, and Shield Transact, which enables cashless, electronic payments. Cole Saini, director of risk management at KeyPoint, said, "We selected Shield Compliance as our technology partner because it enables us to deliver on our AML/BSA requirements while reducing our reliance on expensive human capital to manage the program."
ACQUISITIONS
CheckAlt acquires U.S. Dataworks
CheckAlt, an independent lockbox and electronic payments provider, acquired the software provider and engineering firm U.S. Dataworks from The Bankers Bank of Oklahoma. This acquisition expands CheckAlt's position to include insource capabilities, allowing banks and their business customers to internally capture all forms of remittance payments, including lockbox receivables, CheckAlt noted. U.S. Dataworks' web-based technology meets the needs for on-premise or remote processing and embeds the business intelligence to facilitate the conversion of paper payments to electronic, the company added.
NAB acquires hospitality technology provider SALIDO
SALIDO, a hospitality technology provider, was acquired by North American Bancard, one of the largest U.S. electronic payment processors. SALIDO said that since the acquisition, it has operated in stealth mode, strengthening its product team, focusing on product development, and introducing many key features. NAB mentioned that SALIDO's Restaurant OS, an innovative, cloud-based restaurant operating system, will help establish NAB's portfolio as a leader in the enterprise hospitality software industry. NAB will vertically integrate SALIDO's Restaurant OS on top of its existing payments platform, EPX, to offer a single and powerful payment solution for all hospitality partners.
Payroc acquires eConduit
Payroc Intermediate Holdings LLC, a merchant acquirer and global payment processing organization, acquired Blackline Partners LLC, dba eConduit. eConduit is a technology provider that provides software companies the ability to enable their clients to accept complex EMV payments from a single, web-based API in over 11 countries. "I'm extremely excited to bring eConduit into the Payroc family," said Adam Oberman, co-founder and chief revenue officer at Payroc. "[It will] fill a gap in Payroc's technology stack and give us a domestic and international capability that we've long needed on the card-present front."
APPOINTMENTS
Emerging Payments Association selects new CEO
The Emerging Payments Association appointed experienced business leader and commercial mind Ben Agnew as its new chief executive officer. "For over 15 years, Ben has excelled in the events, digital and marketing services space," the EPA stated. Credited for his work in restructuring commercial operations at Informa, his most recent role was managing director at the independent media business Datacenter Dynamics. There he led the EMEA and North America businesses, overseeing a complex change program across digital, process and operations.
USAT taps Fernando Lopez Lacroix
USA Technologies Inc., a cashless payments and software services company that provides end-to-end technology solutions for the self-service retail market, chose Fernando Lopez Lacroix to be its vice president of business development. He will identify new business opportunities and develop strategic plans to increase the company's presence in Mexico and explore prospects in the rest of Latin America and the Caribbean. Lopez Lacroix has more than 30 years' combined leadership and management experience in the payments industry, with the last 25 years spent at Verifone.
i2c taps Jonathan Vaux to drive European operations
i2c Inc., a provider of digital payment and open banking technology, appointed Jonathan Vaux as its General Manager, EU. Reporting to company President Jim McCarthy, Vaux will be responsible for building strategic alliances with banks, fintechs, merchants and payment service providers throughout Europe, and leading business development initiatives. Vaux brings more than 25 years of experience in payments, as well as in product and service development to the role. Vaux's previous collaborations and creations are currently in use throughout the industry, with banks, fintechs, merchants and more across Europe turning to his work to provide value for their operations, the company reported.
GoCardless appoints Walser as CRO
GoCardless, a fintech focused on recurring payments, selected Even Walser as its chief revenue officer. Based at GoCardless' London Headquarters, Walser will have overall responsibility for the company's Commercial Sales organization, including sales, sales operations, partnerships, solution engineering, and international operations. Walser has more than 17 years' experience of building and leading sales teams and has held leadership positions at Practice Fusion, Genius.com and Brand Watch. Most recently he was CRO at Decibel, a digital experience analytics company.

The Green Sheet Inc. is now a proud affiliate of Bankcard Life, a premier community that provides industry-leading training and resources for payment professionals. Click here for more information.
Notice to readers: These are archived articles. Contact names or information may be out of date. We regret any inconvenience.
Prev
Next