The Green Sheet Online Edition
August 24, 2020 • Issue 20:08:02
Why fintechs were COVID-19 ready
By Ray Brash
PPS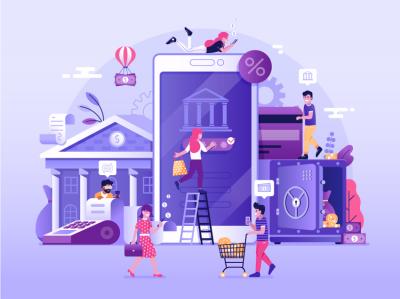 During his 1962 State of the Union Address, John F. Kennedy declared, "The best time to repair the roof is when the sun is shining." While the philosophy behind the sentiment wasn't intended for organizations, per se, it's an apt quote when reflecting on fintechs in light of COVID-19.
We are all aware that the pandemic has shut down our normal way of life, and with it, a quarter of UK businesses, according to the Financial Times (www.ft.com/content/f9537538-d7a0-44e3-8e86-5cb9a984aae4). Concurrently, it has accelerated the shift to digital and contactless payments, as businesses have had to embrace new ways of supporting customers.
Since the dot.com crash of 2001 and the financial crash of 2008, fintech entrepreneurs have adopted a disruptive mindset to make headway, and survive, within financial services, launching innovative offerings such as mobile-only banks, with money management tools and personalized saving solutions. It's this continued innovative approach that has enabled fintechs, or businesses using fintech solutions and tools, to prevail during COVID-19. It's the companies that already had the agile architecture and payment platforms in place who have been in the best shape to adapt.
The organizations which had "repaired their roof while the sun was shining" — in that their digital operations were continuously innovating, pandemic or not — have been most effective in helping their customers and reacting to the demand. After all, if you have a clear and agile road map that is able to constantly evolve, it is much easier to adapt, rather than restart. Fintechs and challenger banks aren't adapting on their own though.
Swift action through existing partnerships
Rather, partnerships have never been more important. Indeed, an outcome of COVID-19 is likely to be the continued acceleration of these partnerships that make the impossible, and even the improbable, possible.
Sainsbury's is one example of the power of partnerships. Due to having its digital architecture in place, Sainsbury's was able to launch its Volunteer Shopper Card just a few days into the lockdown, enabling others to shop on behalf of vulnerable citizens. The supermarket chain is seeing a whole range of digital vouchers coming into their own in the era of remote food distribution.
Tesco, another brick-and-mortar retailer that already had digital tools in place, has experienced increased adoption of its Tesco Pay+ payment app which allows for QR code payments and gifting of money to dependants across the country for essential purchases in Tesco stores.
Business banking fintech Tide also adapted to help its small business customer base. Responding quickly to the governments Bounce Back Loan Scheme and with financial support arranged through an established partnership, Tide, within a few weeks, became an accredited lender, lending from £2,000 to 25 percent of an SME's annual turnover, up to a maximum of £50,000 for up to six years (for more details, see www.tide.co/blog/business-continuity/update-on-tide-bounce-back-loans-a-letter-to-all-members-from-oliver-our-ceo/).
And Coconut, an accounting and tax tool for self-employed people, swiftly launched online tools and carried out successful government lobbying initiatives to help support the small business community.
While digital banking app Monese has higher transaction volumes now than ever before, with a large portion of its customer base being key workers — many of whom will likely not have been eligible for a bank account with a traditional bank — including the unsung heroes getting us through the pandemic. With the power of mobile wallets set up, its team of experts ensured that, when contact-free living became key, transactional safety was a priority just like physical safety.
Accelerated digitization, inclusion
As such, these enhancements highlight how, due to the economic disruption, financial inclusion has been pushed further up the global agenda, showing the importance of serving people who could have been left out of the financial system. And there is a possibility that the lasting legacy of COVID-19 may lead to greater financial inclusion initiatives, with fintechs continuing to play an important role through ongoing strategic partnerships with retailers, governments and financial institutions.
While the digitization of financial services has been underway for decades, the pandemic has accelerated the timeline exponentially. But it's the companies that have best access to agile and adaptable platforms, through the right partners, that have been able to navigate the ongoing COVID-19 landscape most effectively.
In the post-COVID world, it'll be important for fintech players to maintain their disruptive mindset to continue to lead, rather than follow the new normal. We saw this with the likes of Amazon after the dot-com bubble burst, along with the many storms it weathered over the years to become the world's largest retailer.
We'll see similarities like this in fintech, too, while things readjust. And there will always be some casualties along the way. Ultimately, however, the fintech powerhouses that are the most agile, with a "roof" ready for any crisis, will succeed.

Ray is a co-founder of PPS, joining in 2004 after holding senior roles within retail, entertainment and information services businesses for more than 20 years. Since becoming CEO in June 2012, Ray has overseen a period of 10X sustained growth driven by market leading positions in fintech, retail, employee benefits and corporate payments to the point where, in 2018, PPS served over 200 client programs across 30+ countries worldwide and processed more than 1.6 billion transactions worth the total value of $35 billion, to become Europe's leading issuer processor. To reach him, please email josh@skyparlour.com.
The Green Sheet Inc. is now a proud affiliate of Bankcard Life, a premier community that provides industry-leading training and resources for payment professionals. Click here for more information.
Notice to readers: These are archived articles. Contact names or information may be out of date. We regret any inconvenience.
Prev
Next