The Green Sheet Online Edition
August 24, 2020 • Issue 20:08:02
News Briefs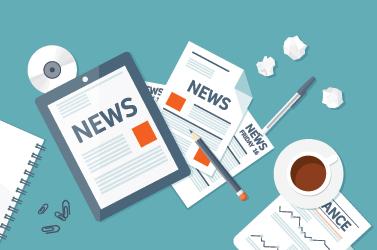 Dave.com, a digital banking app known for fee-free cash advances and user-friendly policies, disclosed on June 25, 2020, that hackers gained access to its user database, potentially putting 7.5 million users in harm's way. The company is cooperating with the FBI, law enforcement and security analysts in an ongoing investigation, according to Dave.com representatives.
Reports indicate hackers exploited Waydev, a Dave.com third-party service provider that had used an insecure encryption method to store user passwords. Investigators claim Waydev used "bcrypt," a hashing algorithm, to store the passwords, providing hackers with an exploitable cache of sensitive data.
Kevin Gosschalk, founder and CEO at Arkose Labs, and other security industry leaders, see the recent rash of cybersecurity attacks as more opportunistic than sophisticated. In an interview with The Green Sheet, Gosschalk suggested consumers and business owners give too much credit to fraudsters, whom he described as low-level operatives.
"Criminals are bulk-creating accounts to purchase expensive items, which they ship to themselves and resell at a markup," Gosschalk said. "To get the best return on investment, they automate the process with software and scripts to do this 10,000 times an hour, as opposed to doing it by hand."
The COVID-19 pandemic has inhibited many aspects of life these days; however, that doesn't appear to be the case with government agencies charged with monitoring and taking action against alleged rogue actors in the payments sphere.
In July, The Green Sheet reported on one such action brought by the FTC and the New York Attorney General against merchant cash advance provider RCG Advances and its executives. That company is alleged to have engaged in deceptive marketing and unfair collection practices, including threats of violence to compel business owners to repay money. Members of GS Online's MLS Forum have been discussing several other cases of note recently.
While additional economic aid will be essential to helping restaurants survive while the COVID19 pandemic wears on, sustained recovery will take more than a cash infusion, according to Zach Hyman, co-founder of SpotOn Transact Inc. Restaurateurs must transform existing business models to remain viable now and in the post-pandemic future, he stated.
"Our clients, and businesses nationwide, are having to adapt how they run their businesses," Hyman said. SpotOn is making a concerted effort to help restaurateurs leverage its digital platform to transform their business models and adapt to changing customer needs. Available solutions include POS solutions, customized websites, scheduling software, marketing, reviews, analytics and loyalty programs.

Above are excerpts from news stories recently posted under Breaking Industry News on our home page. For links to these and other full news stories, please visit www.greensheet.com/breakingnews.php.
The Green Sheet Inc. is now a proud affiliate of Bankcard Life, a premier community that provides industry-leading training and resources for payment professionals. Click here for more information.
Notice to readers: These are archived articles. Contact names or information may be out of date. We regret any inconvenience.
Prev
Next