The Green Sheet Online Edition
June 22, 2020 • Issue 20:06:02
Are you asking the right questions?
By Dale S. Laszig
DSL Direct LLC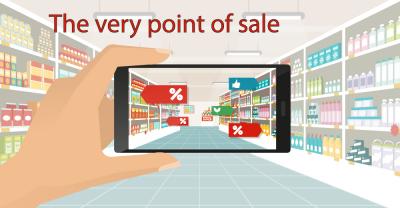 Questions are invaluable assets for merchant level salespeople (MLSs). Properly framed questions can capture the essence of a problem or help close a sale. Whether they bubble up spontaneously or are carefully planned, good questions have common characteristics, according to Paul Cherry, author of Questions that Sell: The Powerful Process for Discovering What Your Customer Really Wants.
Competing in today's hypercompetitive marketplace requires more than product knowledge, Cherry noted. Salespeople need empathy, which is demonstrated in the questions they ask prospects. If they don't ask the right questions, they won't close the sale, he stated. "For too many years, so-called sales experts have been preaching the values of relationships without defining them," Cherry wrote. "Most have argued that salespeople need only to 'build rapport, honesty, and trust' in order to further their business ends. These are the characteristics of a friendship, though, and they do not necessarily build a successful sales relationship."
ROI, not BFF
Cherry noted that customers are not in business to make friends with service providers. They want substantive relationships that produce measurable results. They will choose providers that recognize their challenges and understand their businesses and take a proactive approach by helping them identify issues that were not even on their radar, he explained.
"Questions do more than transfer knowledge — they open new possibilities by enabling people to step back and discover something that they hadn't previously thought about as they consider the question," Cherry wrote. He also pointed out that good questions can help prospective customers recognize and understand their problems, a prerequisite for accepting their need for assistance, and customers who feels understood will be more likely to share information.
It's also time to lose cheesy sales tactics that were popular in the 1990s, such as "tie-downs," "choice not chance" and "leading questions," Cherry noted, adding that these techniques aren't effective in today's customer-centric environment; they limit the opportunity to build meaningful partnerships that last. Following are several examples:
Leading questions: Payments industry veterans may remember when it was fashionable to lead a customer in a hypnotic fashion through a gauntlet of questions designed to build up to a close.
Lazy questions: MLSs who ask questions like, "What industry are you in?" are disrespectful and reveal they didn't take the time to prepare for the sales call.
Self-serving questions: MLSs who lead with questions about their company demonstrate they care more about themselves than a client.
Trick questions: MLSs who ask clients to choose between A and B are using a tactic known as "choice not chance," a patronizing technique that assumes a client's gullibility.
Hostile or aggressive:MLSs who go on the offensive by asking rude questions such as, "Why do you continue to invest in a program that doesn't work?" assert arrogance and telegraph hostility.
Fresh, engaging questions
Leslie Stretch, CEO at Medallia Inc., a cloud-based experience management company, observed that the customer journey had been radically changing, even before the global coronavirus pandemic. In his keynote address at Medallia's Experience '20 virtual summit, he urged attendees to stay connected to customers, employees and citizens. Digital technologies help individuals and organizations stay connected but are only as effective as their messages, Stretch noted. Empathy matters today more than ever.
Cherry's revised edition of Questions that Sell recommends the following for sparking impactful customer conversations:
Educational questions: Share personal observations and compare notes with prospects to expand knowledge and understanding. Lock-on questions: Expand on buyers' comments.
Impact questions: Examine the impact of challenges customer is facing.
Expansion questions: Get buyers to enlarge on what they have told you.
Comparison questions: Compare one thing to another, which is useful in identifying priorities and for gaining greater clarity.
Vision questions: Invite the buyer to see what they stand to gain and how you can help them achieve their goals, hopes and dreams.
"Intimate connections to customers matter more than ever before," Stretch said. "Video, Voice, Messaging and Ideation forge and perpetuate the deep connections necessary to thrive in the future."

Dale S. Laszig, senior staff writer at The Green Sheet and managing director at DSL Direct LLC, is a payments industry journalist and content development specialist. She can be reached at dale@dsldirectllc.com and on Twitter at @DSLdirect.
The Green Sheet Inc. is now a proud affiliate of Bankcard Life, a premier community that provides industry-leading training and resources for payment professionals. Click here for more information.
Notice to readers: These are archived articles. Contact names or information may be out of date. We regret any inconvenience.
Prev
Next