The Green Sheet Online Edition
April 27, 2020 • Issue 20:04:02
Readers Speak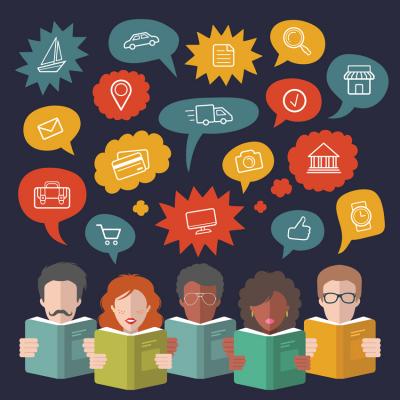 Travel businesses need a new approach to COVID-19 chargebacks
We received the following perspective from Monica Eaton-Cardone, owner, co-founder and chief operating officer of Chargebacks911, a risk mitigation and chargeback management service provider. She specializes in chargeback triggers and threats, endeavoring to reduce the liabilities and costs related to the entire dispute and chargeback process:
"The coronavirus pandemic has had a huge impact on businesses around the world, and some of the hardest hit are in the travel sector," Eaton-Cardone wrote. "Whether it's due to lockdowns or border restrictions, travel across the globe has dramatically subsided. What's more, many customers are looking to free up money from past transactions and, in a panic, are going to their banks to claim it back.
"As a result, travel operators and airlines are experiencing a huge influx of illegitimate chargebacks, also known as friendly fraud. Companies in the travel sector should expect this type of fraud to increase three-fold before COVID-19 begins to subside, with the vast majority still to come. "A key challenge with the travel sector is its inherent risk, with labor, fuel and real estate becoming increasingly expensive. As a result, these businesses already tread a fine line when it comes to maintaining margins, making them less prepared for unexpected chargeback surges that could create an unmanageable effect.
"To help sustain travel companies, this week Visa announced a freeze on threshold penalties – meaning airlines will not be penalized for the number of chargebacks they receive. Mastercard is expected to follow suit and opportunities exist for acquirers to extend much needed support.
"Friendly fraud is not a new enemy to travel, with rates increasing year over year. The impact of COVID-19 means it's even more important for companies to keep up with their defense strategies. What money they have saved by cutting costs is likely to be diminished, so it's essential that they budget for a rise in chargebacks and friendly fraud. To prioritize survival, businesses would be well advised to shift their focus from keeping customers happy and instead should protect their revenue and business to ensure they are around to serve thankful customers in the future.
"To get more advice on chargeback management during the COVID-19 outbreak, visit https://chargebacks911.com/"
We wish to thank Monica Eaton-Cardone for sharing her insights here in Readers Speak. In addition, we congratulate her on having been recognized by the Retail Systems Awards where she received the Outstanding Individual Achievement honor. About the award, she noted that her "insights on digital threats, online fraud, friendly fraud and risk mitigation are a byproduct of her passion for creating both revenue and customer sustainability." Also, Eaton-Cardone previously contributed an article to our Views section: "Resolutions + nutraceuticals = chargebacks," published March 28, 2016, in issue 16:03:02. You can find it here: www.greensheet.com/emagazine.php?article_id=4844.

The Green Sheet Inc. is now a proud affiliate of Bankcard Life, a premier community that provides industry-leading training and resources for payment professionals. Click here for more information.
Notice to readers: These are archived articles. Contact names or information may be out of date. We regret any inconvenience.
Prev
Next