The Green Sheet Online Edition
February 10, 2020 • Issue 20:02:01
Cashing in on self service
By Max Miller
Paybotic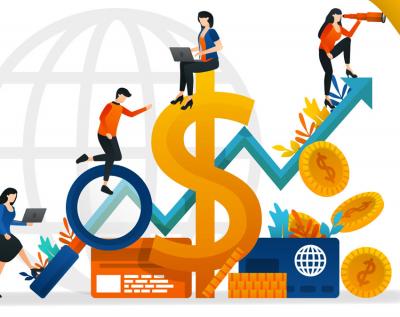 Merchant services is no longer just a payment play. As anyone who has spent time in merchant services can attest, the race to the bottom vis-à-vis the pricing of payment processing has left little leeway to lure merchants with better pricing. Instead, technology has emerged as a key differentiator. Not just any technology. Merchants need technologies that deliver faster, better customer experiences, are reliable and save them money. Interactive kiosks are one such technology.
Technology has long played an important role in merchant services. The introduction of electronic draft capture, back in the late 20th century, for example, made card acceptance a more streamlined and efficient payment option by speeding up customer throughput. The technological underpinnings of payment acceptance have changed dramatically since then, and customer self-service is poised to become the next iteration of the push for frictionless shopping experiences.
From novel to ubiquitous
Consumer demand for self-service options dates back to the early 20th century, when a supermarket called Piggly Wiggly pioneered the concept of providing shopping baskets and allowing customers to select items from the shelves without assistance from store clerks.
That idea took off quickly with supermarkets and soon spread to other verticals, like retail stores, banks and gas stations. Eventually, self-service venues became a ubiquitous part of the shopping experience, benefiting businesses and consumers alike. At the turn of the 21st century the self-service model was advanced again by supermarkets offering self-checkout, with strong consumer acceptance. A study conducted by NCR Corp. in 2014 found 90 percent of consumers used self-checkouts at least some of the time. Most (50 percent of U.S. consumers) said they preferred the convenience of self-checkout.
For many consumers self-checkout today is an expectation. But this is not the end game. Evolving technologies now allow for the self-service model to be applied to the entire shopping experience, from selecting items through the payment process.
Consumers expect frictionless shopping experiences, whether they are shopping online or in person. Extending the self-service model to include product selection and payment, as interactive kiosks do, is the next logical step along the self-service continuum.
Interactive kiosk technology has been around for several years, with implementation pioneered in large part by quick service restaurants. The devices resemble vending machines, but can be programmed to offer more products, customer convenience and shop-owner efficiencies than traditional vending machines. These "intelligent vending machines" provide internet connectivity, support for a range of digital payment options and sophisticated artificial intelligence tools. They typically feature sophisticated touchscreens with rich graphics that help customers select and pay for products with little to no staff interaction.
From QSRs to cannabis dispensaries
QSRs have made significant efficiency gains and cost savings with interactive kiosks. Increased spend, too, with some seeing customer spend increases as high as 30 percent. One reason may be that unlike humans, AI engines will always suggest up sales, and customers can opt for more without any perceived (or real) judgment from others. Other reasons include the opportunities to speed customer throughput and the savings from fewer employees needed to wait on customers.
Similarly, interactive kiosks can revolutionize the way cannabis dispensaries operate. The upselling and cross-selling opportunities are huge, with kiosks able to make recommendations based on previous purchases or items in a customer's shopping cart. Plus, they are always available – they don't take breaks, sick leave or vacation – and can deliver consistent, high-quality user experiences.
Integrated with a dispensary's POS system, kiosks will support real-time updates to inventory and pricing. And they can free employees from mundane tasks, providing more time for improving business, such as helping customers in need of personal attention.
Another selling point for cannabis dispensaries: interactive kiosks can be programmed to accept cash as well as debit cards. With card company rules impeding the ability of dispensaries to accept credit card payments, debit that rides on the rails of ATM networks has emerged as a low-cost digital payment option that allows dispensaries to reduce cash handling costs and exposure.
We live in a fast-pace digital society. Consumers want what they want when they want it, whether that's a Big Mac or their favorite strain of weed. Self-service interactive kiosks address all these demands, boosting customer satisfaction and loyalty, while reducing staffing costs and related overhead.
All merchants, regardless of vertical, want to be able to deliver reliable, faster, better customer experiences at lower costs. Interactive kiosks are a technology solution that offers all this, plus, for those who are early to the game, the panache of being innovative.

Max Miller is founder and CEO of Paybotic, a payment processing company specializing in high-risk businesses, such as cannabis dispensaries. Contact him at max@paybotic.com
The Green Sheet Inc. is now a proud affiliate of Bankcard Life, a premier community that provides industry-leading training and resources for payment professionals. Click here for more information.
Notice to readers: These are archived articles. Contact names or information may be out of date. We regret any inconvenience.
Prev
Next