The Green Sheet Online Edition
February 10, 2020 • Issue 20:02:01
12 payment predictions for 2020
By Simon Fairbairn
Ingenico Banks & Acquiring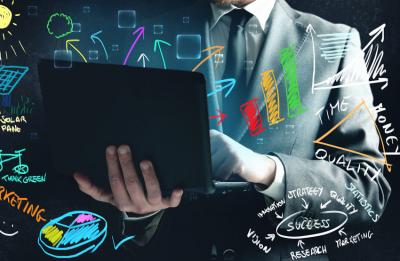 As we bid farewell to 2019, my colleagues and I came up with 12 key payment predictions for the year ahead, which are presented in this article. They reflect areas that contain both opportunities and challenges created by ongoing evolution in our sphere.
1. Innovative fraudsters
In 2019, authorized push payment fraud (APP fraud) rose by 40 percent, costing the UK £616 million. Thanks to PSD2 and Open Banking, we will continue to see more new players in fintech. This is brilliant, but it means fraudsters will inevitably innovate their techniques, too. As a result, in 2020 we will see banks enhance their security and implement measures to protect customers, such as payment delays, strong customer authentication, two-factor authentication and confirmation of payee.
2. Digital payment rewards
Alongside enhanced security, monetary savings and ease of use, digital payment rewards will increasingly become embedded in payments as a value-added service. These types of loyalty initiatives provide opportunities to engage directly with customers and are useful to increase customer allegiance with brands.
With innovative payment terminals on the rise, such as Android, that offer enhanced applications and collect more consumer data, customers will expect more personalized offers. Organizations will deliver them in 2020.
3. More data, more powerful AI
Often thought of as just for use with fraud prevention, artificial intelligence has enormous potential to improve the payment ecosystem for banks, processors, merchants and, ultimately, consumers. Together with companies using AI to analyze certain patterns and algorithms in data to detect fraudulent activity, retail payments will also use this technology to enhance digital interactions in voice commerce and mobile banking.
4. New smart city payment options
For the last few years, we have seen the beginnings of frictionless towns and cities across the globe. The TfL tube system and contactless buses are a prime example of an effective cashless system – since its inception over 1.7 billion frictionless journeys have been enabled. In 2020, cities will implement new smart payment options by joining forces with the right partners and platforms to counteract new challenges, including ease and speed of implementation, disruption and data security.
5. Smarter purchase suggestions
In 2019, Amazon generated 35 percent of its revenue from its recommendation model, which utilizes customer data to deliver smarter purchase suggestions. By using data to personalize suggestions, retailers are truly listening to customers and continuously pushing the boundaries of shopping experiences. In 2020, we're going to see more retailers following in Amazon's footsteps, either in store or online.
6. Gen X demand for payment security
A lot of the fintech revolution has been driven by millennials, for millennials. As this demographic seeks and demands new ways to pay, Open Banking continues to enable new players in the payment ecosystem for millennials as well as Gen Z, a third of whom are estimated to have opened at least two new accounts with a challenger bank within the past five years.
While the focus has predominantly been on these young demographics, their older counterparts, such as Gen X, are being left behind. As such, in 2020 we will likely see Gen X demanding that the basics of their financial services, such as security, are prioritized over anything else, which might cause a generational divide.
7. The rise of social commerce
Social commerce is indisputably going to be the breakout trend for ecommerce in 2020. The line between social media and ecommerce is increasingly becoming blurred, driven by the sheer amount of time spent on social media apps.
The rise is due to popular platforms, like Instagram and Snapchat, enabling short form video content, which 91 percent of consumers prefer over conventional static media. What once consisted of a static online shopping experience is becoming a much more fluid ecosystem defined by multiple threads of content media.
8. Digital ID as king
At its core, identity verification has always underpinned financial services in order to protect users and meet compliance demands. Efforts to help streamline identity procedures, such as the creation of long passwords, cause friction for customers. Many inevitably forget the long passwords they create, and $70 charges by banks to change passwords cause frustration. In 2020, Digital ID will help eradicate these bugbears while providing numerous economic benefits and more secure identification for consumers.
9. Relentless collaboration
Fintech continues to be the buzzword in financial services, relating to the rapidly evolving technology that is fast revolutionizing the industry. However, in order to keep innovating within the industry we can't rely on technology alone; it's a team sport. Throughout 2020, as Open Banking continues to offer more opportunities within the payments ecosystem, we must continue to collaborate with other players to keep innovating.
10. Payments made via cars
The Internet of Things (IoT) is making devices smart. For many years we've heard about fridges that consumers can make payments on, but cars have been noted as the next big thing to be inter-connected. Research highlights that the automotive industry could be the most lucrative IoT platform, and by 2023 it's estimated that 775 million cars will be connected through telematics or in-vehicle apps accounting for $63 billion in transactions that year. If these estimations are to be achieved, over 2020 we'll start seeing IoT payments for gas, tolls and food.
11. Convergence of banks and card payments
Due to Open Banking and PSD2, the ability to have a card or bank account payment in near-real time starts to enhance the possibilities for how a consumer may wish to pay at the point of sale in 2020. We will likely see consumers offered the choice of paying by real time payment rather than by card – same outcome through a different route with a different charging scheme. This may extend to initiating a sequence of recurring payments, the first in real time, the remainder in a direct debit format.
12. Invisible payments
Invisible payments are dominating the payments industry with the likes of payments rings, Uber and Amazon Go, all of which are completely frictionless, with payment details stored inside the product. Across all sectors in 2020, businesses will need to keep up with convenience-led lifestyles, placing it at the heart of financial services product design.

Simon Fairbairn is head of professional services / Ingenico Group EMEA. Take a look around the new Payments Landscape in this Ingenico white paper with a special focus on the impacts to consumer behavior. www.ingenico.com/payment-landscape-new-normal.
The Green Sheet Inc. is now a proud affiliate of Bankcard Life, a premier community that provides industry-leading training and resources for payment professionals. Click here for more information.
Notice to readers: These are archived articles. Contact names or information may be out of date. We regret any inconvenience.
Prev
Next