The Green Sheet Online Edition
January 13, 2020 • Issue 20:01:01
Industry Update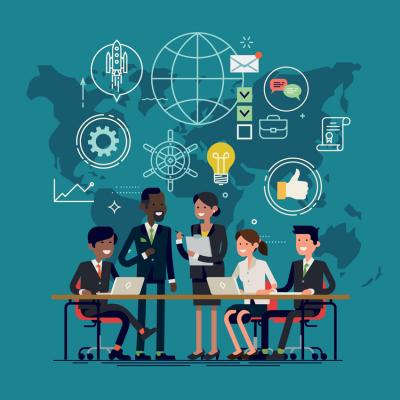 ANNOUNCEMENTS
CheckAlt signs four ATM clients
CheckAlt, an independent provider of lockbox and item processing solutions, reported that four financial institutions joined or rejoined its network of ATM clients. New clients include Sterling United Federal Credit Union, Catlin Bank and Signature Bank of Arkansas. Wanigas Credit Union renewed with CheckAlt after five years of service. Each client has access to a consolidated payment portal through which it can manage transactions and create custom reports, CheckAlt noted.
Interactive training from Electronic Payments
Payments and POS provider Electronic Payments is offering a new, interactive sales training program for ISOs and merchant level salespeople (MLSs). Expanding its training initiatives based on agent feedback, the company will present Electronic Payments Showcases across the country beginning in February 2020.
"Designed to give ISOs and agents unprecedented access to Electronic Payments' wide array of lucrative resources, the new showcase format covers the full spectrum of tools available," the company stated. "The event also serves as the ideal location for networking and exchanging ideas with fellow payment professionals." The premiere showcase will be held Feb. 5, 9 a.m. to 1 p.m., at the Marriott Copley Place in Boston.
Nuvei secures $270 million in financing
Nuvei, a payment technology provider formerly known as Pivotal Payments, completed a $270 million common equity financing, valuing the company at $2 billion. The investment comes primarily from Nuvei's existing shareholders. Nuvei stated this will enable the company to further bolster both its organic and acquisition growth plans. Headquartered in Montreal, Quebec, Nuvei delivers omnichannel, end-to-end payment acceptance solutions, streamlined payouts, foreign exchange services, local acquiring, risk management, and value-added business services.
PayJunction named among best places to work
Merchant account provider and payment gateway PayJunction received a Glassdoor Employees' Choice Award in the Best Places to Work in 2020, U.S. small and medium company category. The Employees' Choice Awards program is based on the input of employees who provide feedback on Glassdoor's website. PayJunction achieved an overall company rating of 4.7 out of 5.
RESEARCH
Financial planning apps a burgeoning market
The number of apps available to help consumers manage their finances is growing. Fintech and Debit Cards: Battling for Consumers' Attention, a new research report from Mercator Advisory Group analyzes this market; reviews a variety of apps for budgeting, coupons and rewards, saving and investing; and offers advice to banks and credit unions on ways to avoid disruption by fintechs.
Highlights of the research include market trends in consumer financial planning apps; use of banking data needed to feed planning apps; fintechs' consideration of banking charters not only to provide financial advice but also to manage the accounts, gather deposits and issue credit; and a review of 14 apps focused on spend tracking, savings or investing.
AI, IoT disrupting global payments industry
ResearchAndMarkets released the Global Payment Innovation Trends 2019 study. Findings include: the integration of virtual voice assistants like Alexa, Google Assistant and Siri into billions of consumer electronic devices has fostered a new form of AI-powered payments using voice command; voice-activated payments are projected to see rapid growth between 2019 and 2023; a double-digit share of respondents expressed interest in paying via connected car or smart fridge; and biometric payments are gaining traction, while cryptocurrency payments have not.
PARTNERSHIPS
Cutter, ControlScan work together
Cutter selected ControlScan to help it reduce cybersecurity risk. Under the agreement, ControlScan will provide Cutter with 24/7 threat detection and response as a managed security service. ControlScan is also a longtime PCI program partner for Cutter. Since 2010, ControlScan has helped merchants within Cutter's portfolios achieve and maintain compliance with the Payment Card Industry Data Security Standard (PCI DSS), the partners noted.
Flywire, iSAMS team up for tuition payments
Flywire entered a new integration partnership with iSAMS, a web-based school management and accounting solution. Flywire will integrate its comprehensive payment and receivables platform for education with the iSAMS iFinance solution to streamline international payments for K-12 students and their families while simplifying reconciliation for schools. Among the advantages the partners noted are seamless international payment options with local currency preferences in over 240 countries.
Nacha picks Persistent Systems, Profituity
Persistent Systems is now a Nacha Preferred Partner for digital banking solutions, and Profituity is a Preferred Partner for ACH enablement and NSF recovery. As Nacha Preferred Partners, Persistent Systems and Profituity join "a select group of innovators contributing to Nacha's strategic efforts in support of the ACH payments ecosystem by removing friction, increasing ease, improving cash flow accessibility and efficiency, as well as supporting sound risk management and security for payments," Nacha stated. Persistent Systems delivers digital business acceleration and enterprise modernization solutions.The Profituity ACH platform is cloud-based enterprise software designed to empower third-party payment processors and high-volume originators.
ACQUISITION
CLPS completes integration of Singapore subsidiaries
CLPS Incorporation, an information technology consulting and solutions service provider, completed the business integration of Infogain Pte. Ltd. and RiDiK Pte. Ltd., its two subsidiaries in Southeast Asia, into its Singapore Division, CLPS Singapore. CLPS expects the integration of the two entities acquired in 2018 to achieve overall management and operational efficiency, provide exemplary services, drive overseas business expansion, and enhance the company's share of IT services in Southeast Asia.
Great Hill offers cash for VersaPay
VersaPay Corp. and Great Hill Partners, a growth-oriented private equity firm, disclosed that the VersaPay and an affiliate of Great Hill entered into a definitive agreement whereby Great Hill will indirectly acquire all of the issued and outstanding common shares of the VersaPay by way of a statutory plan of arrangement under the Canada Business Corporations Act. Under the agreement, each VersaPay shareholder will receive cash consideration of C$2.70 for each VersaPay Share held, valuing VersaPay's total equity at approximately C$126 million on a fully diluted basis.
APPOINTMENTS
Wolfe selects Matt Kerper
Wolfe LLC, the fintech incubator behind GiftYa, Gift Card Granny and PerfectGift.com, hired Matt Kerper as its new chief strategy officer. Kerper previously held key strategic positions at RetailMeNot, CashStar and PayPal among other top companies in the fintech space. "After 20+ years in fintech and payments, I was drawn to GIftYa because I believe it represents the intersection of gifting, commerce and convenience that will change the way consumers gift digitally," Kerper said.
Central Payments hires one, promotes three
Central Payments, a provider of bank-as-a-service platform technology and issuer of prepaid debit cards rounded out its executive management team with the addition of a payments veteran and the promotion of three senior staff. Heather Schumacher joined the company as senior vice president/chief operations officer. She will lead Central Payments; information systems, settlement, project management, implementations, and quality assurance functions. Mandy Cooper was promoted to senior vice president/chief risk officer, Eric Cotton to senior vice president/general manager, and Nikkee Rhody to senior vice president/managing director of Falls Fintech, the company's fintech accelerator.

The Green Sheet Inc. is now a proud affiliate of Bankcard Life, a premier community that provides industry-leading training and resources for payment professionals. Click here for more information.
Notice to readers: These are archived articles. Contact names or information may be out of date. We regret any inconvenience.
Prev
Next