The Green Sheet Online Edition
December 23, 2019 • Issue 19:12:02
The value of data: how APIs are transforming payments
By Connie Spencer-Adams
Womply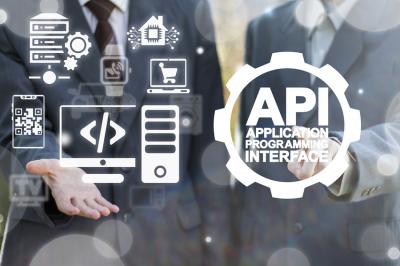 The information age, which dawned in the 1970s and permeates all aspects of commerce today, has taught us the value and power of data. In an economy based primarily on information technology, the impact and value of information can not be overestimated. However, there is a major problem for payments companies, processors, ISOs, and their associated merchant level salespeople (MLSs) and merchants: an enormous portion of information and data resources is compartmentalized, unused and unavailable.
This can be the result of proprietary technology, incompatibility with other resources, or a reluctance or inability to make this hugely valuable information more generally available, profitable, and useful across diverse platforms and firms.
The 'zero-data problem' for merchants and processors
Merchants, particularly the smaller, local merchants that are the MLS's bread and butter, are at a distinct disadvantage when it comes to business and customer information. Think about the average day for a small merchant. He or she wears many hats, spends most of the day in a customer-facing role, and works long hours with few (if any) staff as support. So, how does a local merchant obtain the customer data needed to run CRM software and inform marketing or customer retention efforts when they spend all day trying to serve their customers and run a business? The short answer is they can't.
At Womply, we call this the "zero data problem." It boils down to this: most merchants don't know their customers' names, let alone their contact information or other useful customer data. If you don't have data, you can't effectively use CRM or business analytics software or develop effective marketing campaigns – and you're at a major disadvantage in attracting, retaining and satisfying customers, as well as generating revenue for merchant service providers and processors.
What's more, even if every small business were given a free Salesforce license, most of them wouldn't be able to use it because most simply don't have the information necessary to populate it. They don't keep a thorough list of customers, don't have the tools or knowledge to track customer interactions, and can't append important data points like spending patterns or contact information. How can you improve if you can't measure the impact of your price, product or marketing decisions?
However, this data conundrum is not exclusive to small, local merchants. Even large, enterprise-level firms – and payments companies themselves – suffer from a similar problem: their data is frequently insulated, compartmentalized, incompatible across platforms, and of questionable accuracy without expensive outside validation and integration. This is where APIs come in.
How APIs are revolutionizing the payments industry
If you aren't familiar with the term "API" yet, you will be soon. An application program interface (API) is a set of protocols, routines and tools for building software applications. In abbreviated terms, APIs specify how different types of software interact with each other.
To simplify a complicated and multifaceted subject, today's APIs can act as shortcuts that allow vastly different and insular payments organizations, developers, systems and data resources to benefit from each other and create enormous value, both for the payments companies and for the merchants they serve.
Multiple parties benefit from multiple data resources
For the purposes of processors, payments companies, and ISOs, APIs can revolutionize the way valuable data is utilized, both in running large payments companies and in creating apps, added-value software, POS systems, merchant portals, streamlined onboarding processes and business authentication and underwriting. The potential uses are nearly limitless.
In the information age, nearly every existing system and information resource can be enriched with more robust business and consumer data.
Inexpensive shortcuts for developers and payments companies
Another key benefit of the API revolution is that companies no longer have to research, develop, and build data-dependent software or apps themselves, which is hugely expensive and takes forever. Rather than shouldering the workload and cost themselves, companies now simply need to find the right API provider with the right data, activate/integrate the API, and presto, they now have invaluable information that can be served up to merchants or utilized internally.
APIs can also help legitimize existing, internal data resources, transforming questionable, outdated information into fully validated data ready for multiple business operations and marketing, product and sales applications. We are beginning to see the true potential of the information age, and as the payments industry starts to realize the value of APIs, we will likely see exponential growth of key players who utilize APIs to improve the efficiency, utility and accuracy of the data resources we all depend on.

Connie Spencer-Adams is vice president of partnerships at Womply, a leading software and API partner to the payments industry and the top provider of front office software to small businesses. Contact her at connie@womply.com.
The Green Sheet Inc. is now a proud affiliate of Bankcard Life, a premier community that provides industry-leading training and resources for payment professionals. Click here for more information.
Notice to readers: These are archived articles. Contact names or information may be out of date. We regret any inconvenience.
Prev
Next