The Green Sheet Online Edition
November 11, 2019 • Issue 19:11:01
Industry Update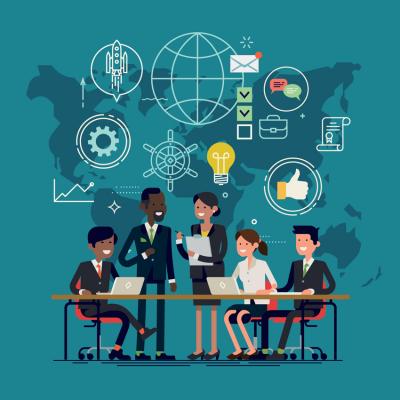 ANNOUNCEMENTS
BHMI Joins U.S. FPC
To collaborate with other industry stakeholders to further the adoption of faster payments at a national level, BHMI, a provider of enterprise software applications, joined the U.S. Faster Payments Council. As a new member of the FPC, BHMI said it supports the organization's goals to create a payments environment that is fair, flexible and transparent for all and looks forward to working with other leading industry organizations to confront and overcome the obstacles to faster payments adoption.
Chargebacks911 comes to Idaho
Chargebacks911 reported it opened new offices in Boise, Idaho, to better-serve its growing client-base, which consists of merchants, e-stores and businesses in 87 countries worldwide. "[A]s our dependency of ecommerce continues to grow, so does the necessity for smart, proactive cyber safety and enhanced financial security," said Monica Eaton-Cardone, co-founder and COO of Chargebacks911. The new offices will enable the company to provide "even more resources to protect our clients, eliminate chargebacks and recover all the revenue they've rightfully earned," she added.
Pineapple Payments unveils redesigned website
Pineapple Payments, a payments technology company, launched a newly designed website, pineapplepayments.com. The revamped site offers a refreshed look, intuitive navigation and tailoring to its two customer types: partners, the ISOs, ISVs, and agents that leverage Pineapple's services, and merchants, the individuals that use Pineapple's platform and value-added tools. A range of new content was also introduced, including a focus on strategic partnerships, payment products, company background and dynamic video content. Accompanying that are new merchant pages dedicated to the specific industries Pineapple specializes in.
PRFC launches
The Payments Risk and Fraud Consortium launched in October 2019. This followed a year of "focused, behind-the-scenes planning and development with founding members Advantage Payments Services, ENACOMM, Central Payments, FSV Payment Systems, Payment Solutions Consultants, and Womble Bond Dickinson," the organization said.
The PRFC's stated goals are to openly and transparently share data, analysis and insights related to fraud; create key risk indicators to measure prevention, mitigation and recovery effectiveness; decrease overall costs associated with fraud detection, intervention and recovery; leverage collective knowledge base to gain additional perspective, analytics and considerations; and provide community perspective and act as a sounding board for members' fraud reduction initiatives.
ProfitStars adds mRDC to ICBA platform
ProfitStars, a division of Jack Henry & Associates, added JHA SmartPay mRDC (Mobile Remote Deposit Complete) to the Independent Community Banks of America Preferred Service Provider program. JHA SmartPay mRDC is a mobile remote deposit capture solution built exclusively for businesses, enabling them to conveniently deposit checks anytime, anywhere using camera-enabled smartphones and tablets, ProfitStars stated.
RESEARCH
Blackhawk forecasts increased holiday gift card spend
Global branded payments provider Blackhawk Network released its 2019 BrandedPay Holiday Shopping Preview report. Based on responses from more than 3,000 consumers, the report projects shopper holiday gift card spend will increase 7 percent compared to 2018, with shoppers expected to spend about 35 percent of their total holiday gifting budget on gift cards. This is consistent with holiday wish lists, as gift cards are enjoying a more than decade-long reign as the most requested holiday gift in the annual survey by the National Retail Federation, researchers found.
Shoppers willing to try new technology
Growth of online and mobile digital options is driving demand for increased digital capabilities bundled with personalization in the store, BRP researchers found. "The physical and digital worlds will continue to be intertwined as we look to the future of retail," said Perry Kramer, senior vice president at BRP. "Customers want the sensory experience and ability to personally interact with a knowledgeable associate generally available in the physical world, married with the unique and personalized shopping experience common in the digital world."
Convenience top of mind for consumers
PSCU's annual Eye on Payments study revealed that when making purchasing decisions in 2018, consumers were most motivated by convenience and safety, but in 2019, convenience and ease of use were reported as the main drivers behind consumers' choice in payment method, besting security concerns. PSCU also observed an increased preference for debit cards, including for online channels and in-app payments, as consumers across generations appear to be selecting budget-friendly options over accumulating credit card debt.
PARTNERSHIPS
Evolve Bank works with i2c
i2c Inc., a provider of digital banking and payment processing technology and infrastructure, partnered with Evolve Bank & Trust to offer a full suite of customizable credit, debit, prepaid and DDA products. By teaming with i2c, Evolve will now provide its largely fintech customers the ability to custom-build unique banking and payment products across a variety of form factors, the partners stated. Evolve will also launch the Mastercard Cash Pick-Up program, which allows consumers to withdraw cash from participating ATMs without the use of physical cards.
Maverick Payments, Avidia Bank team up
Payment processor Maverick Payments partnered with Avidia Bank on instant merchant settlement, stating that their instant merchant settlement service allows businesses to receive deposits from card sales within a few seconds after batching, with no delay in payment on weekends or bank holidays. "We are very excited for the release of our new relationship with Avidia," said Ben Griefer, chief operating officer at Maverick. "We are heavily invested in being a technologic leader in the payments space. It is vital for our sponsoring bank to also be on the same level in terms of technology development."
SmartSoft, Digital Element partner on fraud prevention
Digital Element, a geolocation data and services provider, said SmartSoft will incorporate its NetAcuity IP datasets to enhance solutions developed for prevention of fraud, money laundering and risk within the Latin American financial industry. SmartSoft's Sentinel platform protects the assets of more than 100 million account holders throughout Latin America with advanced fraud-prevention and anti-money laundering solutions. NetAcuity Edge is a global hyperlocal IP geolocation offering that provides increased accuracy at city/town and ZIP/postcode levels, according to Digital Element.
ACQUISITION
NXGEN, Payscape acquire BluePay Canada
NXGEN International and Payscape, two payment companies recently backed by Parthenon Capital, heralded their latest acquisition, BluePay Canada. Together, the combined companies of NXGEN, Payscape and BluePay Canada form a new financial technology company that operates in 46 countries and processes more $13 billion in payment volume annually for over 25,000 merchants, the partners stated. BluePay Canada adds a proprietary, full-stack payment processing platform used across North America by a range of enterprise customers and software providers. The platform specializes in providing payfac services to independent software vendors (ISVs), enabling them to provide world class accounts receivable and accounts payable functionality to end-user clients.
APPOINTMENTS
Credit Sesame hires chief people officer
Consumer credit health management platform Credit Sesame added Pablo Gaito to its executive team as the company's first chief people officer. Gaito brings 20 years of operations and people management experience from large companies like Cargill, Gap Inc. and ServiceNow to Credit Sesame. He will be focused on developing a world-class and rapidly scaling people operations function in the light of the company's IPO plans. "What most attracted me to Credit Sesame was the authenticity of the people as well as our noble purpose to improve people's lives through democratizing credit health," Gaito said.
Matt Miller joins NMI
NMI, a provider of payments enablement technology for ISOs, ISVs and payment facilitators, appointed seasoned technology and software executive Matt Miller as its senior vice president of sales. Miller will be based out of NMI's Roselle, Illinois office, and will be responsible for leading the company's global sales team. He will also join NMI's executive committee. Miller brings more than 19 years of technology and software experience to his new role. He previously served as vice president of sales for Datto, an IT solutions provider for managed services providers, which merged with Autotask on his watch. During 12 years with Autotask and Datto, Miller helped grow the company from 35 to more than 1,500 employees.
Yuval Ziv moves up at Nuvei
Nuvei, a community of payments experts and provider of global payment solutions, appointed Yuval Ziv as managing director of SafeCharge, a Nuvei company, and head of global acquiring. In his new role, Ziv will develop and execute on acquirer acceptance strategies, as well as oversee the combined organizations' global acquiring solutions, Nuvei stated. Transitioning from his position as SafeCharge's chief commercial officer, Ziv will focus on expanding the company's global acquiring relationships, building key licensing agreements, and facilitating entry into new markets and geographies. As a key member of SafeCharge's leadership since 2008, Ziv will continue to manage commercial activities for its teams across Europe, North America, Latin America, China and Southeast Asia.

The Green Sheet Inc. is now a proud affiliate of Bankcard Life, a premier community that provides industry-leading training and resources for payment professionals. Click here for more information.
Notice to readers: These are archived articles. Contact names or information may be out of date. We regret any inconvenience.
Prev
Next