The Green Sheet Online Edition
May 27, 2019 • Issue 19:05:02
Industry Update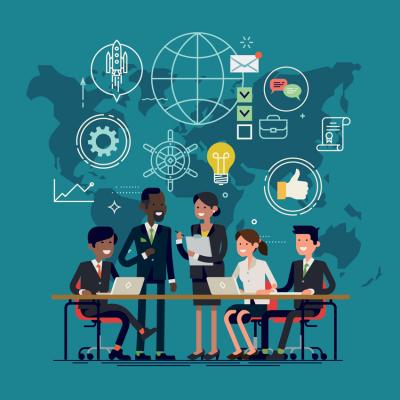 ANNOUNCEMENTS
Anybill to receive HIPAA attestation of compliance
Payment automation provider Anybill gained the HIPAA Attestation of Compliance. The attestation provides assurances to HIPAA-covered entities that Anybill meets HIPAA guidelines as a vendor and enables clients to process additional payments through the system. HIPAA standards are set by The Department of Health and Human Services to ensure entities comply with the Health Insurance Portability and Accountability Act of 1996. These standards relate to data privacy, security, and other areas under HIPAA's purview.
ATMIA offers free website posting to members in June
The ATM Industry Association will offer all members the opportunity to post content to ATMIA's popular online white paper library throughout the month of June for free. "The white paper library is one of our most popular pages and is a great resource tool for the industry," said ATMIA Global Director of Member Services Sharon Lane. "Members who post their content to our site increase their viewership and get leads as well."
Bottomline Technologies honors Taubman Centers
Bottomline Technologies, a provider of financial technology designed to help make business payments simple, smart and secure, gave the 2019 Bottomline Technologies Think Green Award to Taubman Centers Inc. The award recognizes businesses that use technology to drive environmentally friendly and sustainable business practices. Taubman uses Bottomline's Paymode-X electronic payment network to pay vendors electronically.
MSTS releases Magento plug-in for CaaS
MSTS, a business-to-business (B2B) payment and credit solutions provider, released an extension for the Magento ecommerce platform that makes MSTS' Credit as a Service (CaaS) solution available to all B2B Magento customers. Through the extension, sellers can add the InvoiceMe payment option at checkout. This allows B2B buyers to purchase the way they prefer, via an invoice, and InvoiceMe both authenticates customers and determines the appropriate line of credit while transactions are processed, the company stated.
Nuvei unveils Innovation Center
Nuvei, a creator of global payment solutions and community of payment experts, launched the Nuvei Innovation Center. The center is designed as a comprehensive, centralized web-based hub for accessing all of Nuvei's application programming interfaces and software development kits. It serves as a collaborative platform for developers and integrators to connect with Nuvei, and to seamlessly add payment processing into ecommerce, in-store, cloud-based or mobile applications.
RESEARCH
Acquirers expect highestcompliance rates on record, Sysnet finds
Cyber security and compliance company Sysnet Global Solutions determined that acquirers hold higher expectations for compliance than they did 12 months ago. Sysnet surveyed 30 global acquirers and found they expect their Level 4 merchant client-base to be performing at PCI compliance rates of 70 per cent or above; no respondents indicated 50 per cent or less was acceptable. However, only 11 per cent have a compliance rate greater than 70 percent. Eight in 10 acquirers surveyed indicated they want to do more to drive awareness of compliance matters within their client-base.
ETA/TSG: Spending via electronic payments sees growth
Despite lower gas prices and reduced sales in certain merchant categories year over year, overall spending growth via electronic payments like debit and credit cards and mobile payments saw a 4.8 percent increase year-over-year from the fourth quarter of 2017 to the fourth quarter of 2018, according to new analysis from the Electronic Transactions Association and The Strawhecker Group. Said growth in Q4 2018 paced slightly behind 2017's year-over-year growth during the same quarter of 5.1 percent. Slower growth in nearly all merchant categories and a spike in personal savings in December 2018 indicate consumers pocketed their savings at the pump, researchers found.
Wnet, McKinsey, LeanIn.Org to research women in the workplace
The Women's Network in Electronic Transactions (Wnet), global consulting firm McKinsey & Co. and LeanIn.Org are collaborating to conduct research on the state of women in corporate America. Through this joint effort, Wnet is serving as an industry champion to invite members at payments companies to participate in the annual McKinsey & Co. and LeanIn.Org Women in the Workplace study. Since 2015, McKinsey & Co. and LeanIn.Org have annually published a report to give companies and employees information needed to advance women and improve gender diversity within their organizations.
PARTNERSHIPS
Flywire, UnionPay extend partnership on cross-border payments
Flywire and UnionPay International are re-launching a promotional program that provides Chinese students and patients with discounted foreign exchange rates on cross-border tuition and healthcare payments. The effort is a continuation of a highly successful partnership beginning in the spring of 2018. The promotional discounts are available to all UnionPay cardholders originating from China and receiving education or healthcare services internationally at an institution that offers Flywire for international payments.
J.P. Morgan, Bora Payment debut payment automation technology
Bora Payment Systems LLC, which serves the B2B accounts payable sector, is collaborating with J.P. Morgan to provide advanced payment processing technology to automate delivery of J.P. Morgan's Single-Use Accounts payments. Bora's patented Payer Direct Hub platform delivers straight-through transaction processing and remittance posting of virtual card payments to suppliers. This is expected to streamline the accounts receivables process, reduce labor costs and improving cash flow and enable J.P. Morgan's clients to accelerate SUA program growth by increasing supplier adoption of virtual card payments.
PFS, Fitbit team up for Fitbit Pay in UK
U.K. customers of payment technology solutions enterprise PFS can now add a Mastercard prepaid card to their device, enabling them to make payments directly from their wrist. Fitbit Pay brings convenience and freedom to users to leave their smartphone and wallet at home and easily make purchases at thousands of stores where contactless payments are already accepted, PFS stated. Fitbit Pay transactions use an industry standard tokenization platform, ensuring user card information is never revealed or shared with merchants or Fitbit. A protected PIN is chosen by the user during device set-up for an added layer of protection, PFS added.
Social5 signs on with NBP
Social5 is now a National Benefits Program vendor. Social5 is a social and mobile marketing business that provides affordable social and mobile marketing solutions for businesses interested in increasing brand awareness, consumer engagement and product sales, NBP noted. Behind the Social5 machine is a team of nearly 100 veteran journalists, brand marketers and social advertisers, along with developers, SEO technicians and statistical researchers.
ACQUISITIONS
NXGEN, Payscape merge with Parthenon Capital backing
NXGEN International and Payscape, two premier payments companies joined forces. The merger will enable NXGEN International and Payscape to combine global resources and expertise to best serve their clients. As a result, the fintech company said, it will operate in 75 countries and process over $10 billion in payment volume annually, for over 20,000 merchants. Together, NXGEN and Payscape intend to offer a complementary suite of financial technology capabilities aligned to meet their clients emerging needs.
Western Union completes Speedpay sale
The Western Union Co. completed the sale of its Speedpay U.S. domestic bill pay business to ACI Worldwide for approximately $750 million in cash. Speedpay provides electronic bill presentment and payment solutions to a variety of business sectors in the United States, including utilities, auto finance, mortgage, consumer finance, insurance, telecommunications and government finance. Additionally, Western Union completed the sale of Walletron, a provider of mobile bill presentment solutions, to ACI Worldwide for undisclosed terms.
APPOINTMENTS
Indus Insights selects Rajit Kavindran
Indus Insights, a provider of machine learning and data science services, hired seasoned financial services and analytics executive Rajit Kavindran as senior director to lead the company's newly opened U.S. offices. Some of America's most innovative fintech firms, credit card issuers, and alternate lenders have chosen Indus Insights as their data science partner, the company stated, adding that the opening up of U.S.-based delivery centers with Kavindran at the helm is another step in Indus Insights' rapid growth.
Lionel van der Walt joins PayCargo
PayCargo LLC, which operates a patented online payment system in the global freight industry that provides overnight settlement of invoices, appointed Lionel van der Walt as its president and CEO The Americas. A veteran of the air cargo industry with more than 20 years of international executive leadership experience, van der Walt will replace Eduardo Del Riego, who will become the company's new Global CEO, effective July 1.
US Capital Global tapsPankaj Vashisth
Pankaj Vashisth joined US Capital Global as vice president. US Capital Global provides debt, equity, and investment products to lower middle market companies and investors, using the latest fintech and regtech innovation. Vashisth brings over 20 years of experience managing global teams at Fortune 500 companies and has a proven track record of combining insightful business analysis with in-depth knowledge of strategic planning and executive leadership, US Capital noted.

The Green Sheet Inc. is now a proud affiliate of Bankcard Life, a premier community that provides industry-leading training and resources for payment professionals. Click here for more information.
Notice to readers: These are archived articles. Contact names or information may be out of date. We regret any inconvenience.
Prev
Next