The Green Sheet Online Edition
May 13, 2019 • Issue 19:05:01
Industry Update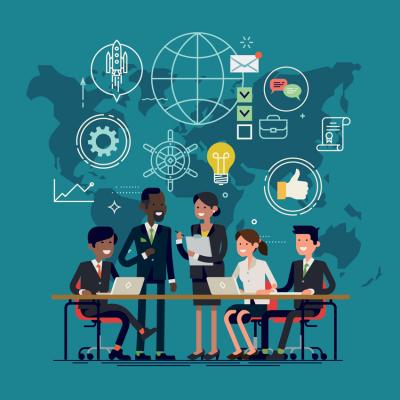 ANNOUNCEMENTS
Aite forms practice on fraud, AML
Aite Group, an independent research and advisory firm focused on business, technology and compliance issues in financial services, launched its new Fraud and AML practice. It was created to provide coverage across a range of fraud and AML topics through business, technology and regulatory lenses, the company stated. The practice is focused on global financial institutions, fintech companies, merchants, technology providers and professional services firms.
Bluefin tapped for higher education workshop
Bluefin, which offers payment security technologies for higher education, healthcare, retailers and enterprises, presented at the recent Treasury Institute for Higher Education's PCI DSS Workshop on PCI-validated point-to-point encryption (P2PE). The institute promotes excellence in treasury and financial management for U.S. universities and colleges, Bluefin noted. Bluefin's session, presented by Bluefin Vice President Security Solutions Eldred F. Garcia, PCIP, explored the evolution of PCI P2PE.
FIS recognizes 10 at 2019 Impact Awards
Financial services technology provider FIS honored 10 client winners of the 2019 FIS Impact Awards program. Independently judged by industry analyst group Celent, the Impact Awards recognize organizations that are using FIS technology in innovative ways to better serve their customers and drive tangible business results, FIS stated. The 2019 winners – judged on innovation, return on investment and customer service — were Avidia Bank, BNP Paribas, CIBC, Citizens Bank, ExodusPoint Capital Management, MassMutual, Origin Bank, Slavic Integrated Administration, Stanley Black & Decker and The Clearing House.
TSYS' Genius supports EBT SNAP payments
The TSYS Genius platform now supports Electronic Benefits Transfer (EBT) Supplemental Nutrition Assistance Program (SNAP) payments. "The platform can now integrate with a new set of POS providers, positioning it to serve a broader range of businesses across the United States – especially convenience stores and specialty grocery retailers," TSYS said.
Visa goes digital-first with Visa Net
Visa introduced a new platform with a set of beta APIs, specifications and development tools for issuers and issuer processors to begin building and beta testing new payment products to help meet the future needs of digital-first consumers. The offering will be available to clients and partners via Visa Next, a destination for accessing new solutions in Visa's product pipeline.
RESEARCH
Agilysys reports on hospitality technology
Agilysys, a provider of next-generation hospitality software solutions and services, released its annual hospitality infrastructure study, Guest Experience Management: How to Deliver What Matters Most to Guests. Based on survey data from more than 300 hospitality managers and executives at 184 properties, the annual survey examines the state of hospitality technology and its impact on the guest experience. According to the study, over 57 percent of survey respondents said technology solution integration is a key component of delivering best-in-class guest experience management.
Resource from BAI on thwarting fraudsters
BAI Banking Strategies released Fraud and cybersecurity: staying steps ahead, an executive report created to inform financial institutions how to stay out of harm's way and build robust defenses. Topics covered include the top five cyber threats for banks ‒ and how to meet them; closing the gap on vendor vulnerabilities; and how to combat five common security mistakes employees make.
SpendEdge offers insights on mobile wallet services
SpendEdge, a procurement market intelligence firm, published the Global Mobile Wallet Services Category – Procurement Market Intelligence Report. The mobile wallet services category credits much of its accelerating spend momentum to exponential growth in the ecommerce industry. Researchers found that mobile payment methods are used extensively in ecommerce because they ease the payment process for customers. An array of deals, discounts, and rewards are also luring U.S. millennials toward using mobile wallet services for payments at ecommerce and retail stores.
PARTNERSHIPS
Premier partners join Infinicept platform
Infinicept, which offers an open and agnostic payment facilitator platform, launched its strategic partner program by teaming with a select group of companies focused on supporting the unique needs of an expanding number of payment facilitators looking for greater choice. Premier partners include Control Scan, BridgePay, DishOut and Very Good Security.
Flywire, TRUE North partner for international student programs in Canada
Flywire, a company that solves resolves payments issues for educational institutions and students worldwide, partnered with TRUE North, a Canada-based provider of online systems for information management, tracking, collaboration and reporting for international student programs. The TRUE North/Flywire integration enables schools to simplify the application, enrollment, payment and receivables processes for themselves and prospective student families.
Trust.Zone partners with Cloak for anonymous payments
Trust.Zone, a provider of anonymous, secure and logless virtual networks, and Cloak, which offers blockchain technology designed to facilitate private, secure and untraceable decentralized transactions, formed an integration partnership to deliver more security and privacy to Internet users. Alex Edwin, co-founder of Trust.Zone VPN service, said, "Together, our two solutions allow internet users to keep them completely anonymous on the web."
Apriva and Vagabond Announce vīv and Campus Card Integration
Vagabond, a vending and convenience services technology provider, and Apriva, a payment platform provider in the self-service industry, partnered to bring new payment options in the unattended retail space. Specifically, college students will be able to use their virtual campus cards on Vagabond's vīv mobile payments app via Apriva's network, reducing equipment costs for campuses and operators, the partners said, adding the partnership turns virtual student IDs into a form of payment.
ACQUISITION
FortisPay acquires Zeamster
FortisPay reported that is acquisition of Zeamster strengthens its continued focus on technology and gateway services. Noting that it has been in the payment technology space for nearly two decades, FortisPay said that along with increased sales has come an urgency on the part of the company to move all tangible entities in-house, which included the acquire the Zeamster gateway. This agreement entails the merging of FortisPay and Zeamster employees, as well as the addition of Kevin Shamoun as chief information and technology officer to FortisPay's executive team.
APPOINTMENTS
NMI expands executive team
NMI selected three new executives to play a significant role in the company's growth: Jennifer Sherman was named senior vice president of product. In this role, she will help create a vision and roadmap for NMI solutions designed to empower unified commerce. Kate Hampton was appointed vice president of product and general manager of NMI's U.K. operations. Hampton will head the U.K. product team and serve as lead for the Bristol office.
TJ Fund was appointed senior vice president and general counsel, and will oversee all legal affairs and mergers and acquisitions activity for NMI. In addition, long-time NMI executive Nick Starai moved to the role of chief strategy officer. Starai has been instrumental in building and growing the business over the past 15 years.
Wnet welcomes Polly Van Duser to its board
The Women's Network in Electronic Transactions (Wnet) unanimously elected Polly Van Duser to its board of directors. She is senior vice president, talent acquisition at Bank of America Merchant Services. Wnet also appointed Natalia T. Leonardis, Cardflight's senior vice president of business development, to its board of advisors.
Brien Henderson, Payments Industry Veteran, Joins Mercator Advisory Group
Mercator Advisory Group appointed Brien Henderson as its vice president and managing director of sales. Henderson has more than three decades of experience in sales leadership that includes analyzing, marketing, managing and selling sophisticated industry research and consulting services as well as retail banking software in both international and U.S. markets.
Aliaswire expands with grow-focused team
Aliaswire made organizational changes to ramp up new business development and growth. Its PayVus business development team is headed by Eugene DeSliva, an 18-year-payments veteran who served as senior vice president, head of commercial products and solutions for Mastercard North America before joining Aliaswire. Joining Eugene's team are Mike Hord and Kathleen Cavanaugh Elliott, both of whom are serving as relationship managers.
Aliaswire's DirectBiller business development team now reports to Andy Waskey, a payments veteran who held positions with Transactis, MBNA, and Vantiv before joining Aliaswire. Joining Waskey's team are Declan Cooney, director of partner solutions; Brad Hench, director of partner solutions; and Jan Stewart, sales engineer.
Supporting both business development teams is seasoned technology marketer Brent Watters. In addition, chief technology officer Nirmal Kumar was promoted to also serve as head of product. Kumar will have additional oversight in Aliaswire's product strategies and development of payment technologies.

The Green Sheet Inc. is now a proud affiliate of Bankcard Life, a premier community that provides industry-leading training and resources for payment professionals. Click here for more information.
Notice to readers: These are archived articles. Contact names or information may be out of date. We regret any inconvenience.
Prev
Next