The Green Sheet Online Edition
February 11, 2019 • Issue 19:02:01
Industry Update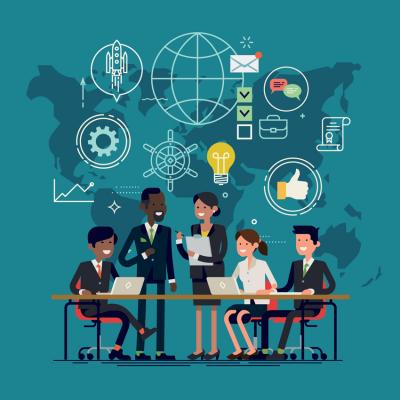 ANNOUNCEMENTS
Bluefin patents encryption device fingerprinting
Bluefin, a provider of payment security technologies and Payment Card Industry (PCI)-validated point-to-point encryption (P2PE) solutions, was granted a patent in Europe on its systems and methods for creating fingerprints of encryption devices. The patent covers aspects of Bluefin's P2PE solutions, including Decryptx, the company's decryption-as-a-service product, and the P2PE Manager, Bluefin's online management system for P2PE device tracking, chain of custody and PCI attestation.
EC fines MC for anti-competitive practices
The European Commission found that Mastercard's rules obliging acquiring banks to apply interchange fees applicable in retailers' physical locations a violation of the European Union's cross-border acquiring rules. Before December 2015, when Interchange Fee Regulation introduced caps, fees varied considerably from country to country. Because of Mastercard's rules, the EC determined, retailers in high-interchange fee countries couldn't benefit from lower fees offered by acquiring banks in other member states, which led to higher prices for retailers and consumers. Thus, the EC imposed a fine of €570 million.
First Data beefs up PCI P2PE validation
First Data added PCI P2PE validation to its suite of P2PE solutions, which secure data in use, in transit and at rest. The multilayered solution employs TransArmor P2P3 using Ingenico's On-Guard solution. First Data worked with Sysnet Global Solutions to ensure all facilities and processes met PCI P2PE guidelines
Fiserv among 'World's Most Admired Companies'
Fiserv was recognized as one of Fortune Magazine's 2019 "World's Most Admired Companies." Fiserv said it has received this reputation- and performance-based accolade for six consecutive years, which achievement underscores the company's commitment to excellence and purposeful innovation as a global leader in fintech.
NACHA named a best place to work
NACHA was named one of the Best Places to Work in Virginia in 2019. The annual list was created by Virginia Business and Best Companies Group. The statewide survey and awards program is designed to identify, recognize and honor the best places of employment in Virginia, benefiting the state's economy, workforce and businesses.
SurchX helps merchants pass fees to consumers
Technology company SurchX launched its fee recovery product for merchants operating in the United States. The interchange fee recovery platform's API uses sophisticated algorithms that enable retailers to securely pass merchants' fees for credit card transactions onto the customer, while staying compliant with 67 regulatory bodies in the United States, according to SurchX.
RESEARCH
Chargeback Gurus offers eGuide on Mastercard mandates
Chargeback Gurus released Mastercard Mandates, a new ebook with expert insights into Mastercard's new mandates regulating how ecommerce businesses and card-not-present (CNP) merchants must process and store transactions in the CNP environment.
Free to download at www.chargebackgurus.com, the ebook delivers exclusive, comprehensive guidance that gives merchants a game plan to deal with changes to transaction and chargeback processes being implemented by Mastercard in 2018.
eLEND: Is digital retailing promising too much?
An eLEND survey of auto dealerships found a key hurdle for digital retailing: standalone digital retailing tools or platforms quoting inaccurate and/or misleading payment information to consumers, which is creating skepticism with buyers and expensive rewrites and unwinds for dealers. According to the report, 87 percent of respondents agreed payment estimator tools commonly provide inaccurate or unrealistic payment expectations, hampering their ability to evolve.
Mercator predicts major U.S. payment trends
Mercator Advisory group released its annual Outlook for all of U.S. payments for 2019, following release in late 2018 of Outlooks for each of Mercator Advisory Group's Advisory Services. All can be downloaded without charge at www.mercatoradvisorygroup.com/Outlooks. According to Aaron McPherson, vice president of research operations at Mercator and the primary author of the report, 2019 will "build upon and realize the payment trends we identified in 2018: open application programming interfaces (open APIs), mobile devices, faster payments, and fraud and risk management."
PARTNERSHIPS
Castles Technology, Suzohapp join forces
Castles Technology, a manufacturer of payments hardware, and Suzohapp, a provider of cash management solutions, entered into a multiyear partnership agreement that includes co-development and delivery of next-generation cashless terminals within unique sales channels throughout the global unattended marketplace. They noted the goal is to provide PCI- and EMV-compliant cashless payment hardware solutions that lower overhead costs offer new revenue streams, and facilitate independence and flexibility for end users.
Kabbage powers pay-later financing for Alibaba
Financial services and technology provider Kabbage Inc. disclosed it now powers the Pay Later program offered to U.S. buyers on Alibaba.com, Alibaba Group's online platform for global business-to-business trade. Pay Later allows millions of U.S. small businesses on Alibaba.com to obtain up to $150,000 of financing for their orders. Pay Later improves cash flow and makes global commerce more accessible for small businesses, the partners noted.
TSYS, TruRating to offer smart customer insights
TruRating, which specializes in point-of-payment customer feedback solutions, partnered with global payments provider TSYS, to make TruRating available on TSYS's Genius Customer Engagement platform, via which merchants can select solutions to enhance business operations beyond payments. TruRating provides easy-to-understand insights via an online dashboard and mobile app; it will be the first application on the Genius platform related to customer feedback, the partners noted. TruRating also partnered with GK Software, a provider of software solutions to the retail, grocery and hospitality industries to bring more value to GK Software customers. TruRating's point-of-payment customer feedback software will integrate with GK's platform to enable retailers to ask each customer one question at checkout. Rotated with every transaction, the questions cover a range of elements relating to the in-store experience.
ACQUISITIONS
TNS acquires two
Transaction Network Services expanded into Brazil through the acquisition of mobile and Internet of Things (IoT) communications specialist Link Solutions Eireli. Gaining the family-owned business gives TNS two new offices in Brazil, 65 new employees and an extensive customer base of mPOS, transportation, security and tracking of customers that collectively use over 500,000 Link managed SIMs in the country, TNS said.
TNS also purchased Chicago-based market data, connectivity and hosting specialist R2G Services. TNS stated that with this acquisition the company is now a unique full-service managed infrastructure provider that can meet demanding needs of financial market participants through a single supplier relationship.
APPOINTMENTS
FIME taps Crouzet, Baroin
As part of an ongoing expansion, FIME confirmed the appointments of Arnaud Crouzet and Edouard Baroin. Arnaud will head up FIME's security and consultancy offerings, helping banks and merchants secure, automate and digitize payments while improving the buying experience. For the last eight years he has been in charge of payments strategy at Auchan Group, the world's 11th largest food retailer.
Edouard Baroin joins FIME to support banks, merchants and other payment ecosystem stakeholders to define and launch optimal solutions for their customers and their business models. He brings extensive consultancy experience to FIME, having led teams at Deloitte, Beobank and Eurogroup Consulting.
Holbrook joins Elepreneurs
Sharing Services Inc. appointed Clare Holbrook as chief marketing officer of its wholly owned subsidiary, Elepreneurs LLC. Holbrook brings more than 25 years' experience in the direct-selling industry to her new role, having worked and lived throughout the United States, United Kingdom and the European Union. She brings knowledge in creating custom marketing, messaging and branding strategies that target country-specific consumer audiences for a diversity of products and services in a variety of industries.

The Green Sheet Inc. is now a proud affiliate of Bankcard Life, a premier community that provides industry-leading training and resources for payment professionals. Click here for more information.
Notice to readers: These are archived articles. Contact names or information may be out of date. We regret any inconvenience.
Prev
Next