The Green Sheet Online Edition
December 24, 2018 • Issue 18:12:02
Inspiration
Blending old and new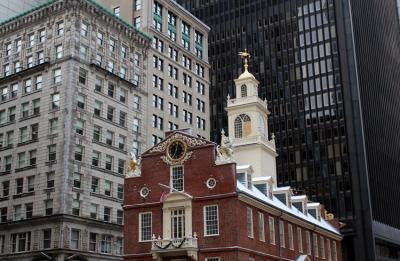 As we bid farewell to 2018 and greet another new year, I am reminded of the enduring appeal of starting anew. People have been heralding the start of each year in various forms for four millennia – or more.
The practice of creating resolutions for the coming year is thought to have originated among the ancient Babylonians, who made promises to earn the favor of gods so they could start off the year on the right foot. Their new year began, not in winter, but in springtime. It was Julius Caesar who designated the first day of January as the beginning of the year. January was named for Janus, the Roman god of beginnings, whose two faces allowed him to look back into the past and forward into the future.
A chance to regroup
Today, we may not be seeking favor from capricious gods, but as December's hectic and joyous holiday season gives way to January's crisp and cool dawn, no matter what happened in the past twelve months, good or bad, people in all walks of life are given a nudge to regroup, realign, reexamine and reboot their efforts as they embark on a new year. Those who have done well strive to do even better; those who have had rude awakenings endeavor to devise better strategies and implementation going forward.
If you're looking for guidance on goal setting, we've published numerous articles on the topic. Here are some examples:
A time to appreciate
Before re-envisioning what's possible, however, it makes sense to pause while the year-end holiday season is in full swing and appreciate the good things in our lives, both business and personal.
If you hit or exceeded all of your sales goals, did you thank those who helped you make that happen? If you fell short, have you appreciated those who have stood by you in difficult times?
We, at The Green Sheet, are thankful to be able to continue our decades-long tradition of educating and empowering the payments industry's feet on the street. It is our many loyal readers, steadfast advertising and media partners, and dedicated contributing writers who enable us to do this. The individuals we interact with throughout the year both empower and challenge us to do our best in the midst of an industry that is ever changing.
In the dynamic payments sphere, we all thrive by embracing the new while integrating it with older technology and approaches that remain effective. Like the ancient god Janus, we look both to the past and toward the future. May you have the best of each in 2019.

The Green Sheet Inc. is now a proud affiliate of Bankcard Life, a premier community that provides industry-leading training and resources for payment professionals. Click here for more information.
Notice to readers: These are archived articles. Contact names or information may be out of date. We regret any inconvenience.
Prev
Next