The Green Sheet Online Edition
December 24, 2018 • Issue 18:12:02
Industry Update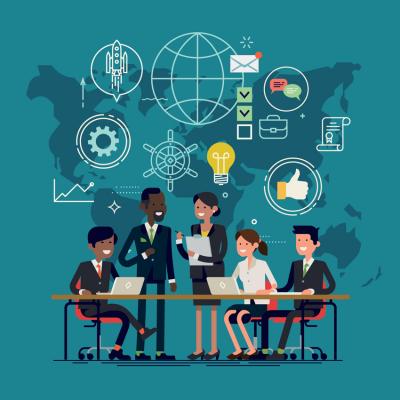 ANNOUNCEMENTS
Bluefin introduces stand-alone P2PE device management
Bluefin, a payment security provider specializing in PCI-validated point-to-point encryption (P2PE) solutions for processors, payment gateways and ISVs, launched its patented P2PE Manager as a 100 percent online, stand-alone P2PE device management, chain of custody and device attestation solution. The P2PE Manager is part of Bluefin's PCI P2PE solution package, allowing merchants and Bluefin partners to monitor the complete device lifecycle that includes key injection, shipping, device state, custodians, transactions and much more, Bluefin said.
FeaturedCustomers recognizes ClearSale as rising star
Fraud prevention and management firm ClearSale was named a Rising Star in the Fraud Prevention Software category for the Fall 2018 Customer Success Report published by FeaturedCustomers. The report is based on authenticated case studies, testimonials and reviews from across the web, telling a complete story of vendors in the fraud prevention software space through real customer experiences. Scores are determined by multiple factors, including number of total reviews, customer success content, social media presence and vendor momentum.
Future Digital Awards winners revealed
At its Future Digital Awards, Juniper Research honored companies at the forefront of new developments in payments, fraud prevention and retail. The awards are given to companies that Juniper believes have made significant progress in their sector during the previous year and are now poised to make considerable market impact in the future. The winner for Payment Innovation of the Year was Visa's B2B Connect.
NAB offers instant merchant boarding
Award-winning payment solutions provider North American Bancard Holdings launched a new, automated merchant boarding process. This advancement is a simplified way for resellers to provide a client-focused, strategic differentiator to their merchants that allows them to be ready for payment acceptance faster than ever before, NAB stated. The instant boarding process is evaluated in real time through queried compliance checks. Once an application is submitted, responses are generated in minutes, NAB added.
Voci Technologies launches advanced voice-based biometrics
Voci Technologies, a speech analytics platform provider, launched a solution designed to empower users to leverage voice biometric technology however they choose – from passive verification to active authentication. "The solution, which features an open application programming interface (API) for custom development, stands apart by making state-of-the art voice biometrics technology easy for companies to use, implement and integrate with their existing solutions," the company stated. 
RESEARCH
Cardtronics reveals cash still popular
In its 2018 Health of Cash Study, Cardtronics concluded that in a digital-first world, the importance of cash within the payments ecosystem remains strong, based on the many unique features of the tried-and-true greenback. In its fourth year, the study analyzed the results of a June 2018 online survey conducted by Edelman Intelligence, an independent research company, and found that in making in-person retail payments, U.S. consumers want to preserve the right to choose the payment method that best fits their situation and often choose cash.
Mobey Forum advises banks on virtual currencies
Mobey Forum, a global industry association empowering banks and other financial institutions to shape the future of digital financial services, published a report outlining the most important and influential developments across the virtual currencies industry. What Banks Need to Know About Virtual Currencies Right Now explores the key considerations for banks and financial institutions when taking the first steps on the road to creating their own strategic approach. The forum's Virtual Currencies Expert Group, co-chaired by Hans Henrik Hoffmeyer, co-founder of Coinify, and Peter Stephens, CIO at DrumG Technologies, was formed in 2017 to explore the strengths, weaknesses, opportunities and threats posed by virtual currencies to banks and financial institutions globally.
Travelex finds 24 percent of consumers refuse to go cashless
Travelex, a foreign exchange and money transfer specialist, released its study on attitudes about cash and other payment technologies, Titled Do we really want a cashless society?, the study looks at cash and cashless technology usage in four markets – the U.K., Australia, Brazil and South Africa – indicates that a cashless society may not be a realistic ambition: the survey revealed an "immovable" 24 percent of consumers will never abandon cash – no matter what technological advance or leap forward is available to them. They carry cash at all times, replenishing their wallets and purses regularly at ATMs.
PARTNERSHIPS
Kyriba expands with WorldFirst partnership
Kyriba, a provider of cloud treasury and financial management solutions reported that it added WorldFirst, the foreign exchange and international payments expert, as a new strategic partner to further empower financial executives. "Responding to client demand for a better international payments experience and to support a growing trend for global trade, Kyriba's partnership with WorldFirst will streamline payment processes, increase the speed and transparency of cross-border payments, and also reduce the transfer fees associated with international payments and FX transactions," Kyriba noted.
Mastercard, Microsoft aim to advance digital ID innovation
Mastercard and Microsoft Corp. formed a strategic collaboration to improve digital identity management. "Currently, verifying your identity online is still dependent on physical or digital proof managed by a central party, whether it's your passport number, your proof of address, driver's license, user credentials or other means," the partners said. This dependence can place a huge burden on individuals. Together, Mastercard and Microsoft aim to give people a secure, instant way to verify their digital identity with whomever they want, whenever they want.
myPOS, Bancontact partner for online payment acceptance
Payments enterprises myPOS and Bancontact Payconiq Co. joined forces for online payment acceptance. "All myPOS clients can now accept online payments made with Bancontact cards through myPOS online services such as PayButton, PayLink and myPOS Checkout," the partners stated. Bancontact is "the most popular electronic payments service in Belgium," responsible for processing electronic payments made through debit cards for goods purchased in shops, gas stations, vending machines and online," they added.
ACQUISITION
FICO acquires GoOn
Analytic software firm FICO acquired GoOn LLC, a credit risk management consulting firm based in Brazil. The terms were not disclosed, and the transaction is not expected to have a material impact on FICO's 2019 financial results. Founded in 2002, GoOn provides risk consulting for the entire consumer credit lifecycle and has customers in banking, retail, credit cards, student lending, insurance and real estate, FICO stated.
APPOINTMENTS
Patterson joins Womply
Womply, a provider of front-office software for small and midsize businesses, appointed Brad Paterson as its first chief operating officer. He will oversee all customer-facing business operations, including sales, marketing, growth, customer success, brand and external communications. Paterson has more than two decades of experience scaling customer-facing operations at large and small organizations. Most recently, he was a vice president at Intuit, where he led go-to-market operations for QuickBooks Online.
Maropost taps Schroeder
Maropost, a customer engagement technology provider, hired Sara Schroeder as its vice president of people. Schroeder brings over 15 years' experience in large, Fortune 25 and small, growth organizations, with a focus on fostering company cultures of engagement and excellence. Schroeder comes to Maropost from Signal, where she most recently served as the company's vice president, head of global human resources.

The Green Sheet Inc. is now a proud affiliate of Bankcard Life, a premier community that provides industry-leading training and resources for payment professionals. Click here for more information.
Notice to readers: These are archived articles. Contact names or information may be out of date. We regret any inconvenience.
Prev
Next