The Green Sheet Online Edition
September 10, 2018 • Issue 18:09:01
Inspiration
Pause to evaluate every presentation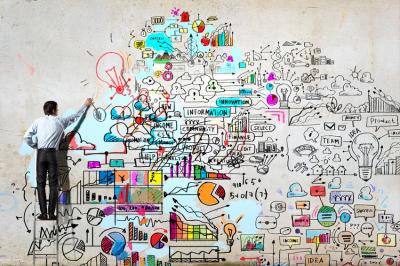 When scheduling in-person sales calls, how much time do you allow between appointments? Do you stack presentations back to back with only enough time to get from one location to another? If so, you may be striving for maximum results, but you could be doing yourself a disservice.
"Remember, the time after an appointment is just as important as the time before," Paul H. Green wrote in Good Selling!TM: The Basics. "And, if you didn't get the sale, the time after is even more important."
You can use time directly after each call to identify specifically what went well and areas you'd like to improve, compare and contrast what occurred during the call to what you intended, and reexamine your plan for your next call, making adjustments to your approach if necessary.
Having a short post-call checklist handy can help with your evaluation. It can ensure you'll remember issues of importance to you, as well as note new areas of particular interest or concern. You can do a more comprehensive evaluation later.
"You can use all your experiences, even the negative ones, to push you toward more sales," Green wrote. "If you didn't get the sale, don't be discouraged. Remember, for every 'no,' you're a bit closer to a 'yes'! … Analyze what transpired and try to define the moment when the rejection solidified in your prospect's mind."
Signs of rejection
If a rejection took you by surprise, here are several indications a merchant is leaning toward rejecting your offer. The prospect:
Avoids discussing budget
Provides only vague, evasive answers
Refuses to connect you with other decision-makers
Tries to end the conversation quickly
Is unwilling to commit to a follow-up date
It may not be possible to salvage a sale once a client shows signs that a rejection is coming. You may sense it's time to just wind the interaction up quickly and move on, or you might determine it's worth attempting to re-engage the merchant. If you go for re-engagement, the best way to sell is to "actually listen more and purposefully talk," Sales Hacker, a website resource for sales professionals, stated, further advising sales reps continue to:
Build rapport: People will buy from people they like. Genuinely show interest in how their day is going, talk about a common extracurricular pastime, or just crack a joke that lightens the mood. 
Ask thoughtful questions: Give the prospect ample opportunity to discuss their business, concerns, and needs. You'd be surprised what you can learn in between the lines.
Paint a happy ending: After listening, show them that their goals can be accomplished with your solution. Be the author of their story.
"At the end of each day, take the time to replay your day and find at least one thing you've learned that will make your selling efforts even better tomorrow," Green said. Remember, even on days when everything went just right, you can always learn something new.

The Green Sheet Inc. is now a proud affiliate of Bankcard Life, a premier community that provides industry-leading training and resources for payment professionals. Click here for more information.
Notice to readers: These are archived articles. Contact names or information may be out of date. We regret any inconvenience.
Prev
Next