The Green Sheet Online Edition
July 23, 2018 • Issue 18:07:02
News Briefs
Editor's Note: Following are excerpts from news stories recently posted under Breaking Industry News on our home page. For links to these and other full news stories, please visit www.greensheet.com/breakingnews.php?flag=previous_breaking_news.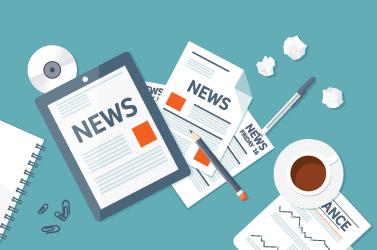 In July 2018, The Green Sheet Inc., in partnership with CCSalesPro, launched the Merchant Sales Podcast. James Shepherd, CEO at CCSalesPro, and The Green Sheet Senior Editor Patti Murphy are hosting the podcast. Weekly episodes will include interviews with industry veterans and subject-matter experts, insider reports on industry trends, and questions from the field.
June 30, 2018, was the effective deadline for merchants to implement TLS 1.2, according to the PCI Security Standards Council. The newer version of Transport Layer Security (TLS) is required for merchants with Internet-facing systems. The technology addresses flaws in previous security protocols, which include Secure Sockets Layer (SSL) and earlier iterations of TLS, the council stated. An April 2015 information supplement, titled Migrating from SSL and Early TLS, called SSL a 20-year-old technology, adding, "The time to migrate is now."
Survey data from the Federal Reserve Board and the Federal Reserve Bank of Cleveland, published June 28, 2018, shows significant growth in nonbank finance. Browsing to Borrow: "Mom & Pop" Small Business Perspectives on Online Lenders updates the Fed's 2015 study on alternative lending. The report shares perspectives from 42 small and midsize business owners who have up to $2 million in annual revenue and who recently shopped online for financing.
CipherTrace, a developer of blockchain security founded in 2015, released the CipherTrace 2018 Q2 Cryptocurrency Anti-Money Laundering Report on July 3, 2018. One key finding disclosed in the quarterly report: three times more cryptocurrency was stolen from exchanges in the first half of 2018 than in all of 2017. The report also explains why cyber extortionists, dark markets and ransomware perpetrators prefer bitcoin for their cryptocurrency payments, CipherTrace stated, adding that "these dirty funds all need to be 'laundered,' which results in a multibillion-dollar and growing cryptocurrency money laundering problem that is attracting the attention of regulators globally."
A survey of U.S. consumers found that technology has become increasingly integral to the shopping and dining experience, and missteps en route can lead to negative consequences. Of those polled by Boomtown, 46 percent felt more confident in brands that deliver advanced technologies consistently; 44 percent were prepared to visit such brands more frequently as a result.
Macy's Inc. revealed on July 2, 2018, that a security data breach might have affected shoppers on its ecommerce sites between April 26 and June 12, 2018. Blair Rosenberg, vice president, corporate communications at Macy's, said the event might have compromised "a small number of our customers at macys.com and bloomingdales.com." Rosenberg stated that Macy's has taken additional security measures and contacted potentially impacted customers. Security analysts criticized Macy's for failing to adequately protect consumer data and privacy, calling the company's remedial measures "too little, too late."

The Green Sheet Inc. is now a proud affiliate of Bankcard Life, a premier community that provides industry-leading training and resources for payment professionals. Click here for more information.
Notice to readers: These are archived articles. Contact names or information may be out of date. We regret any inconvenience.
Prev
Next