The Green Sheet Online Edition
January 22, 2018 • Issue 18:01:02
New Briefs
Editor's Note: Following are excerpts from news stories recently posted under Breaking Industry News on our home page. For links to these and other full news stories, please visit < www.greensheet.com/breakingnews.php?flag=previous_breaking_news.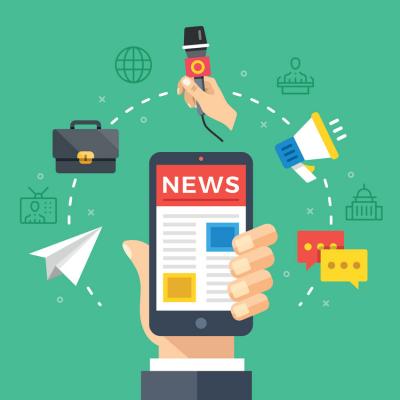 Shoppers, criminals converge on Super Saturday
Retailers braced for Super Saturday, the last full Saturday before Christmas Eve, which fell on Sun., Dec. 24, 2017. A survey, published Dec. 20, 2017, by The National Retail Federation found only 12 percent of shoppers considered themselves "done" with holiday spending at that time. Fifty-three percent of consumers polled said they planned to complete their shopping at brick-and-mortar stores, where they intended to purchase last-minute gifts and food items, NRF analysts stated.
The NRF expected record spending to continue through New Year's Eve. This included the upward trajectory of ecommerce spending, which totaled more than $58 million between Black Friday, Small Business Saturday and Cyber Monday in 2017. Early NRF analysis showed more than 64 million omnichannel consumers shopped across online and in-store channels, and approximately 51 million shopped exclusively in brick-and-mortar stores throughout the five-day period.
Class action against MCPS alleges misrepresented fees, contracts
A class action complaint filed Dec. 22, 2017, against Merchants' Choice Payment Solutions and Woodforest National Bank N.A., seeks damages for a large group of merchants, according to court documents. Plaintiffs have claimed the defendants fraudulently obtained contracts and overcharged for services.
Atlanta-based law firm Webb, Klase & Lemond LLC and Houston-based law firm Meade & Neese LLP are requesting rescissions for alleged fraudulently obtained contracts and refunds for improper fees. The case, Al's Pals Pet Care LLC et al. v. Woodforest National Bank N.A., is pending in the United States District Court for the Southern District of Texas. Numerous complaints against the defendants predate the August 2017 acquisition of Merchants' Choice by Paysafe Group PLC for $470 million, according to plaintiffs' counsel.
SWIFT begins 2018 with tough security measures
Jan. 1, 2018, was the deadline for members of the Society for Worldwide Interbank Financial Telecommunication to implement new, stricter security guidelines. The Belgium-based SWIFT network facilitates financial transaction flows, trade and commerce. Its financial messaging platform connects more than 11,000 banking and securities organizations across a global footprint.
As part of its commitment to continual process improvement, SWIFT introduced the Customer Security Programme (CSP) in March 2017, a cybersecurity initiative. Members were invited to share views on how to protect the SWIFT network and adjacent, connected environments from cyber fraud. CSP architecture is based on the SWIFT Customer Security Controls Framework, which includes 16 mandatory and 11 advisory security controls for SWIFT users. Mandatory controls establish a baseline for the SWIFT community. Advisory controls are based on good practice and could become mandatory at a later date.
UK outpaces US in mobile wallet usage
Mobile wallet usage is more widespread in the United Kingdom than in the United States, according to a study published Dec. 22, 2017, by Auriemma Consulting Group, a boutique management consulting firm with offices in New York and London. Auriemma researchers attribute the disparity to the U.K.'s broader adoption of near field communication technology, which has enabled tapping at the POS to become a mainstay for U.K. merchants.
Jaclyn Holmes, Director of Payment Insights at Auriemma noted U.K. consumers have been tapping at the POS since 2007. "Their increased comfort with this technology, in the decade since its inception, makes payment behavior at the point of sale less of a barrier for mobile pay adoption," she stated. "If anything, paying with a tap has become more natural for this population than their US counterparts, who only recently began the move from swipe to dip."
Electronic Payments recognized for entrepreneurship
The results of a comprehensive analysis of private companies across America are in. Entrepreneur magazine released its Entrepreneur360 List, which honors 360 small businesses based on four pillars of entrepreneurship: impact, innovation, growth and leadership.
Among an elite group of payment companies selected, Calverton, N.Y.-based Electronic Payments placed 106 in the rankings. "There is no other industry that is growing as rapidly as financial technology, and the disruptions and shifts that we're seeing have provided unprecedented opportunity to drive innovation in the payments space," said Michael Nardy, Electronic Payments founder and CEO.
"This recognition validates our commitment to empowering small businesses with relevant, competitive, state-of-the-art payment technologies," he added. "We're honored to be a part of this prestigious group of companies who share the same philosophies and strive for excellence across all aspects of business."
MoneyGram, Ant Financial to cooperate, not merge
Citing lack of federal approval for a proposed merger between global money-transfer services provider MoneyGram International Inc. and fintech giant Ant Financial Services Group, the two companies revealed they have terminated their amended merger agreement, a $1.2 billion deal that would have resulted in Ant Financial acquiring all outstanding shares of MoneyGram for $18 per share in cash. The companies will instead work together on strategic initiatives to expand their remittance and digital payment services internationally.
MoneyGram is headquartered in Dallas; Ant Financial is based in Hangzhou, China. The merger, proposed April 16, 2017, did not receive the requisite approval of the Committee on Foreign Investment in the United States. MoneyGram stock dipped about 9 percent Jan. 2, 2018, after the termination was announced. Ant will pay a $30 million termination fee for the breakup of the deal.
Forever 21 investigation finds malware, unencrypted data
Security analysts criticized Forever 21 Inc. for failing to protect cardholder data from hackers. On Nov. 14, 2017, the retailer disclosed its POS systems had been compromised, but it attempted to downplay the damages. Forensic investigators found anomalous activities had occurred between April and November 2017, but company representatives said it has been using encryption and tokenization since 2015, so a full-scale attack was unlikely to have occurred.
"Encryption only protects data when it's implemented correctly," stated Marc Punzirudu, Director of Security Consulting Services at ControlScan Inc., a managed security and compliance solutions company. "While we don't know what caused the breach at this stage, Forever 21's public statement indicates that encryption was in place but not functioning in all cases, which tells me it wasn't properly and consistently implemented across the organization's chain of stores."
Court lifts surcharge ban for handful of merchants
A U.S. appeals court upheld most of a 2017 lower court ruling that called into question a decades-old California ban on surcharging customers paying by credit card. But the move applies only to five businesses that challenged the law's constitutionality.
In a decision handed down on Jan. 3, 2018, a panel of judges for the Ninth Circuit U.S. Court of Appeals, in San Francisco, ruled that a 1985 California law banning credit card surcharges violates the First Amendment of the U.S. Constitution by restricting commercial free speech. In doing so, the appeals court partially affirmed a district court ruling declaring the California statute "unconstitutional," but it stopped short of permanently enjoining enforcement of the law, as the lower court had ruled.
The California Civil Code prohibits retailers from imposing surcharges on customers who pay with credit cards, although it permits discounts for payments made by cash or checks. The state attorney general's office defended the law by arguing it regulated economic conduct, not speech. The state also argued the law was needed to "promote the effective operation of the free market and protect consumers from deceptive practices."
DOJ guidelines threaten legal cannabis trade
A Jan. 4, 2018, memo by U.S. Attorney General Jeff Sessions gives law enforcement the right to prosecute marijuana-related activities, even in states that have legalized these practices. Sessions stated that marijuana cultivation, distribution, possession and use have always been illegal, despite the previous presidential administration's policy against prioritizing prosecution of several types of cannabis-related activities in states that have legalized it.
"It is the mission of the Department of Justice to enforce the laws of the United States, and the previous issuance of guidance undermines the rule of law and the ability of our local, state, tribal, and federal law enforcement partners to carry out this mission," Sessions wrote. "Therefore, today's memo on federal marijuana enforcement simply directs all U.S. Attorneys to use previously established prosecutorial principals that provide them all the necessary tools to disrupt criminal organizations, tackle the growing drug crisis, and thwart violent crime across our country."
The DOJ said the new guidelines rescind those outlined in the Cole Memo, a 2013 DOJ memo to all United States Attorneys originally drafted by former U.S. Attorney General James M. Cole, and revert to the Controlled Substances Act of 1970. DOJ representatives called Sessions' guidance a "return to the rule of law," intended to "reduce violent crime, stem the drug crisis and dismantle criminal gangs."

The Green Sheet Inc. is now a proud affiliate of Bankcard Life, a premier community that provides industry-leading training and resources for payment professionals. Click here for more information.
Notice to readers: These are archived articles. Contact names or information may be out of date. We regret any inconvenience.
Prev
Next