The Green Sheet Online Edition
September 11, 2023 • Issue 23:09:01
News Briefs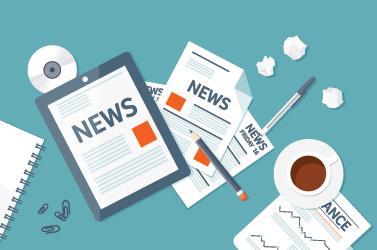 PayPal is venturing into cryptocurrencies with its first stablecoin, PayPal USD, in partnership with Paxos. This stablecoin will be fully backed by U.S. dollar deposits and short-term U.S. Treasury securities. However, regulatory hurdles are expected, as U.S. regulators remain skeptical about cryptocurrencies. Following the announcement, the Federal Reserve required state banks to seek permission before involving in stablecoins.
Moreover, Paxos is under investigation by the SEC and the New York Department of Financial Services over its relationship with Binance, accused of operating as an unregistered securities exchange. Meanwhile, Congress is considering the Clarity for Payment Stablecoins Act of 2023, which aims to specify that stablecoins are not securities and calls for bank-like regulation of nonbank issuers of stablecoins.
The Altair 2023 Global Digital Twin Industry Report revealed that digital twin technology is trending in the banking, financial services and insurance (BFSI) sector. The report, based on a survey of 2,000 professionals across 10 countries, found that 71 percent of firms in the BFSI sector already use digital twin technology for operational efficiencies, behavioral modeling and predictive analytics.
This technology, which involves creating digital models of physical objects for testing, is crucial for addressing challenges such as increased regulatory demands, sophisticated criminal activity and heightened consumer expectations. An ebook by NVIDIA also highlighted the importance of digital twins as virtual replicas of assets, processes and environments; it also outlined a five-step approach for companies to get started with digital twins.
A report from Moody's Investors Service suggests that FedNow poses minimal threat to major card networks like Mastercard and Visa. Despite enabling financial institutions to offer real-time payment products that compete with legacy debit products, its impact on card networks will depend on broad consumer adoption, which remains uncertain, Moody's found. Mastercard and Visa have established leadership positions, providing value-added services such as global acceptance, dispute resolution and enhanced security that are hard to replicate.
Although FedNow offers lower transaction costs and immediate availability of funds, merchants are expected to enable it as an additional payment option rather than a replacement. While real-time payment networks like PIX in Brazil and UPI in India have seen significant growth, adoption has been mixed globally.
Adyen's share prices plummeted due to challenges including overstated valuations, economic headwinds, and failure to assess U.S. consumer preferences and regulatory trends. Allen Kopelman, CEO of Nationwide Payment Systems, noted that European companies like Adyen, Checkout, and dLocal are unprepared for the U.S. market.
Meanwhile, dLocal's shares surged over 30 percent when it beat earnings estimates after appointing former Mercado Libre CFO Pedro Arnt as its new co-CEO. Financial analysts expressed concern over Adyen's performance, as it missed its 25 percent growth target, posting a 10 percent drop in EBITDA compared to the previous year. Adyen CEO Pieter van der Does described the U.S. market as highly competitive, with rivals aggressively cutting prices, but confirmed that Adyen has not lost any enterprise clients by refusing to engage in price wars.
MPC23, formerly the Mobile Payments Conference, was a holistic digital commerce event covering topics from banking to security. It featured new elements like a live podcast and digital business cards. Workshops by BalancedTrust and Chargebacks911 explored evolving bank relationships and chargeback management. Advantix CEO Natasha Royer Coons highlighted the challenges faced by digital commerce stakeholders and technology channel partners.
Amadis' Bohdan Myroniw and Wellesley Hills Financial's OB Rawls discussed the digital commerce landscape and evolution. The Green Sheet's Dale Laszig presented a Super App award to OV Loop CEO Will Graylin, recognizing his vision for a unified commerce experience. Also at the forefront of industry conversations at the show were FedNow, mobile wallets, and generative AI.

This article contains excerpts from news stories recently posted under Breaking Industry News on our homepage. For links to these and other full news stories, please visit www.greensheet.com/breakingnews.php.
The Green Sheet Inc. is now a proud affiliate of Bankcard Life, a premier community that provides industry-leading training and resources for payment professionals. Click here for more information.
Notice to readers: These are archived articles. Contact names or information may be out of date. We regret any inconvenience.
Prev
Next