The Green Sheet Online Edition
March 28, 2022 • Issue 22:03:02
The very point of sale: BNPL: No time like now
By Dale S. Laszig
DSL Direct LLC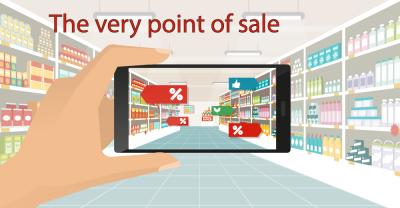 Years ago, a blue Schwinn bike rolled out of a stockroom, and my brother rode away, triumphant that, at last, he'd paid for the bike in full. Buy now, pay later (BNPL) has been compared to layaway, but the customer experience is completely different. If my brother had paid by BNPL instead of by layaway, the bike would have been his at checkout, with no wait time or extra fees.
Layaway was once a popular alternative to revolving store credit, loans, cash advances and installment plans. Millions of baby boomers still recall how good it felt to make that last payment and walk away with an earned reward. But everything about the layaway model, from its tedious contracts to its onsite weekly or monthly visits, makes it seem like yesterday's POS.
On-demand economy
In today's world of real-time payments, instant customer onboarding and order-ahead espresso, we want to get our stuff now and pay for it later. Later has often meant 30 days away when a credit card payment or subscription service fee is due. BNPL changes the game, with payment times from 30 to 90 days, along with a tantalizing array of choices that pop up just when you're about to buy something. As an upsell, BNPL is about as smooth as you can get, as smooth as saying, Would you like fries with that?
BNPL, the next iteration of the credit journey, reflects our changing mood in so many ways. Unlike the 10 pages of fine print in my brother's layaway agreement, BNPL is not a one-size-fits-all contract with uniform terms. It's an agile solution, personalized for each customer, that helps merchants get paid sooner, financial analysts have noted.
Consumer, merchant benefits
An Accenture study titled The Economic Impact of Buy Now, Pay Later in the U.S., commissioned by BNPL provider Afterpay and published in September 2021, found growing U.S. demand for BNPL, citing "consumption smoothing," budgeting support, access to online store directories and an alternative to traditional credit as key consumer benefits.
Accenture researchers noted that U.S. BNPL adoption has grown by more than 300 percent since 2018, with 45 million active users in 2021 spending over $20.8 billion annually. "This is equivalent to 2.4 percent of US online retail and 12 percent of US online fashion retail," researchers wrote. "It is estimated that BNPL users in the US will gain $1.6 billion in surplus value from using BNPL services in 2021."
BNPL's dynamic, shape-shifting nature can take people by surprise. I initially viewed BNPL as a vehicle for high-ticket purchases, then heard about the Door Dash and Afterpay partnership that enables Australian consumers to pay for their DoorDash orders and DashPass subscriptions in four installments. Afterpay is now a checkout option on the DoorDash app, and customers who sign up for Afterpay can receive a free three-month subscription to DashPass.
Share the BNPL love
I'm researching leading-edge BNPL solutions for an upcoming panel discussion to be held April 7, 2022, during the annual Northeast Acquirers Association conference in Philadelphia. Slated panelists and their areas of focus include:
Anytime, anywhere: Eric Lookhoff, CEO and board member at QuickFee, will discuss how BNPL and other finance offerings help merchants get paid anytime and anywhere while providing more payment options at checkout and helping boost conversion and approval ratings.

Consolidated options: Ashley Korody, vice president, business development, ChargeAfter, will underscore BNPL's abundant choices for consumers. "One of the hot buttons is consolidation – there are so many options out there," she said.

Improved cash flow: Silvana Hernandez, senior vice president, digital payments, Mastercard, will highlight Mastercard's new Mastercard Installment solution, a cost-effective alternative to personal lines of credit and non-bank lenders that entrepreneurs can use to finance their operations.

Fast approvals: T.T. Gambrell, sales director, PAX Technology, will share insights on commercial-grade technology and hardware, with responsive screens and high-speed processing that facilitate fast response times and a seamless customer experience.
This discussion will be geared to help payment professionals navigate available options and create a best-in-class BNPL experience.

Dale S. Laszig, senior staff writer at The Green Sheet and managing director at DSL Direct LLC, is a payments industry journalist and content strategist. Connect via email dale@dsldirectllc.com, LinkedIn www.linkedin.com/in/dalelaszig/ and Twitter @DSLdirect.
The Green Sheet Inc. is now a proud affiliate of Bankcard Life, a premier community that provides industry-leading training and resources for payment professionals. Click here for more information.
Notice to readers: These are archived articles. Contact names or information may be out of date. We regret any inconvenience.
Prev
Next