The Green Sheet Online Edition
March 28, 2022 • Issue 22:03:02
Industry Update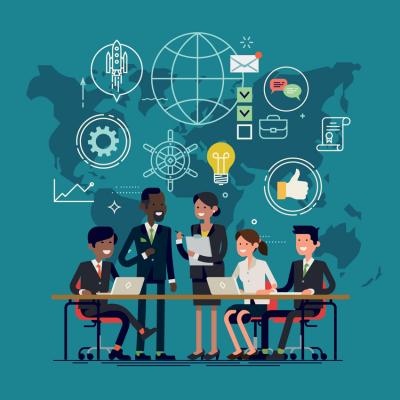 ANNOUNCEMENTS
B2B Vault podcast returns for 2022
B2B Vault, a podcast series produced by Nationwide Payments Systems, is back by popular demand in 2022, with essential tools and support to help business owners win and retain customers, according to Allen Kopelman, a serial entrepreneur with deep roots in the payments industry. In a casual, down-to-earth format, Kopelman brings 20 years of merchant services experience to the show, sharing insights, knowledge and important updates on the payments industry, entrepreneurship and fintech trends.
Fast Company recognizes Relay Payments
Relay Payments is on Fast Company's 2022 list of the World's Most Innovative Companies and ranked sixth in the finance category of most innovative companies. The list honors businesses making the biggest impact on their industries and culture as a whole. "Today's award validates the hard work, explosive growth and success of Relay in our mission to redefine payments in the transportation industry," said Ryan Droege, Relay Payments co-founder and CEO. "We are committed to over delivering in an underserved market."
MPC puts card brands on notice
In a letter to the House Financial Services Committee, the Merchants Payments Coalition called on Congress to investigate Visa and Mastercard's anti-competitive dominance over the U.S. credit and debit card markets. "The two giant card networks and their partner mega-banks routinely use their market power to stifle competition and charge merchants the highest swipe fees in the industrialized world," MPC said. "MPC requests that the committee immediately investigate how Visa and Mastercard are allowed to double down on the pain they inflict on Main Street when everyone else is working to tackle inflation."
VizyPay ranks high on Inc. 5000 Regionals
VizyPay reported it is No. 26 on Inc. magazine's third annual Inc. 5000 Regionals: Midwest list, the prestigious ranking of the fastest-growing private companies based in Iowa, Illinois, Indiana, Kansas, Michigan, Minnesota, Missouri, North Dakota, Nebraska, Ohio, South Dakota, and Wisconsin. Born of the annual Inc. 5000 franchise, this regional list represents a unique look at the most successful companies within the Midwest region economy's dynamic, independent small businesses.
RESEARCH
Axway survey finds open banking receptivity
In a global consumer survey, Axway found that almost 60 percent of respondents favor allowing companies to access their personal data if it means a better user experience. Researchers also noted people's desire for convenience: 73 percent of respondents use their Facebook or Google account to log into other apps to avoid creating new logins. Axway also noted that principles of data openness resonate with respondents: 84 percent agreed they should have control of their financial data, and banks shouldn't prevent movement of money between other financial services.
NCR the world's largest POS software provider
NCR Corp. leads the global POS software market in the retail and hospitality industry as the number one supplier, according to research and consulting firm RBR's annual report. NCR has topped the list of over 100 suppliers for five consecutive years and one in six POS installations worldwide is from NCR, according to researchers. Additionally, the report revealed that NCR has the largest market share in new POS software deployments.
NRF forecasts solid retail sales growth
The National Retail Federation's recently released annual forecast anticipates retail sales will grow between 6 and 8 percent to between $4.86 trillion and $4.95 trillion in 2022. The numbers exclude automobile dealers, gasoline stations and restaurants. Non-store and online sales year-over-year, which are included in the total figure, are expected to grow between 11 and 13 percent to a range of $1.17 trillion to $1.19 trillion as consumers continue to utilize ecommerce.
PARTNERSHIPS
Bluestar, Mobilis sign distribution agreement
Backed by its successful partnership with Bluestar Europe, Mobilis reaffirmed its channel strategy by signing a distribution agreement with BlueStar, a distributor of Auto ID throughout the United States, Canada and Latin America. "The distribution model has enabled Mobilis to thrive in EMEA," stated Benoit Jeanneau, CEO of Mobilis Group. "We are looking to replicate this success in the Americas through our exclusive distribution agreement with Bluestar."
Chargebacks911, Microsoft collaborate
Chargebacks911, a post transaction fraud platform, is working with Microsoft to launch a new fraud protection solution for financial institutions designed to identify and combat fraud with the use of integrated data and adaptive artificial intelligence technology. By combining Chargebacks911's dispute and chargeback technology with Microsoft Dynamics 365 Fraud Protection, financial institutions get a complete package covering both pre-authorization and post-transaction friendly fraud protection, the partners stated.
Fareway, Blackhawk, PayPal, Venmo team up
PayPal and Venmo are now accepted forms of payment at Midwest grocer Fareway's 129 store locations. Fareway and Blackhawk Network are working with PayPal and Venmo to bring in-store digital payments to Fareway, where customers can pay using PayPal or Venmo QR codes at checkout. PayPal customers will be able to pay using stored debit or credit cards, bank accounts, PayPal balance, or PayPal Credit. Venmo customers can pay using their stored debit or credit cards, bank account, Venmo balance or Venmo Credit Card for eligible customers.
Worldline, in3 partner on free BNPL
In partnership with Worldline, in3, a Dutch buy-now-pay-later (BNPL) fintech, launched free BNPL services for consumers. It also secured an $11.1 million funding round from Finch Capital. Working with payments partners, in3 enables consumers to pay for purchases in three installments at zero costs: no interest or transaction costs and without credit registration, in3 stated. Working with Worldline, in3 will provide a technology stack that will allow online and offline merchants who are part of the Worldline network to offer BNPL payment services to customers without additional integrations.
ACQUISITIONS
Newfold Digital to acquire Deluxe Australia web hosting
Newfold Digital entered into an agreement with Deluxe to acquire Deluxe's Australia web hosting business. The transaction is expected to close in the second quarter of 2022. The Deluxe Australia web hosting business serves as a trusted hosting provider to more than 50,000 small business customers and hosts 250,000 websites, Deluxe stated, adding that the acquisition will enable the acquired customers to benefit from Newfold Digital's industry-leading brands, products and customer support.
Invictus Growth Partners acquires Revation
Revation Systems,which developed a secure messaging and cloud contact center platform that powers digital customer service and contact center solutions in the United States, closed a majority investment from Invictus Growth Partners. Revation's LinkLive product provides an innovative engagement platform for secure interactions, the company stated, adding that a growth capital investment will accelerate Revation's vision for LinkLive and further automate secured customer engagement while lowering customers' operating costs.
APPOINTMENTS
Equity Payment promotes Tami Bream
Tami Bream, formerly vice president and chief operating officer at Equity Payment, is now the company's president. She will also retain the title of COO. Bream worked in finance and human resources before joining the company in 2006. She also served as executive director for Angel Flight East, which coordinated free air travel for families needing financial and medical assistance. Bream is also one of fewer than 10 certified payment professionals in South Carolina, Equity stated.
Jordan Hirschfield signs on with Mercator
Mercator Advisory Group appointed Jordan Hirschfield to its research team as a director of research. Hirschfield has spent more than 20 years developing and implementing extensive customer research, insights and analytics programs for organizations ranging from startups to Fortune 500 companies in a variety of industries. Most recently, he was director of customer insights at GSMA. He also worked in research and analysis at ADP and UPS and was an associate producer of financial news programs at CNN.
Carlos Siewczynski joins ATMIA board
Carlos Siewczynski, executive vice president of business development at Coinsource, joined ATMIA's board of directors. Siewczynski has decades of experience in an array of industries and sectors, including digital payments, financial software, self-service, ATMs, smart safes, gaming, retail and financial services, and payment processing. On average, ATMIA noted, his growth strategies have led to market growth of around 20 percent annually.
Melio taps Guy Zipori
Melio appointed Guy Zipori as its new vice president of research and development. Zipori is a serial entrepreneur with over a decade of experience building and selling successful tech startups. Most recently, he was co-founder and CEO of Skyline AI, an artificial intelligence investment manager for commercial real estate, which was acquired by JLL in 2021. Prior to Skyline AI, Zipori co-founded and was the CEO of StreamRail, which was acquired by ironSource in 2016, and was chief technology officer of Visionize.

The Green Sheet Inc. is now a proud affiliate of Bankcard Life, a premier community that provides industry-leading training and resources for payment professionals. Click here for more information.
Notice to readers: These are archived articles. Contact names or information may be out of date. We regret any inconvenience.
Prev
Next