The Green Sheet Online Edition
March 14, 2022 • Issue 22:03:01
How to source employees for your SMB
By Elie Y. Katz
National Retail Solutions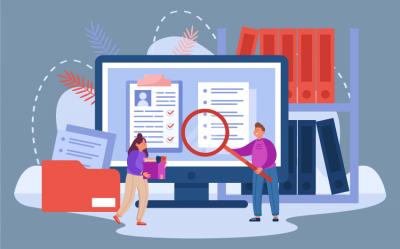 Before opening, the owner of a new small to midsize business (SMB) must devote time and resources to identifying, hiring and training employees who are best suited for the positions available. Advertising, creating help-wanted notices, putting job postings online, and interviewing potential workers are all part of this process.
Business owners must never lose sight of the importance of the skills and dispositions of their employees in achieving success. A pleasant demeanor and focus on customer service are critical to the success of employees who have been properly chosen and trained. Customers are more likely to stick around if they know they're being taken care of with a smile. In contrast, customers are put off by sales teams who do as little as possible. This can lead them to leave without purchasing anything, as well as spread the word about their bad experience.
Outreach
If you want the greatest applicants, you'll need to do more than post a Help Wanted sign on your door. LinkedIn, Indeed and ZipRecruiter are just a few of the employment-focused websites where a small business owner may effectively advertise.
When putting up help-wanted posters, go to a few different locations to get the message out there. And consider going to high schools or college fairs where you can easily advertise to students. Many students are eager to work; they will also bring a fresh perspective to your company. No matter how you choose to reach out, include a precise, thorough explanation of the job's scope, tasks involved and required experience. SMB employees are typically in charge of many aspects of the company, so seek workers who can handle a variety of tasks. Then invite only the most promising applicants for an interview.
Recruitment
Before the interviews, prepare a list of questions to ask. And when interviewing, maintain a clear vision of what you're looking for in a candidate and verify whether they have the right qualifications for the job. Thus, when a new employee joins your team, there will be no misunderstandings since you and the new employee will be on the same page. Also, clearly communicate your expectations. And explain the perks you offer; appealing perks can enhance your retention rate.
You may want to establish a three-month trial period to see if new employees and your company are a suitable fit. At any time, you can dismiss an employee for any reason, including poor performance, if you so choose.
The only task there is left to do after you've recruited a new employee and made sure everything is in order is to provide guidelines on how employees can do their best work. If you're opening a new business, starting the search for new staff before you open means you'll have more time to teach them when you launch.
Training
Since everyone learns at a different pace, some employees may be able to quickly adjust to their new positions than others. The more experienced members of your company should assist those with less experience. Consider assigning a less experienced employee to observe a more seasoned employee.
Be patient with new recruits since learning is a lifetime process. It's crucial to make it apparent that you want them to succeed and that they are an integral member of the team. Employees will work to the best of their abilities when motivated by a sense of purpose and a desire to contribute to the company's success.
Finally, set aside time to create training manuals and videos. Putting in maximum effort in the recruitment and training processes will result in a wonderful team in which you can have confidence. This will reduce stress and sleepless nights while increasing revenue.
You might wonder how you can afford to hire extra employees. If cash flow is holding you back from obtaining top-quality staff, consider a cash advance. A cash advance can be much faster and less complicated to obtain than a conventional bank loan, and going through the process can help ensure that you have the best team helping to run your business.

Elie Y. Katz is founder, president and CEO at National Retail Solutions, nrsplus . Contact him by phone at 201-715-5179 or by email at ekatz@nrsplus.com.
The Green Sheet Inc. is now a proud affiliate of Bankcard Life, a premier community that provides industry-leading training and resources for payment professionals. Click here for more information.
Notice to readers: These are archived articles. Contact names or information may be out of date. We regret any inconvenience.
Prev
Next