The Green Sheet Online Edition
February 14, 2022 • Issue 22:02:01
Industry Update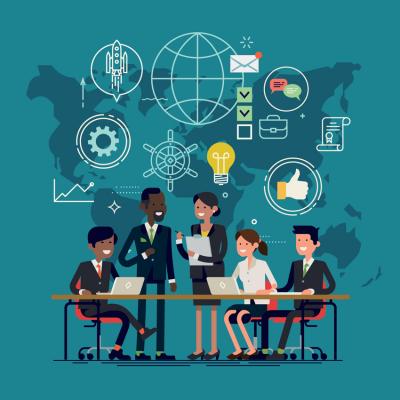 ANNOUNCEMENTS
APEXX Global enters U.S. market
APEXX Global, a payments platform and buy now, pay later (BNPL) provider, introduced its payments orchestration and processing platform to the U.S. marketplace. The company said that as the BNPL market heats up in the United States, it is focused on helping payment services providers meet growing demand, and it expects to be processing about $20 billion with big ecommerce brands by the end of 2021. APEXX noted it is a staple in European markets, with over 120 integrated partners and multiple enterprise clients, while saving users across more than 70 countries an average of 15 percent on processing.
ATMIA celebrates 25th anniversary
ATMIA launched its 25th anniversary year logo to help commemorate a quarter century of service to the ATM industry. Founded in a two-room office in Louisville, Ky., the not-for-profit association now represents over 650 companies in 70 countries from all sectors of the ATM, cash and payments sectors. ATMIA launched its anniversary celebrations at its annual U.S. conference Feb. 8 to 10, 2022 in Orlando, Fla. Founding Director Tom Harper, now CEO of Networld Media Group, credited ATMIA CEO Mike Lee for leading the association "into the world's major markets with amazing skill and diplomacy."
Nacha among Best Places to Work in Virginia
Nacha was named one of the Best Places to Work in Virginia for a fourth consecutive year by Virginia Business Magazine and Best Companies Group. The statewide survey and awards program identifies, recognizes and honors the best places of employment in Virginia, benefiting its economy, workforce and businesses, Nacha stated. The 2022 Best Places to Work in Virginia list is made up of 100 companies and organizations.
To be considered for participation, organizations needed to be in operation for at least one year, have at least 15 employees working in Virginia and have a facility in the commonwealth.
TSG heralds 2022 top payment gateways
The Strawhecker Group recognized several payment gateways for exceptional performance across key areas critical to a successful payment platform. "As a cashless future approaches, we are excited to honor the gateways making this possible," said Mike Strawhecker, president of TSG. TSG's Gateway Enterprise Metrics platform sends real transactions and pings from over 20 global locations 24/7/365 to monitor gateway performance. A list of winners and runners up in categories of best performing, fastest transactions, highest authorization rate, lowest gateway minute outage (North America), and lowest gateway minute outage (global) can be found here: bit.ly/3okmM7O.
RESEARCH
Holiday gift card sales may boost Q1 retail sales
Holiday gift card sales could boost retail sales in the first quarter of 2022, according to new research from Blackhawk Network. The findings, based on consumer research and Blackhawk's U.S. sales data, found a double-digit increase in gift card sales during the 2021 holiday season, with most surveyed consumers planning to use their gift cards between January and March. Eighty-two percent of surveyed consumers reported they plan to use their holiday gift cards in the first half of the year. With 47 percent of respondents planning to spend more than the value of their gift card, that is good news for U.S. retailers. Of those planning to spend more, 41 percent of surveyed consumers said they anticipate spending at least $50 more than the amount they were given.
Icon finds request to pay challenges direct debit
An Icon Solutions report titled Demystifying Request to Pay: An Industry Perspective revealed a survey of 50 senior global banking executives indicates request to pay is widely expected to challenge established payment methods, with 87 percent of respondents viewing it as a good alternative to direct debits and 71 percent expecting it will reduce merchant's dependency on payment cards. Yet 67 percent identified bank readiness as the main barrier impacting adoption of request to pay services, with the limitations of existing technology and a lack of clear strategy seen as key inhibiting factors. In allowing payees to initiate requests for payments within a secure messaging channel, request to pay enables flexible ways to move money between people, organizations and businesses, Icon stated.
RBR: Multifunction ADTs gaining ground
According to RBR, deployers are replacing ATMs with multifunction automated deposit terminals (ADTs) due to a range of factors. These include cost-cutting, instant account crediting, transaction data collection and a better experience for customers. RBR's recent report, Deposit Automation and Recycling 2022, revealed that the number of ADTs worldwide grew by 1 percent in 2021, reaching 1.6 million. The growth is being driven by recyclers, which now account for 65 percent of all automated deposit terminals. While the total number of ATMs installed worldwide continues to fall in response to increasing reliance on cashless payment methods, the number of ADTs is forecast to grow by 8 percent to 1.7 million by 2026, as deployers replace single-function cash dispensers with multi-function ADTs, RBR noted.
PARTNERSHIPS
Cardlytics, Payfare launch rewards program
Payfare Inc., a fintech powering instant payout and digital banking solutions for gig workers, launched a new rewards program powered by Cardlytics. Payfare cardholders can now earn cash back when they shop thousands of local and national brands, Payfare stated. Marco Margiotta, CEO of Payfare, added, "Our partnership with Cardlytics will enable gig workers to earn even more, with relevant cash back rewards on the things they need and regularly spend money on to be successful entrepreneurs." This integration furthers Payfare's mission to support the global gig workforce, the company added.
Factor4, Maverick team up on gift cards
Factor4 LLC, a provider of gift card and loyalty solutions, partnered with financial technology company Maverick Payments to enable ISOs and agents to provide merchants with an omnichannel gift card solution that is fully connected to Maverick's payment processing. It allows merchants to sell gift cards directly from their Shopify and WooCommerce stores, the partners stated. Ben Greifer, COO of Maverick, stated, "The expertise, customer service and cutting edge technology that Factor4 offers clients combined with the lightning-fast onboarding of the Maverick Dashboard is a huge win for sales agents."
Transcard, Paya partner on accounts payable
Payment solutions provider Transcard partnered with Paya, an integrated payments and commerce solution provider. Through the integration of Transcard's technology and banking infrastructure, Paya will expand its B2B commerce solution suite with a best-in-class, fully integrated accounts payable module and supplier network, the partners noted. Paya's customers will be able to seamlessly send payments, with rich data, to their suppliers via ACH and virtual card, which will reduce the back-office burden of paper checks, the stated, adding that integrated AR and AP solutions will be offered through a single API and single portal, enabling businesses to interact with customers and vendors in a simplified and efficient manner.
ACQUISITIONS
Celero acquires OMEGA
Celero Commerce, a nonbank payment processor, acquired electronic transactions processor OMEGA Technology. With the addition of OMEGA, Celero stated, it will serve over 50,000 merchants processing approximately $20 billion in annual card volume. Founded in 2003, OMEGA provides electronic payments solutions, business analytics and software solutions for small businesses and financial institutions nationwide. The acquisition of OMEGA follows Celero's Dec. 15 acquisition of Everest Payment Solutions and is the company's eighth acquisition since its launch in 2018.
ClearSale gains Beta Learning, ChargebackOps
Ecommerce fraud protection company ClearSale acquired software company Beta Learning Consultoria e Desenvolvimento de Software LTDA for an initial investment of R$ 40.1million (Brazilian real), or approximately USD $7 million, and two more installments of approximately USD $2.25 million, contingent and variable based on the company's performance in the next 24 months. ClearSales stated the acquisition accelerates its research and development resources and drives growth objectives since launching its IPO last July. The purchase also helps maintain focus on combining forward-thinking products with the ClearSales team of fraud analysts to provide unmatched protection for online merchants, the company added.
ClearSale also expanded by acquiring enterprise chargeback management service provider ChargebackOps, which was originally responsible for Visa's chargeback management services provided by CyberSource. Dwindling investment in the group led the core team to create their own offering in 2015, which provides a collaborative approach to chargeback management. ChargebackOps serves a roster of enterprise clients, including Columbia Sportswear, Chico's and Tractor Supply Co.
NCR completes LibertyX purchase
Enterprise technology provider NCR Corp. completed its acquisition of LibertyX, a cryptocurrency software provider. LibertyX is expected to accelerate NCR's ability to rapidly deliver a complete digital currency solution, including the ability to buy and sell cryptocurrency, conduct cross-border remittance, and accept digital currency payments across digital and physical channels. LibertyX runs on ATMs, kiosks and POS systems and partners with ATM operators, like NCR's Cardtronics. NCR will utilize its Pay360 platform to offer LibertyX capabilities as part of its solutions for banks, retailers and restaurants.
APPOINTMENTS
Gurinder Mandir joins Nucleus Commercial
Nucleus Commercial Finance, a fintech firm focused on financing for UK SMEs, appointed Gurinder Mandir as business development manager for the Midlands. Gurinder joins Nucleus from Reparo Finance, where he served as senior business development manager, responsible for unsecured and secured lending deals.
He brings with him nearly a decade of banking and finance experience, having worked previously at Barclays as a relationship manager, where he had a portfolio of 200 clients, and Clydesdale and Yorkshire Bank as a business development manager, supporting businesses across all industries.
Valor PayTech selects Marty McMullian
Valor PayTech, a provider of end-to-end, processor-agnostic, omnichannel payments solutions, recruited payments industry veteran Marty McMullian to serve as director of sales. McMullian will focus on building reseller relationships with ISOs, merchant service providers and independent software vendors. With more than three decades of experience, McMullian is adept at sales, sales management, growing revenue, building channels and expanding market share. Previously, he served as an executive for Sound Payments, PAX Technology, Alethea Associates, CHARGE Anywhere, RS Software, OTI America and Hypercom.
Michael Onghai to advise American Blockchain PAC
The American Blockchain Political Action Committee tapped Michael Onghai to serve on its board of advisors. As an early pioneer of the Internet revolution and as former CEO of Looksmart, Onghai was also a seed investor in Coinbase, FundersClub and Upflex. Currently, he is principal and seed investor in Alpha Sigma Funds and a director of MGT Capital, a publicly traded company engaged in mining bitcoin. He was also a pioneer software developer of the Human Genome Project.

The Green Sheet Inc. is now a proud affiliate of Bankcard Life, a premier community that provides industry-leading training and resources for payment professionals. Click here for more information.
Notice to readers: These are archived articles. Contact names or information may be out of date. We regret any inconvenience.
Prev
Next