The Green Sheet Online Edition
October 25, 2021 • Issue 21:10:02
The very point of sale


What's in a name?

By Dale S. Laszig
DSL Direct LLC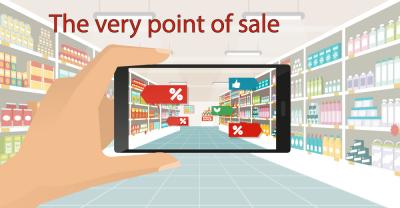 What's in a name and why are so many organizations changing theirs? On Oct. 7, 2021, The Emerging Payments Association became The Payments Association. The new name reflects the organization's growth, inclusivity and evolution, according to Tony Craddock, founder and director general at The Payments Association.
"With the industry's rapid expansion, the Emerging Payments Association became a community where we found our individual talents shining brighter when we worked together," Craddock said, "Now, our purpose is to empower what has become the most influential community in payments, where connections, collaboration, and learning shape an industry that works for all."
Craddock, a payments industry veteran and public speaker, launched the UK-based EPA in 2012 and went on to lead EPA communities in Asia, the European Union, Africa and the United States. In each location, researchers and working groups are helping fulfill his vision of creating a global network of interconnected capabilities, people and knowledge, Craddock stated.
Current areas of interest at the industry association include regulatory issues, financial crime, financial inclusion, international trade and open banking, Craddock noted. "It has become increasingly clear that we had outgrown our original name, and we needed one that would reflect where we see ourselves now and into the future, and so our journey continues as The Payments Association," he said.
When to hold
Elaina Smith, CFO at Secure Bancard, suggested that brand messaging is more important than a company's name. "You can change a name, but if you're not communicating using consistent, meaningful messaging that resonates with your target audience, the name is meaningless," she said. "For example, the name, 'Apple,' tells us nothing about how the company makes our lives easier with technology; it's the consistent messaging that does the job so well for this brand."
Nick Murosky, vice president at SkyRocket Group, agreed that name changes are not always necessary when companies rebrand. "A complete rework of brand strategy and messaging to target prospects goes a long way, informing all content for the brand moving forward," he said. "Also, visually rebranding without changing the company name can capture attention and/or better communicate the benefits of the brand."
Smith mentioned Secure Bancard recently refreshed its image but kept its name to demonstrate its consistent focus. Admitting the name wasn't very flashy or original, Smith decided to keep it anyway and change the company's colors and logo instead. "We changed the face of the company without changing the core values," she said. "The goal of our rebrand was to articulate our core values more clearly to our target audience, and I believe we accomplished that."
However, Smith noted that name changes are sometimes necessary, especially if the name has a negative connotation, is difficult to remember or could be easily confused with another company's name. And when acquisitions attempt to integrate two companies, it makes sense for both entities to operate using the acquirer's name, she stated. And for companies still on the fence about changing a name, she recommends testing the new name on Google to see if existing and prospective clients can easily find the company when searching online.
When to fold
Matt Nern, managing partner at SignaPay, pointed out that brand extensions can be a safer bet than a complete name change. This approach paid dividends for SignaPay when the company launched its PayLo brand in 2016. At the time, cash discounting was a relatively new concept in the payments industry, he recalled. So, instead of replacing the longstanding SignaPay name and all the brand equity that went along with it, the company let its flagship product stand on its own.
"Our industry was boring us at the time," Nern said. "We move money and there simply was no sizzle to that. So, we created a product with its own catchy, eye-appealing brand and aggressively marketed PayLo nationwide."
Designed to be simple for partners, PayLo had a simple two-page application specifically for PayLo, and not its parent company, SignaPay. Simplicity and white labeling, which allowed partners to sell PayLo under their own brands, helped the solution scale, Nern stated. At the onset, SignaPay knew PayLo would be a marathon, not a sprint, and had never planned to take shortcuts; soon, PayLo became a rising star within the SignaPay family of brands, he added.
"We are very proud of the numerous satellite offices throughout the Midwest and East Coast that are carrying the SignaPay brand, and we will continue to make further investments to continue this growth throughout the United States," Nern said. "We grew the two brands by putting our partners first, through SignaPay services, PayLo products and investing in our partnerships."
When to walk away
Another consideration when retiring a long-held company name is allowing enough time for partners, clients and staff to get used to the new company name. Old habits, and even how we introduce ourselves or answer a phone, can be hard to break, Secure Bancard's Smith noted. Just ask any business development specialist who has worked at a firm for a few weeks or a few years and mistakenly utters a competitor's name in the middle of a sales call—timing is everything, and transitions can get awkward very quickly, she added.
"Changing a name requires commitment to the transition," Smith said. "There will be a period of time when you will have to refer to 'ABC Company,' previously known as 'XYZ Company,' to ensure that you don't lose the following you've worked so hard to obtain."
At some point, you'll have to let go of "formerly known as," Smith pointed out. Decide when you and your staff will eliminate explanations and disclosures; in time, you will need to drop "XYZ Company" entirely after giving everyone enough time to get used to the new name, she advised.
"Also, we should be mindful that mergers and acquisitions are usually a downside to the clients who get caught up in them," Smith said. "An acquisition typically comes with changes that clients aren't excited about." Make sure they know that your name change is part of a rebrand, not the result of a merger or acquisition; this will help keep your new name in a positive light, she added.

Dale S. Laszig, senior staff writer at The Green Sheet and managing director at DSL Direct LLC, is a payments industry journalist and content strategist. Connect via email dale@dsldirectllc.com, LinkedIn www.linkedin.com/in/dalelaszig/ and Twitter @DSLdirect.
The Green Sheet Inc. is now a proud affiliate of Bankcard Life, a premier community that provides industry-leading training and resources for payment professionals. Click here for more information.
Notice to readers: These are archived articles. Contact names or information may be out of date. We regret any inconvenience.
Prev
Next