The Green Sheet Online Edition
October 25, 2021 • Issue 21:10:02
Changing payments landscape brought about by COVID
By Patti Murphy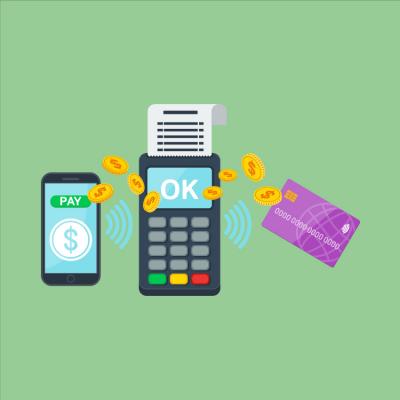 The COVID-19 pandemic has breathed new life into business models and processes that had seemingly languished for years, in some cases moving the adoption needle by as much as 10 years, according to the consultancy McKinsey & Co.
Options like contactless, buy now pay later (BNPL), and ecommerce have all soared. "None of this is going away if and when we ever get a handle on the pandemic," said Richard Crone, founder of Crone Consulting.
"As the world prepares to emerge from the pandemic, our collective experience over the past year has imprinted on us all and will affect how we behave and respond going forward," is how the consultancy AlixPartners put it in a recent report. According to that report, "half of all global consumers say their spending habits have changed permanently due to the pandemic."
The message for acquirers and their sales partners, Crone said, is that offering point solutions, like terminals, is not going to cut it anymore. "An ISO has to offer integrated solutions," he said.
For example, order ahead purchasing, for in-store or curbside pickup, really took hold during the pandemic, and that brought about more ecommerce-based payments that looked a lot like in-person transactions, Crone explained. "The blending of the two really magnified the need for integration," he said.
Industry-specific offerings, like the restaurant POS and management system Toast, and payment facilitators, like PayPal, understand this, Crone noted. Earlier this year, PayPal introduced PayPal Zettle, an integrated POS solution that was largely seen as a competitive swipe at Square. But it really does more than that, Crone said.
PayPal Zettle has been described by the company as supporting a range of payment options, including loans, for in-person and online sales, as well as interoperability with ecommerce and accounting solutions. "Consumers want seamless and integrated digital experiences no matter where they shop," PayPal Senior Vice President Jim Magats said.
Everything touchless
There's nothing new about touchless commerce—digital wallets, tap-and-go payments, QR codes, buy online for pickup in store (BOPIS) or at curbside. But the use cases were lacking, stated Don Apgar, director of merchant services at Mercator Advisory Group. "What problem were they trying to solve?" he asked.
The answer became clear with COVID, as merchants and consumers confronted the possibility that more traditional ways of shopping and paying could contribute to the spread of the virus. Then there were the realities of government-imposed business shutdowns. "Now you have a use case driver," Apgar said.
"The pandemic pushed everything toward contactless; consumers are now driving merchants to make the necessary upgrades," Crone added. In fact, an April 2020 Mastercard survey of consumers in 19 countries found 79 percent were using contactless payments, citing safety and cleanliness concerns; 74 percent said they would continue to use contactless payments post pandemic.
Card-issuing banks are taking notice. The chips used for EMV compliance can also incorporate contactless antennas for contactless payments. But U.S. banks had lagged behind those in other countries in issuing cards with a contactless interface. By the end of 2020, however, 300 million contactless credit and debit cards had been issued in the United States, up from 100 million at year-end 2019, according to Visa.
The State of Retail Payments study conducted in 2020 by the National Retail Federation and Forrester Research revealed that 67 percent of retailers were accepting some form of no-touch payment. That included 59 percent that were accepting contactless cards, up from 40 percent in 2019, and 56 percent accepting digital wallet payments, up from 44 percent in 2019. At the time of the survey, 19 percent of retailers said no-touch payments accounted for more than half of in-store transactions.
A report from the Federal Reserve Bank of Atlanta further illustrates changing payment patterns. In April 2020, just 34 percent of consumers surveyed by the Atlanta Fed reported making at least one in-person payment during the preceding 30 days. In August 2020, as many pandemic-related closures were lifted, that rose to 60 percent, which was still far below the pre-pandemic share of 96 percent.
Meanwhile, the share of consumers making online or over-the-phone payments for purchases previously made in person rose from 22 percent in April 2020 to 41 percent four months later.
Atlanta Fed consumer surveys also revealed a rise in merchants steering consumers away from cash payments. Among consumers who reported making in-person payments, 45 percent said merchants requested non-cash payments at least some of the time; 24 percent reported such requests were made always or most of the time.
Many faces of online buying
Global ecommerce sales are on pace to reach $4.2 trillion this year, with year-over-year growth of 39 percent in the first quarter, according to the Adobe Digital Economy Index, published in April. In the United States, ecommerce accelerated 49 percent in March, compared to March 2020, with consumers spending $78 billion online during the month. Adobe also found that 9 percent of U.S. online shoppers are new to the channel. Blackhawk Network reported that 56 percent of Americans have been making online purchases for home delivery since the pandemic's onset.
But not all online purchasing is for delivery. Among the new shopping habits spurred by the pandemic and social distancing requirements are BOPIS and curbside pickup, collectively known as click-and-collect.
eMarketer reported that U.S. click-and-collect sales jumped 106.9 percent in 2020, and are on track to grow another 15.2 percent this year, to reach $83.47 billion, or 9.9 percent of all retail ecommerce sales. Total buyers jumped from 127.4 million in 2019 to 143.8 million in 2020. The biggest drivers of the trend are large retailers. Walmart, Home Depot, Best Buy, Target and Lowes combined accounted for more than half of all click-and-collect sales last year, eMarketer said.
Click-and-collect for grocery purchases is extremely popular and is expected to account for 58 percent of all purchases made via click-and-collect in 2021 and 60.4 percent in 2022. These trends will continue, as many consumers continue to prefer hunkering down at home.
"Consumers' use of their homes as the hub for entertainment and social occasions is not temporary," the consultancy Accenture stated in a recent report. As evidence of this trend, a consumer survey conducted by Accenture found 67 percent planned to do most of their socializing from home over the next six months. A consumer survey by the consultancy EY found 43 percent expect to cook at home more often.
Meanwhile, a survey of U.S. consumers by Coresight Research found nearly 60 percent of consumers now buy groceries online, and better than 60 percent plan to do so with the same or greater frequency once the pandemic subsides.
Global ecommerce creates new needs
International ecommerce has also grown, as more consumers leery of traveling overseas settle instead for shopping around the globe from the comfort of home. Marwan Forzley, CEO at Veem, observed that "ecommerce removes borders."
This has created pressure on ecommerce merchants to accommodate expanded payment options. Forty-three percent of ecommerce merchants reported lost revenues in 2020 because they didn't offer local payment methods in countries where surges in demand occurred, according to Mercator.
There's a strong need for ecommerce merchants with global aspirations to offer payment methods that meet their business needs and also align with local market preferences, Apgar stated. "An ecommerce merchant in the U.S. needs to accept China's UnionPay, otherwise they are not going to be in the game," he said.
Foreign exchange capabilities also become crucial; so does integration of payments with lending tools, like buy now pay later, Forzley said. Apgar added that merchants also need to be aware of the different fraud prevention techniques available in different countries. "When you go outside the U.S. there's no AVS," for example, he said.
Share of wallet becomes top of mobile wallet
Digital wallets have proven popular for both in-person and online shoppers. Blackhawk reported that 59 percent of consumers across nine countries started using, or increased use of, digital wallets since the pandemic began; 17 percent reported using a digital wallet for the first time last year.
"We used to talk a lot about share of wallet," Apgar said. "[Digital] wallets are now making decisions for us." The concept of "top of wallet," he said, has transitioned to what cards are loaded onto a consumer's digital wallet.
Quick response codes are another example of a technology that has found purpose during the pandemic. While QR codes have been around for years, they mostly served as an information tool: snap a picture of the code to be taken to a website for more information about a product or service. When restaurants began reopening, many allowed consumers to snap pictures of QR codes to view menus.
Now QR codes are emerging as a payment tool, as well, with use cases with grocers, restaurants and online stores. Globally, 58 percent of consumers are using QR codes and barcodes more often than before the pandemic; another 18 percent are first-time users, according to Blackhawk.
BNPL, not just a consumer play
The business of payments is all about customer choice. "Choice is what's important," Forzley said. For many consumers, and business payers, too, being able to choose when to pay for their purchases is more important than ever. "BNPL is not displacing credit or debit card payments. It's really about giving customers options," Forzley said. "BNPL has legs, not just in the U.S., but in many other markets," he added.
"BNPL vendors and their solutions have exploded in popularity in recent years, propelled by the COVID-19 pandemic and rapid digital-commerce growth, and is expected to drive well over $1 trillion in merchant sales by 2024," said Ginger Schmeltzer, strategic advisor at Aite-Novarica Group.
Mercator reported the BNPL market grew from $3 billion in 2019 to $39 billion in 2020. According to Vicky Bindra, chief product officer at FIS, BNPL is "one of the fastest growing alternative payment models globally—it is transforming the traditional purchasing experience for both consumers and merchants." FIS is one of several companies partnering with Mastercard on a new BNPL platform called Mastercard Installments. Visa created its own BNPL platform, with an initial launch in Canada, in partnership with Global Payments and Desjardins, a Quebec-based card issuer.
Crone suggested that BNPL offers merchants a less expensive way to accept payments, free of processing fees. Plus, in cases of online buying, which he said accounts for the majority of BNPL, merchants benefit from reduced cart abandonment and increased average tickets.
While BNPL appeals to cash-strapped and/or budget-conscious consumers, "small businesses can benefit similarly," Forzley said. In August, Veem, which specializes in online payments, introduced a BNPL option for business-to-business transactions.
Most small businesses face cash flow obstacles or simply want to hold onto cash to buy more inventory, Forzley noted. And because Veem has access to a company's payment history and business transactions through payment services provided, the company can offer them the option of paying off a transaction in equal increments across three months, he added.
"Businesses might be rebounding, but what owners aren't aware of is they still need help managing cash flow in order to keep their doors open," Veem Chief Growth Officer Jeff Revoy, said in a press release about the company's new Pay Later option.

Patti Murphy is senior editor at The Green Sheet and self-described payments maven of the fourth estate. Follow her on Twitter @GS_PayMaven.
The Green Sheet Inc. is now a proud affiliate of Bankcard Life, a premier community that provides industry-leading training and resources for payment professionals. Click here for more information.
Notice to readers: These are archived articles. Contact names or information may be out of date. We regret any inconvenience.
Prev
Next