The Green Sheet Online Edition
June 14, 2021 • Issue 21:06:01
Industry Update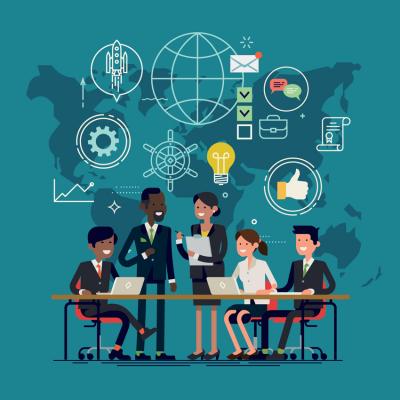 ANNOUNCEMENTS
CoinZoom joins Visa's Fintech Fast Track
Cryptocurrency exchange CoinZoom joined Visa's Fintech Fast Track program, speeding up the company's integration with Visa and allowing it to more easily leverage the reach, capabilities, and security that Visa's global payment network offers, CoinZoom stated. Through Fast Track, CoinZoom will offer its customers a simple process to send funds from their CoinZoom wallets directly to their debit cards, in real-time, according to CoinZoom. This offers the CoinZoom Visa debit card, allowing its U.S. customers to convert their crypto to fiat currency and spend it at over 53 million merchants and ATMs globally that accept Visa, the company added.
Diamante Blockchain's PayCircle pilot begins
Diamante Blockchain Inc. initiated pilot testing for its global defi payment application, PayCircle, in advance of the application's final launch of the application. The global payment application completed proof of concept with more than 10 corporates and leading banks in December 2020. PayCircle, a defi payments solution built for global businesses and individuals, allows individuals and businesses to send, receive and custody a variety of fiat and digital assets globally, anytime and anywhere Diamante noted.
NBP rebrands as Savify
Since 2009, National Benefit Programs has been securing major discounts from popular brands for business membership programs run by credit card companies, banks, credit unions, professional associations and nonprofits. To reflect the growth of its national brand network and advancement of its technology, the company took on a new name, Savify, and corporate image that better represent the value the company brings to clients and their customers, Savify stated.
Samsung facilitates blockchain on Galaxy devices
Samsung Electronics reported that blockchain users can now manage and trade virtual assets from third-party wallets on Samsung Galaxy smartphones. The update makes it easier for blockchain users to access and process transactions by importing virtual assets stored on select cold hardware wallets to the Samsung Blockchain Wallet available on most Galaxy smartphones, the company said, adding that support for hardware wallets provides Galaxy blockchain with a consistent user experience of managing crypto assets from one convenient location.
RESEARCH
Growth in open-loop, contactless EMV cards
According to ABI Research, the number of open-loop EMV cards in ticketing use will increase worldwide from 24.8 million to 136.9 million by 2025. With contactless payment acceptance and transactions in all markets experiencing a sharp upturn during COVID-19, approximately 150 large cities are looking to adopt EMV as another contactless payment method, which will coexist with existing proprietary solutions, researchers noted. The United States will experience a significant increase in such cards in ticketing use, increasing from 1 million in 2020 to 13 million
POS transaction volumes to exceed $17.3 trillion
A new study by Juniper Research found the total value of transactions processed by POS terminals will exceed $17.3 trillion in 2026, up from $14.8 trillion in 2021. The growth is driven by an evolving landscape in which cash plays a reduced role, researchers stated. The report, POS Terminals ~ Changing the Payments Experience, found that POS vendors must support omnichannel retail business models and be prepared to compete with alternative payment methods such as QR code payments. Download the free white paper at www.juniperresearch.com/whitepapers/pos-terminals-changing-the-payments-experience.
Late payments may impede recovery
A new survey by Melio and YouGov found that most U.S. small businesses have net 30 payment terms, but a majority experience late payments well past the due date, with 25 percent having to wait between 20 and 30 days past the due date. Forty-seven percent of respondents said late payments by large firms have gotten worse due to COVID-19, and 30 percent believe late payments are affecting their ability to keep their businesses open. According to the 2021 US Small Business Credit Survey by Federal Reserve Banks, most 78 percent of small businesses reported declines in revenues; 46 percent reduced their workforce during 2020.
PARTNERSHIPS
First America, ReadyFore team up
Payment technology company First American Payment Systems partnered with ReadyFore Software to supply integrated POS solutions designed for golf course owners and operators. This partnership allows golf course owners to securely deliver digital convenience to their members and guests while also simplifying business operations, the partners stated.
Solutions will focus on online reservations, equipment rental and clubhouse sales; inventory management; customized reporting; and cardholder security and PCI compliance.
All-in-one banking, payments app debuts
Fintech MovoCash Inc. launched an on-demand mobile banking app with end-to-end contactless payments in partnership with Mastercard and Coastal Community Bank. MOVO's patented HyperBIN technology uses digital tokens to manage the convergence of traditional banking solutions with mobile payments, blockchain, distributed ledger, cryptographic and AI technologies, MovoCash stated, adding that HyperBIN delivers real-time bank accounts and debit cards, which includes instant delivery, issuance, activation, secure and settled banking, merchant payment and P2P transactions.
PayCertify adds payfac functions with Stax
Through a new partnership with Stax by Fattmerchant, PayCertify gained payment facilitator functions without the inherent risk associated with becoming a payfac, the partners stated. Using Stax Connect functionalities, PayCertify now offers a faster signup process for net-new and existing customers, enabling speedier acceptance of payments compared to traditional ISO underwriting procedures, and PayCertify's customers can now get paid an average of 48 hours faster with features such as payment link invoices, cards-on-file and pre-authorizations of payments, they added.
Paysafe teams up with TripGift, REPAY
Paysafe partnered with global travel booking and gift card redemption platform TripGift. The collaboration will allow customers in 30 countries, including most of Europe, Australia, Canada, Mexico and New Zealand, to pay for travel and e-learning gift experiences using the online cash solution paysafecard, the partners noted. Customers who are cash reliant will now have convenient access to more than 1.5 million local and international travel experiences and e-learning courses in over 30 countries and 12 currencies, the partners added.
Additionally, Paysafe partnered with REPAY to enable REPAY merchants to accept cash payments at over 60,000 Paysafe retail-partner locations, including major convenience stores, dollar stores, and pharmacies across the United States. Leveraging Paysafe's Paysafecash online cash, or eCash, solution, these cash transactions are recorded as real-time payments, adding greater convenience to payers and expanding the capabilities of lenders and B2C companies to meet customer payment preferences, Paysafe noted, adding that the partnership will complement REPAY's suite of electronic payment solutions.
VizyPay launches training for 1099 sales partners
dVizyPay, a payment processor for small businesses, launched its proprietary internal training program, Learning For Geniuses. The tool includes in-depth videos designed to educate sales partners so they can successfully make their first sale, and continue to do so after that, the company stated. VizyPay, which soft-launched the training tool in early 2021, said that since then, it has experienced a 70 percent increase in inexperienced 1099 sales partners converting their first sale.
ACQUISITION
Sift to acquire Chargeback
Sift, a provider of digital trust and safety, signed a definitive agreement to acquire Chargeback, a real-time dispute management provider for merchants. With the addition of Chargeback to Sift's platform, merchants will gain access to a complete solution that addresses risk before, during, and after user transactions, Sift stated.
Specifically, Sift added, the two companies prevent both true fraud, which occurs when stolen credentials or payment information is used to make purchases, and friendly fraud, which occurs when consumers make false chargeback claims to their payment providers.
APPOINTMENTS
Jonathan Polk joins Melio
B2B payments company Melio appointed former American Express Co. executive Jonathan Polk as general counsel and chief compliance officer, based in its New York office. Polk joins the C-suite alongside co-founders Matan Bar, chief executive office; Ziv Paz, chief operating officer; and Ilan Atias, chief technology officer. He brings extensive experience as a senior financial services executive working in both the public and private sectors, the company noted. Polk began his career at the Federal Reserve Bank of New York. More recently, he was global head of regulatory affairs and international banking for AmEx.
Bruce Renard on Fed's payment inclusion committee
National ATM Council Executive Director Bruce Renard was appointed, alongside a select group of business, not-for-profit and academic leaders in the financial payments sector, to serve on the Atlanta Federal Reserve Bank's newly created Special Committee on Payments Inclusion. The committee is a public-private sector collaboration sponsored by the Federal Reserve Bank of Atlanta and formed to focus on "finding solutions for cash-reliant individuals to become better connected to the economy, including to innovative financial services," the Fed stated. Raphael Bostic, Atlanta Fed president, will chair the new committee, and Mary Kepler, Atlanta Fed senior vice president and chief risk officer, will serve as deputy chair.
Element hires Joe Udomdejwatana
Element Inc., a pioneer in AI digital identity services, appointed Joe Udomdejwatana as its new regional director. "Over the last seven years, building both traditional and digital financial products businesses in our markets for a global credit risk company, I have seen how important these products are to the consumer to gain access to financial services, and the role of alternative data to the successful product delivery," Udomdejwatana said. Based in Bangkok, Thailand, he joins Element from multinational consumer credit reporting company Experian, where he served as country manager of Thailand.

The Green Sheet Inc. is now a proud affiliate of Bankcard Life, a premier community that provides industry-leading training and resources for payment professionals. Click here for more information.
Notice to readers: These are archived articles. Contact names or information may be out of date. We regret any inconvenience.
Prev
Next