The Green Sheet Online Edition
June 14, 2021 • Issue 21:06:01
News Briefs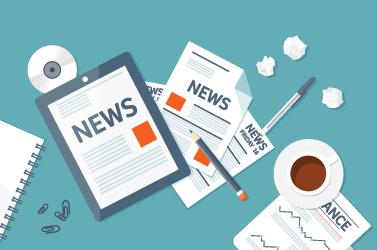 The Federal Reserve Board is seeking public comment on a proposal to create a pathway for financial technology firms to access Fed payment and account services. The Fed acts as a central payment hub through which banks and credit unions transact business with each other.
All federally insured financial institutions maintain accounts at their local Fed banks to support clearing and settling transactions between each other. As a result, a fintech today that wants to offer payment services needs to partner with a bank or credit union, which adds to complexity and costs. The Office of the Comptroller of the Currency attempted to address the dilemma by creating a new type of charter, a Special Purpose National Bank charter for fintechs.
Recent innovations across the payments ecosystem reflect growing interest in cryptocurrencies and blockchain technologies, which power a range of solutions in banking, payments and corporate sectors. Deloitte's 2020 Blockchain Survey revealed that leading financial service providers no longer consider blockchain to be revolutionary. Indeed, a growing number of C-suite executives are putting money and resources into blockchain projects, researchers found.
Deloitte surveyed 1,488 executives in 14 countries with general knowledge of blockchain, digital assets and distributed ledger technologies and 100 specialists, most of whom offered positive sentiment and compelling use cases, researchers noted.
In the post-pandemic retail landscape, 75 percent of U.S.-based small and midsize businesses (SMBs) expect demand for contactless payments to remain strong, even after vaccines are widely available, according to Visa's Back to Business Study. Findings were based on a November 2020, survey by Wakefield Research of 2,250 merchants and 5,000 adult consumers in nine countries, researchers stated. "Small and medium-sized businesses represent more than 90% of the world's total businesses and more than half of global GDP, making them a vital contributor to the world's economy," Visa researchers wrote.
"But the impact of Covid-19 left many small businesses vulnerable to severe challenges, including permanent closure, which can have real, lasting impact. The resilience of the SMB community, however, proved powerful as many quickly adapted to new ways of doing business as a result."
Consumer spending surged in March and held steady in April, thanks to government stimulus payments and more Americans getting vaccinated against COVID-19. A survey published by McKinsey and Co. in May 2021 revealed that overall consumer spending is "on a path to recovery with monthly credit card spend showing shoots of growth and smaller losses thus far in 2021."
More than half of U.S. consumers expect to spend additionally this year by "splurging or treating themselves." Among those who plan to splurge, about half are "pandemic-fatigued" and plan to spend soon, particularly on discretionary items, such as apparel, beauty and electronics, McKinsey said. The other half is waiting for the pandemic to fully resolve, when they plan to splurge primarily on categories like restaurants and travel.
Square and Plaid are partnering to offer businesses an ACH debit option that costs less than accepting credit and debit cards and eliminates the need to hold onto sensitive bank account information. Square noted that the arrangement will make its payment processing a better deal for online merchants selling large-ticket items. The new ACH payment option is available through Square Invoices and can be used for business-to-business and consumer-to-business online payments.
There's also a Square Web Payments software development kit. Square developed a tokenized check system that uses Plaid to allow customers to securely connect their bank accounts for bank payments. Square said it will charge a 1 percent processing fee for ACH payments, dramatically undercutting its card processing fees.

This article contains excerpts from news stories recently posted under Breaking Industry News on our homepage. For links to these and other full news stories, please visit www.greensheet.com/breakingnews.php.
The Green Sheet Inc. is now a proud affiliate of Bankcard Life, a premier community that provides industry-leading training and resources for payment professionals. Click here for more information.
Notice to readers: These are archived articles. Contact names or information may be out of date. We regret any inconvenience.
Prev
Next