The Green Sheet Online Edition
October 12, 2020 • Issue 20:10:01
Industry Update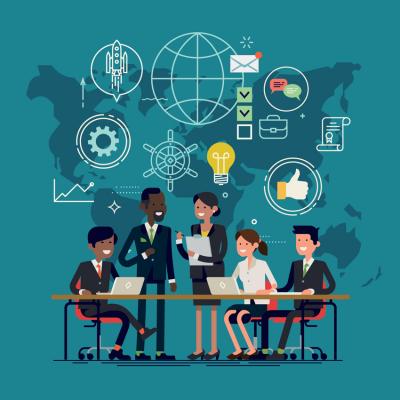 ANNOUNCEMENTS
Blackhawk launches outsourcing solution
Branded payments provider Blackhawk Network launched its Issuance and Program Management Solution, which enables brands to fully outsource their gift card and eGift programs. The program provides a holistic gift card program execution for brands with existing gift card programs; it can also support new gift card program launches and ongoing gift card management and optimization, Blackhawk stated.
For partners, Blackhawk can manage issuance, card and code production, processing, fulfillment, inventory management, settlement, and gift card customer service.
ControlScan a top Managed Security Service provider
ControlScan, a managed security services provider (MSSP), reported that MSSP Alert, published by After Nines Inc., recognized the company on its 2020 Top 250 MSSPs list. Appearing at number 39, ControlScan is ranked among the top 16 percent of MSSPs listed. ControlScan delivers managed security services such as UTM firewall management, as well as a full suite of 24/7 managed detection and response solutions.
Flywire Charitable Foundation awards Fall 2020 scholarships
Payments company Flywire selected winners in the inaugural Flywire Charitable Foundation scholarship program, which invests in programs that improve educational access and affordability for marginalized individuals and communities. Scholarships in global health and medicine were awarded to: Ishita Aggarwal, a doctor of medicine candidate from Canada studying at Queen's University in Canada; and Shekinah Doze, a dietetics major from the United States studying at the University of Missouri. Scholarships in social justice were awarded to: Chloe Fung, a master of science candidate in international disaster management and humanitarian emergencies from Hong Kong studying at the London School of Economics in the UK; and Mahi Lal, an economics major from India studying at the College of Wooster in the United States.
Nuvei IPO breaks record
Nuvei completed its $833 million initial public offering, the largest tech IPO by equity capital raised and market capitalization in Toronto Stock Exchange history. To pay it forward, Nuvei CEO Philip Fayer stated that each of company's 800-plus employees received a stock option grant of $100,000 at the IPO price. "Today, you are not only our rock stars, but also shareholders," Fayer said. "We hope that this grant will provide for your long-term prosperity and further help you achieve your personal goals. We couldn't have done this without you."
RESEARCH
Atlas VPN researchers reported that 78 new cybersecurity companies founded in 2020 have cumulatively raised over $31.6 million year-to-date. Only 15 percent of those secured any funding, and three companies alone collected nearly 96 percent ($30.3 million) of the total invested. Topping the list is Beyond, which secured a total of $21 million in February of 2020. A cybersecurity company with the second biggest investment is Sevco Security, which raised over $6.7 million in May of 2020. In third place is Soc.OS, which received more than $2.5 million in investments in July this year.
ATMIA publishes study of Africa's IAD Market
ATMIA published the 2020 International IAD Study Africa as the latest installment in a series of reports on independent ATM deployer market opportunities worldwide. The study paints a big picture of opportunities for retail ATM deployment across varying emerging markets on the African continent. ATMIA stated the content is "both deep-diving and wide-ranging, covering key economic and financial services indicators like GDP, inflation, banked population, bank data, ATM, cash use, and digital money use data." It also includes social factors that impact on opportunities for future investments in ATM deployment, such as population size, urbanization rates, literacy rates, corruption, governance and political conflict issues, and even environmental considerations," the association added.
Key trends for tech transformation identified
Financial services firms relying on technology upgrades to make them more competitive and profitable must review their exploration stages to ensure success, according to new research from Greenwich Associates, commissioned by Finastra. The new report series, Ensuring Successful IT Transformations in 2020 and Beyond, identifies the key drivers of success to help financial services companies complete their transformations effectively, on budget and on time. Researchers noted, for instance, that almost half of technology executives believe better defined scope and goals are needed to improve success rates in technology transformation programs.
PARTNERSHIPS
ACI, Mastercard to advance real-time payments
ACI Worldwide, a provider of real-time digital payment software and solutions, and Mastercard are partnering to provide a range of real-time payment solutions globally. They will initially collaborate to offer best-in-class central infrastructure, payments localization and access solutions to central banks, scheme operators, financial institutions, payment service providers, and other organizations launching real-time payments initiatives.
BlueStar to distribute Seal Shield products
BlueStar and Seal Shield are working together to help combat the spread of COVID-19. With a long history of serving the healthcare industry, Seal Shield presents solutions for infection prevention, such as washable and waterproof peripherals that can be disinfected in a safe and efficient manner, the partners stated. And BlueStar is now distributing Seal Shield's line of products to help sanitize POS and payment terminals, retail environments, and medical staff contact areas.
IRIS CRM, Conformance Technologies team up
IRIS CRM integrated Conformance Technologies' PreComm ToolKit risk assessment and monitoring tool, enabling ISOs to run background checks on new merchants from within IRIS CRM while reducing the time required for due diligence from 90 minutes or more to as little as 45 seconds, the partners noted. "At IRIS CRM, our goal has always been to bring all of the tools ISOs need together into one place, making their lives simpler and easier," said IRIS CRM founder and CEO Dimitri Akhrin. This partnership has "taken that convenience and centralization to an unprecedented level," he added.
MetaBank, Finix, TabaPay join forces
MetaBank expanded its faster payments platform to include processors Finix and TabaPay. MetaBank stated it is committed to leading the enablement of payments technology, and this step marks its latest expansion within the faster payments space. The addition of Finix and TabaPay provides numerous options for processing faster payments through Mastercard Send and Visa Direct, MetaBank noted, adding that each option can help improve payment experiences, strengthen business relationships and streamline operations.
ACQUISITIONS
Clearent purchases Wintac
Payment-solutions provider Clearent acquired Wintac, a field-service-management software solution primarily targeting residential contractors providing HVAC, plumbing, electrical and other home-repair services. Purchased from Dundee, Illinois-based Davisware LLC, Wintac will become part of FieldEdge, a wholly owned Clearent subsidiary. Clearent described the move as the latest example of its effort to grow market share in the mechanical contractor/field-services-management segment. Financial terms of the transaction were not disclosed.
FLEETCOR to acquire AFEX
FLEETCOR Technologies Inc., a global business payments company, signed a definitive agreement to acquire Associated Foreign Exchange (AFEX), a cross-border payment solutions provider. By acquiring AFEX, FLEETCOR will build upon its corporate payments line of business and strengthen its position as one of the largest business payments companies in the world, FLEETCOR stated. The transaction is expected to close in the first quarter of 2021, subject to regulatory approval and standard closing conditions.
APPOINTMENTS
Ondot taps Barry Danz
Ondot Systems hired Barry Danz as its chief client officer. In this role, he manages all aspects of relationships with Ondot's customers and partners and is responsible for driving client success and satisfaction. Previously, Danz was senior vice president and general manager in Fiserv Output Solutions. During more than 14 years with the company, he held client-facing, senior leadership positions across card services, e-banking and Output Solutions. Before joining Fiserv, Danz spent more than 13 years at AT&T.
Ismail Dawood joins Paysafe Group
Paysafe Group appointed Ismail (Izzy) Dawood as its new group chief financial officer. Based in the United States, Dawood brings to Paysafe a proven track record of over 25 years in financial leadership and has previously held CFO positions in both public and private organizations. His experience includes corporate finance, treasury, investor relations, tax, financial planning and analysis, operational performance management, controllership, M&A and strategy. Dawood joins Paysafe from Branch International, where he was CFO. Previously, he served as CFO for WageWorks, Santander Consumer USA and BNY Mellon, and held various finance and corporate leadership roles at Wells Fargo.
The Fraud Practice recruits Kevin Sprake
The Fraud Practice welcomed 25-year industry veteran Kevin Sprake as its new managing partner. In this role, Sprake is responsible for further expanding the company's client relationships and advancing its online learning and certification programs created specifically for the ecommerce payments and fraud prevention industry. Sprake's payments and risk management industry experience includes vice president and president roles with Retail Decisions, executive leadership positions with Vesta Corp., and chairman and president of Fusion Recruiting Labs. He also served on the Merchant Risk Council board.

The Green Sheet Inc. is now a proud affiliate of Bankcard Life, a premier community that provides industry-leading training and resources for payment professionals. Click here for more information.
Notice to readers: These are archived articles. Contact names or information may be out of date. We regret any inconvenience.
Prev
Next