The Green Sheet Online Edition
July 27, 2020 • Issue 20:07:02
Industry Update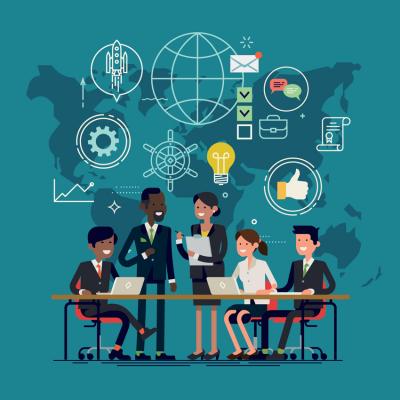 ANNOUNCEMENTS
F1 Payments scores honors as employer
Fintech company F1 Payments reported that it was recognized for its "extraordinary workplace culture," earning the No. 1 ranking for small companies with 15 to 99 employees on the 2020 Best Companies to Work for in Texas list. The company was also recently named to the 2020 Best Places to Work in Austin list, earning the No. 9 spot in the small company category with 25 to 49 employees.
IRIS CRM unveils new data sharing tool
IRIS CRM introduced a new feature that enables ISOs with merchants distributed across multiple clients of IRIS CRM to easily share their merchant data between sites. The latest update provides an easy way for clients to set up data-sharing connections between their CRM sites, the company stated. "IRIS CRM's Merchant Data Sharing feature is here to deliver client-to-client transfers quickly and securely without requiring IT resources to set up and maintain these data transfers," noted Dimitri Akhrin, president of IRIS CRM.
Mastercard expands ShopOpenings.com
Mastercard is introducing new tools designed to support businesses seeking to draw customers back both in store and online. To that end, the company expanded the geographic reach of ShopOpenings.com, its online search tool that confirms which shops and businesses are open to customers. The search capability is now available in the United States and Canada. The company also introduced Digital Acceleration for Small Business, a global initiative to deliver insights and resources for small business owners looking to expand their business digitally and build an online presence.
MYPINPAD gains first CPoC certification
MYPINPAD, a provider of secure personal authentication solutions, said it is the first company to achieve PCI Security Standards Council certification for its Android software-based contactless payments on commercial off-the-shelf (CPoC) solution, enabling contactless payments on smart devices. As the first solution globally certified to accept contactless payments on these devices without requiring additional hardware, this significant step accelerates unparalleled possibilities in customer experience innovation for merchants and other businesses in the payments chain, the company stated.
RESEARCH
Survey finds SMBs optimistic about recovery
A survey of small to midsize business owners conducted by the Electronic Transactions Association and The Strawhecker Group and released July 1, 2020, found eight in 10 SMBs that were closed at some point during the COVID-19 pandemic had reopened in some capacity; a majority were operating with restrictions such as mask requirements and social distancing. In addition, 55 percent of respondents were optimistic about their own business's recovery, with retail merchants being the most optimistic vertical surveyed.
Shift4 reports transaction volume growing
Shift4 Payments revealed that merchant transaction volume continues to increase nationwide despite the COVID-19 pandemic. Shift4's transaction data, posted daily on www.shift4cares.com, indicate 43 states are 10 percent or more above their transaction volumes from the last week in May, which were already significantly higher than the low point in late March. Among the states experiencing the most rapid growth during this period are those where the coronavirus impact was felt early on. New Jersey has increased 62 percent since May, Pennsylvania 70 percent, New York 67 percent, and California 38 percent, Shift4 noted.
PARTNERSHIPS
Judopay, Thyngs help hospitality reopen
Judopay, a mobile-first payments provider, and physical-digital marketing specialist Thyngs partnered to offer touch-free cashless payment solutions to businesses across the hospitality sector. At the same time, the partnership will offer charities another way of accepting cash-free donations, both during and after the pandemic. According to the partners, Thyngs' technology turns any physical, branded object into a point of sale using smart tap-and-go technology such as QR codes and near field communication; for hospitality businesses, this means marketing assets such as signage, table menus and takeaway boxes, can become instant, touch-free points of sale.
PayRange works with vending manufacturers
Driven by consumer requests, PayRange developed an end-to-end solution that enables digital payment for purchases while also enabling product selection three to six feet from vending machines using the PayRange App. Thus, consumers never touch the machine itself. Manufacturers committed to deploying this touchless solution with their upcoming firmware releases include Automatic Merchandising Systems, Crane Merchandising Systems, Fastcorp, Vendo Sanden, and Wittern Group. Vendors Exchange will include the protocol in the universal control board it manufactures, which can upgrade nearly any vending machine made in the last 30 years, PayRange said.
Saint-Sixtus Abbey, Ingenico team up
Ingenico Group partnered with the Saint-Sixtus Abbey, brewers of the Trappist Westvleteren, to provide a global payments solution that supports increased international demand for its award-winning beer. Due to limited stock and high demand, some customers had been stockpiling products and selling them at inflated prices. To put an end to bulk buying and reselling, the Abbey began working with Ingenico in 2019 to create an online payment solution that could better control incoming orders and offer international beer lovers a chance to buy the beer. They devised a click-and-collect system with the ability to accept international payments over a limited sales period. The solution is simple and secure, with an intuitive interface, which can scale and keep customer data secure, Ingenico stated.
uShip implements MSTS' CaaS
MSTS, a global B2B payment and credit solutions provider, stated it will provide its Invoicing at Checkout solution to uShip, a transportation marketplace serving the freight, furniture and vehicle shipping markets. MSTS' Credit as a Service (CaaS) solution will enable uShip to offer its business customers net terms and payment by invoice. Additionally, MSTS will take on uShip's accounts receivable process to provide efficiency and free up time and resources, the partners stated.
ACQUISITION
Revenued buys Sky Bridge Business Funding
Fintech company Revenued acquired Sky Bridge Business Funding, a small business financing company, to further establish its vision of helping small businesses access the tools and solutions needed for growth. Sol Lax, CEO of Revenued, said Revenued recently provided the application platform to process over $1.45 billion in Paycheck Protection Program loans. "Now, with the acquisition of Sky Bridge Business Funding, Revenued will also be able to provide a direct financial solution for businesses in need," he noted.
APPOINTMENTS
NMI taps Kyle Pexton
As the new president of payments enablement technology company NMI, Kyle Pexton is tasked with further scaling the company's commercial and business development efforts, as well as driving the company's organic and inorganic growth. Pexton brings over two decades of payments and fintech experience to this position. He previously served in senior executive finance and operational roles at Authorize.Net and was instrumental in the company's sale to Cybersource. He also served as CFO of Accelerated Payment Technologies. For the past six years, he has served as CFO at NMI and led the company through the successful acquisition and integration of the UK-based company, Creditcall in 2018.
Kavita Singh signs on with Payrailz
Payrailz, a digital payments company, appointed Kavita Singh as its vice president of AI product management. In this role, Singh will use her extensive background in financial services product management and artificial intelligence to further build out and develop Payrailz's AI product initiatives and features; Singh will also be responsible for further advancing the company's "smarter payments vision" and oversee the go-to-market approaches for AI initiatives and experiences, Payrailz noted. Singh recently served as chief product officer for Credit2B. Singh, who began her career at IBM, also served as senior product strategy manager at Fiserv.
Jeff Socha joins NMA
National Merchants Association appointed Jeff Socha as its chief financial officer. As a founding partner of Ark Financial Group, Socha brings extensive experience in developing financial solutions for business owners in real estate, construction, software and other industries, NMA stated, adding that after graduating from Texas A&M with a degree in engineering and finance, Socha attended Harvard Business School's action-oriented, collaborative General Management Program.

The Green Sheet Inc. is now a proud affiliate of Bankcard Life, a premier community that provides industry-leading training and resources for payment professionals. Click here for more information.
Notice to readers: These are archived articles. Contact names or information may be out of date. We regret any inconvenience.
Prev
Next