The Green Sheet Online Edition
October 28, 2019 • Issue 19:10:02
Prepaid card offerings are a win-win
By Patti Murphy
ProScribes Inc.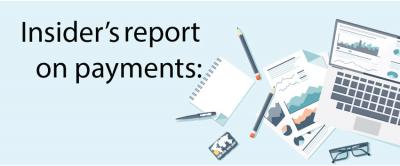 I'm a big fan of prepaid cards, especially gift cards. They make gifting an easier proposition, especially around the holidays. But I also regularly purchase them for myself. You see, there's a grocery chain in my area that has a sweet rewards program. Money spent on groceries, prescriptions and gift cards add up toward money off on gas purchases at the chain's gas stations.
The stores offer a wide assortment of gift cards – for everything from fast food establishments to airlines – and I often purchase gift cards there before making purchases elsewhere. A few years ago, I was able to get two free fill-ups of my rather large truck just from points collected purchasing Home Depot gift cards to pay for some home renovations.
I also use reloadable prepaid cards, particularly when buying online or at gas stations that are not yet EMV compliant. (The odds of breaches compromising my credit and debit card information at these businesses are too high for my tastes.)
Expanded use of prepaid cards
Apparently, I'm not alone in purchasing prepaid gift cards for my own use. "Americans are finding more and more uses for prepaid cards in their lives," said Peter Reville, director of primary research at Mercator Advisory Group. "The greatest opportunity is likely to come from how these consumers are using prepaid cards for themselves rather than for gifts."
Reville is the author of a new report titled Prepaid Cards: Continued Growth, which indicates growth in most categories of prepaid cards has exceeded 100 percent over the last six years. Growth in prepaid transit cards, for example, was 130 percent between 2013 and 2019, Reville found. Growth in prepaid phone cards has been 113 percent since 2013 and general purpose reloadable prepaid cards have grown by 100 percent, he reported.
"Prepaid companies need to focus on the different use cases both for buying and funding, as well as redeeming to keep up with the evolving use of these cards," Reville said.
Younger consumers are particularly keen on prepaid cards, Reville reported, with seven out of 10 consumers under the age of 45 buying prepaid cards, compared with just five out of 10 consumers over the age of 45. Younger consumers also are more likely to redeem prepaid cards online than in stores. Among those between the ages of 18 and 34, 74 percent reported redeeming gift cards online; 64 percent reported redeeming gift cards at brick-and-mortar establishments. Overall, 66 percent of consumers redeem gift cards online, and 73 percent redeem gift cards at brick-and-mortar stores, according to Reville's report.
Big benefits for small businesses
A separate study, just released by Fiserv, points to significant benefits for small businesses offering gift cards. "Small business owners have a tremendous opportunity to boost revenue, foster customer loyalty, and strengthen their brand by investing in gift card programs," said Dom Morea, senior vice president, prepaid solutions, at Fiserv. "Gift cards are not only a potential growth engine for small business owners, they have become increasingly popular among consumers."
The survey, commissioned earlier this year by First Data Corp., which has since been acquired by Fiserv, queried nearly 1,100 consumers and 628 individuals who either own or manage small businesses. Among consumers surveyed, 74 percent said they regularly purchase gift cards from small businesses. The three types of gift cards consumers said they most preferred to purchase or receive were casual dining restaurants, coffee shops and specialty shops (like nail and hair salons).
The survey also found that while digital gift cards are gaining favor, physical gift cards remain the most preferred format, with 60 percent of consumers indicating they prefer gift cards they can carry with them rather than digital versions. One of the most striking findings reported by Fiserv is that 90 percent of consumers who receive gift cards for a small business they haven't shopped at said they would shop at those businesses and return after using their gift cards.
And gift cards don't have to be for a lot of money to get consumers shopping. Nearly four out of five consumers surveyed said that if they had a store gift card valued at just 88 cents they'd visit that store to redeem it.
Better than half the consumers surveyed (56 percent) said they join frequent shopper programs at small businesses, and that gift cards are their preferred way to have their loyalty rewarded.
When small business owners were asked what they wanted from a gift card program, one out of three said they were looking for simplicity.
Business owners also were asked to identify the top ways gift card programs can help boost business. The top six vote getters were:
Integrates with the POS systems they operate (selected by 60 percent)
Builds loyalty (53 percent)
Increases sales (50 percent)
Encourages spending beyond card value (49 percent)
Attracts new customers (47 percent)
Advertises my business (42 percent)
Another plus that apparently wasn't broached by First Data, is that gift card sales generate upfront cash for businesses. Clearly, gift card programs are a booming market opportunity for businesses large and small, and for the ISOs and merchant level salespeople selling these programs.

Patti Murphy is senior editor at The Green Sheet and president of ProScribes Inc. Follow her on Twitter @GS_PayMaven.
The Green Sheet Inc. is now a proud affiliate of Bankcard Life, a premier community that provides industry-leading training and resources for payment professionals. Click here for more information.
Notice to readers: These are archived articles. Contact names or information may be out of date. We regret any inconvenience.
Prev
Next