The Green Sheet Online Edition
October 28, 2019 • Issue 19:10:02
Industry Update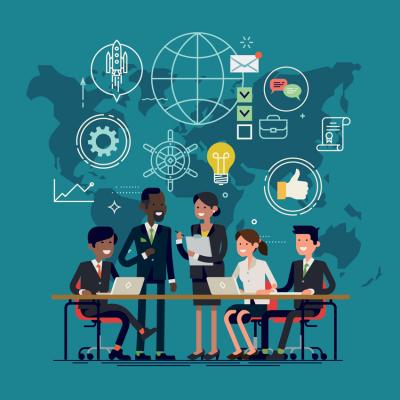 ANNOUNCEMENTS
Chosen Payments recognized
Chosen Payments was named one of the Top 10 Point of Sale Solution Providers by Aspioneer Magazine, a publication focusing on business leaders. The recognition was accompanied by a feature article in the magazine's October issue that details the phenomenal growth and recognition of the company since its launch eight years ago, Chosen Payments noted.
Global Payout signs major financing agreement
Prepaid payment solutions provider Global Payout Inc. entered into an arrangement with a long-term private investor for ongoing financial support at a valuation of 10 times the current share price. The investor's name was undisclosed, but Global Payout said it has previously provided more than $2,200,000 in investment capital to the company. Global Payout anticipates using a large portion of the proceeds to retire a substantial percentage of its outstanding convertible debt.
Paysafe's mPOS takes off
Paysafe Group launched Mobile Pay, its new cutting-edge mobile point of sale (mPOS) in the United States. Featuring apps developed with Apriva, a leading omnichannel payments solutions company, and patented hardware from AnywhereCommerce, a mobile payments pioneer, Mobile Pay offers a highly flexible approach to mobile payments, Paysafe stated. The solution was developed following strong interest from U.S. small and medium-sized businesses (SMBs) in integrating mobile payment apps.
Sysnet launches PCI DSS solution for payfacs
Sysnet Global Solutions introduced its Payment Card Industry Data Security Standard (PCI DSS) solution designed to help payment facilitators, their sub-merchants, and their acquirers increase PCI compliance and reduce risk. The solution gives these businesses the ability to report on the compliance status of their merchant portfolios regardless of size, Sysnet stated.
TSG names best ecommerce merchant experience providers
The Strawhecker Group recognized a selection of payments companies for their exceptional startup, small and midsize eommerce merchant experience. Square won the Ease to Launch award; Shopify won top honors for Best Sales Process; and the Lowest Cost award went to WePay. TSG's research was powered by TSG's Gateway Enterprise Metrics platform, which completed an anonymous process of opening new merchant accounts to obtain the ability to accept cards online.
RESEARCH
ClearSale, Aite study false declines, fraud prevention
Aite Group released a new ClearSale-sponsored report, The E-Commerce Conundrum: Balancing False Declines and Fraud Prevention. It is based on a study of 100 U.S.-based ecommerce executives whose companies earn annual revenues between $100 million and just under $1 billion. The report presents the latest information on the growth of CNP fraud and falsely declined orders in ecommerce, the impact of false declines on customer behavior, and strategies for reducing fraud and false declines.
U.S. forecasts 2.2 percent GDP growth in Q4
The Equipment Leasing & Finance Foundation's fourth quarter update to the 2019 Equipment Leasing & Finance U.S. Economic Outlook estimated that overall, the economy is expected to expand 2.2 percent, down from the previous estimate of 2.5 percent, with growth driven primarily by consumer spending. The foundation produces the report in partnership with economic and public policy consulting firm Keybridge Research.
Consumers eager for cybersecurity education
According to a recent survey conducted by The Harris Poll on behalf of Computer Services Inc., 74 percent of consumers would be likely to participate in a cybersecurity awareness or education program from their financial institution if it were offered to them. The survey also found that 92 percent of respondents have concerns about the security of their confidential data online. The results represent feedback from more than 2,000 U.S. adults ages 18 and older.
PARTNERSHIPS
BRD, Xpring's Ripple join forces
Cryptocurrency mobile wallet provider BRD entered into a strategic partnership with Xpring, Ripple's developer initiative to build the internet of value. BRD also received an investment of $750,000 from Xpring to help drive further adoption of XRP Ledger offerings worldwide. BRD said it will also build on Xpring's open platform for developers to support and integrate XRP into the BRD wallet.
CredoLab, iovation to fight credit fraud
CredoLab, a developer of bank-grade digital credit scorecards based on anonymous smartphone metadata, partnered with iovation, a TransUnion company specializing in device-based fraud detection and authentication solutions. CredoLab is integrating iovation's technology into its own to reduce fraudulent loan and credit card applications while optimizing digital customer onboarding for banks and nonbank lenders worldwide. CredoLab is leveraging iovation's FraudForce with CredoLab's CredoApp, CredoApply and CredoSDK. FraudForce helps banks and lenders distinguish fraudulent from legitimate transactions by evaluating associated accounts and devices, past device history, and suspicious device behaviors.
Samsung, Finablr team up on cross-border payments
Finablr PLC, a global platform for payments, and Samsung Electronics America added a money transfer feature to Samsung Pay. This new in-app, international money transfer service, a first of its kind in the United States, offers users seamless, secure cross-border payments to 47 countries through a variety of payout methods, all within Samsung's native mobile wallet, the partners stated.
SurchX, Konnektive tackle credit card processing fees
SurchX, a surcharging solution for ecommerce merchants, and Konnektive CRM partnered to help Konnektive's customers recover their credit card processing fees. The partnership enables Konnektive's ecommerce merchants to incorporate a fully compliant transaction fee to purchases made with a credit card, SurchX reported.
TNS, WannLynx collaborate for C-stores
Transaction Network Services and WannLynx are collaborating to offer convenience store chains increased control and content management of their terminals in-store and at the forecourt. The deadline for upgrading gas pumps to EMV transactions is October 2020. Since this technology upgrade requires a significant investment by store owners, the ability to deliver timely, value-added offers can lead to new revenue opportunities and help improve the new dispensers' return on investment, according to the partners.
ACQUISITION
C&H Financial, Mann Merchant Processing merge
C&H Financial Services Inc. disclosed that it merged with Mann Merchant Processing Systems LLC to expand East Coast business operations and execute growth strategies. "The merger strengthens our position as a growing fintech company by combining the best elements of the two companies under one brand," said Anthony Holder, CEO of C&H.
APPOINTMENTS
Ingenico taps José Luis Arias
Ingenico Group appointed José Luis Arias as its executive vice president Europe, Middle-East and Africa. Arias formerly served as the company's executive vice president for the Latin America region. Now based in Ingenico's Paris headquarters, Arias' primary focus will be to maintain and further develop Ingenico's growth in the EMEA region. Arias, who joined Ingenico in 2010, is also a member of the Executive Committee of the Banks & Acquirers division at Ingenico.
David Tucker joins Certified Payments
Certified Payments welcomed David Tucker as its Southeast regional sales manager. In this role, Tucker will cultivate new sales opportunities among government agencies and bureaus, research and analyze sales options, and further enhance relationships with customers. Tucker brings extensive sales experience and a healthy knowledge of software and technology services to the position. He most recently served as the regional sales manager at First National Bank of Omaha.

The Green Sheet Inc. is now a proud affiliate of Bankcard Life, a premier community that provides industry-leading training and resources for payment professionals. Click here for more information.
Notice to readers: These are archived articles. Contact names or information may be out of date. We regret any inconvenience.
Prev
Next