The Green Sheet Online Edition
September 09, 2019 • Issue 19:09:01
Industry Update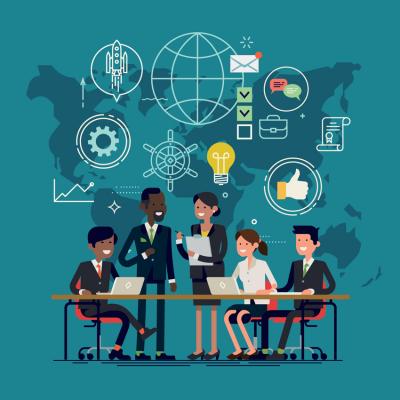 ANNOUNCEMENTS
Anchor releases digital wallet, lists on Liquid
Anchor, a two-token, algorithmic stablecoin pegged to the growth trend of the global economy, reported it is beta testing the new Anchor Wallet. It also said it will soon be listed on Liquid, a trading platform devised to bridge the worlds of fiat and crypto currencies. Liquid will be the first to offer crypto traders, investors and enthusiasts the opportunity to purchase, trade and sell Anchor, the first algorithmic stablecoin pegged to the global economy, the company said.
EMVCo to support six- and eight-digit IINs
EMVCo is evolving the EMV Integrated Circuit Card Specifications for Payment Systems to support both future eight-digit issuer identification numbers (IIN) and the existing six-digit format. As the change may have implications for merchant and processor systems beyond payments, EMVCo published a draft specification bulletin that summarizes the changes. The bulletin is scheduled to be published by the end of 2019 and become effective in 2021. The IIN forms part of theprimary account number that links a card to an individual account.
Melissa app to simplify ID verification
Melissa, a provider of global identity verification solutions, introduced Melissa KYC (know your customer), a unified compliance toolset designed to enable businesses to verify the identity of their customers easily, securely and conveniently. The solution includes ID card and document authentication, biometrics and liveness confirmation to streamline customer onboarding and customer due diligence so companies can confidently adhere to complex government regulations, the company said.
MTrac heralds MTrac 3.0
Global Payout Inc., a provider of comprehensive, customized prepaid payment solutions, and its wholly owned subsidiary MTrac Tech Corp. disclosed that MTrac launched a massive update to its blockchain powered payment platform, which includes the addition of new banking partners to provide enhancements that improve the merchant experience. Kevin Curtis, MTrac Chief Strategy Officer, said the MTrac 3.0 launch "is the culmination of key partnerships, significant market share, and our team's focus on compliance, service, and stability."
MX sponsors Patriot Boot Camp
MX, a data platform provider for banks, credit unions and fintechs, stated it signed a four-year sponsorship of Patriot Boot Camp. MX also hosting the boot camp Aug. 23 to 25, 2019, at MX headquarters in Lehi, Utah. The boot camps are designed to help transitioning members of the military, veterans and military spouses pursue their entrepreneurial dreams. "Coming from a military family as well as having attended the U.S. Air Force Academy, I have seen firsthand the incredible entrepreneurial potential of these brave men and women who serve our country," said Ryan Caldwell, founder and CEO of MX.
OneConnect launches big-data-based governance
OneConnect Financial Technology Co. Ltd., a technology-as-a-service platform for financial institutions in China, said it launched Data Governance Solution, the first end-to-end data governance solution based on big data technology in China. OneConnect is an associate company of Ping An Insurance Co. of China Ltd. In addition, OneConnect will offer fintech software-as-a-service (SaaS) to the European market through finleap connect, a fintech SaaS provided in Europe.
RESEARCH
Healthcare payment dysfunction detracts from patient care
OODA Health stated that new research it conducted in partnership with HIMSS details how consumer healthcare payment dysfunction affects all healthcare stakeholders, creating system-wide issues and interfering with patient care. The study surveyed executives from U.S. hospitals and health systems, health insurers, payers and health plan administrators. Among the findings: two-thirds of clinicians said dealing with patient collections takes time away from patient care, and providers said 44 percent of patients are frequently distracted by bills and payment concerns, resulting in a lower level of compliance and adherence to medical plans.
J.D. Power: Discover top in cardholder satisfaction
For the fifth time in six years, Discover ranked highest for credit card customer satisfaction among U.S. credit card companies by J.D. Power. Discover received a total of 842 points out of a possible 1,000, according to the J.D. Power 2019 U.S. Credit Card Satisfaction Study, outpacing the industry average by 36 points, and improving six points from 2018, researchers stated. Roger Hochschild, CEO and president of Discover, said, "The credit card landscape remains competitive, and we continue to invest in technologies that improve every customer interaction with us."
MetaBank says it pays to leverage faster payments
Companies that leverage faster payments for consumer disbursements could see valuable business returns, according to a new MetaBank study. Companies that pay consumers via paper check should take note: consumer preferences are shifting toward alternative payment options for the payment of rebates, refunds, credits, insurance benefits, tax refunds and more. MetaBank said these are among the actionable insights identified in its report Faster Payments: What Consumers Want from Businesses in 2019.
PARTNERSHIPS
BlueSnap teams up with Chargebacks911
BlueSnap, an online payments technology company, partnered with Chargebacks911, a technology platform provider for loss prevention and dispute management, to offer comprehensive dispute management tools to users of BlueSnap's payment processing solutions. With built-in capabilities powered by Chargebacks911, BlueSnap customers now have the ability to access advanced mitigation services – as well as industry-leading chargeback prevention and management tools – through BlueSnap's exclusive all-in-one payment platform, BlueSnap said.
BlueStar, Newcastle Systems join forces
BlueStar, a distributor of solutions-based digital identification, mobility, network infrastructure and security technology, is partnering with mobility technology provider Newcastle Systems Inc. BlueStar's partner network will be able to offer several Newcastle Systems' mobile powered products and mobile workplace mobility solutions. Mike Byington, vice president of business development at BlueStar, said, "Newcastle Systems' products, services, and support will aid our customers in their ability to expand their business."
Ecomdash, New Xero integrate
Ecomdash, a multichannel inventory solution, integrated with global small business platform Xero. Ecomdash users can now access accurate inventory and financial data without any additional data entry; merchants can control multichannel operations with Ecomdash while automating the movement of financial data to their Xero account, the partners stated. Kevin Loomis, CIO of Ecomdash, added, "Giving our merchants the ability to automate as many tasks as they can, at a price they can afford, will ultimately allow them to focus on advancing their businesses."
Envestnet | Yodlee, a NACHA Preferred Partner
NACHA reported that Envestnet | Yodlee became a NACHA Preferred Partner. As such, the company joined a select group of innovators contributing to NACHA's strategic efforts in support of the payments ecosystem by removing friction, increasing ease, improving cash flow accessibility and efficiency, as well as supporting sound risk management and security for ACH payments, NACHA said.
ACQUISITION
DoorDash to buy Caviar from Square
U.S. food delivery startup DoorDash entered an agreement to acquire Square's food delivery app, Caviar, for approximately $410 million in cash and DoorDash stock. Caviar will retain its leadership team, and its restaurant partnerships will transition to the DoorDash platform, analysts reported. Square bought Caviar in 2014 for $90 million to replace its online ordering and mobile wallet platform.
APPOINTMENTS
NFC Forum elects two vice chairmen
The NFC Forum, the global standards and advocacy association for near field communication (NFC) technology, elected two vice chairmen to its board of directors: Preeti Ohri Khemani, director of systems engineering for the digital security solutions division at Infineon Technologies Austria AG, and Fabrice Punch, marketing director for PL NFC infrastructure and consumer at NXP Semiconductors. Khemani and Punch are experienced and influential leaders in the NFC technology industry and have been members of the forum's board of directors, the NFC Forum stated, adding that in their expanded roles as vice chairman they will help advance the NFC Forum's mission and actively contribute to further increase the adoption of NFC technology worldwide.
DiscoverOrg, ZoomInfo tap Alyssa Lahar
DiscoverOrg and ZoomInfo, which combined to provide sales, marketing and recruiting professionals access to trusted, comprehensive business-to-business data, appointed Alyssa Lahar as chief human resources officer. Lahar brings over 22 years of high-growth human resource experience to DiscoverOrg and ZoomInfo, most recently as vice president of human resources in the Dell Technologies storage division, the company stated.
SHRG expands management team
Sharing Services Global Corp. (SHRG) appointed Garrett McGrath as chief impact officer and Sylvia McGrath as chief experience officer of Elepreneurs LLC, a wholly owned subsidiary of the SHRG. Garrett McGrath has 30 years of experience as a top network marketing professional and has built organizations consisting of more than 150,000 distributors spanning 21 countries, the company noted. He has also served as president of the Association of Network Marketing Professionals since 2012. Sylvia McGrath has 25 years' of marketing experience, including serving as corporate vice president of marketing for a network marketing company and vice president of sales and marketing for a design firm with Fortune 500 clientele.

The Green Sheet Inc. is now a proud affiliate of Bankcard Life, a premier community that provides industry-leading training and resources for payment professionals. Click here for more information.
Notice to readers: These are archived articles. Contact names or information may be out of date. We regret any inconvenience.
Prev
Next