The Green Sheet Online Edition
September 09, 2019 • Issue 19:09:01
What drives disruption and innovation in payments?
By Brandes Elitch
CrossCheck Inc.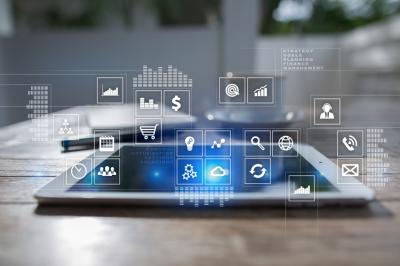 Many people working in the payments industry sense that disruption is everywhere, and it can be overwhelming. They see it in platforms, marketplaces and ecosystems. Examples include proliferating fintechs, real-time payments, P2P payments, POS credit, the gig economy, on-demand retail, mobile transactions, cardless credit transactions using nonbank mobile apps, biometrics, conversational commerce, digital money, and more.
Recently, I heard a podcast with Harvard Professor Thales Teixeira that provides a new way to look at disruption (see the Knowledge@Wharton show on SiriusXM). He feels it's not the emergence of a new technology that creates disruption in business.
"In the vast majority of cases, these startups have the same technologies as the incumbents that they are fighting," he said. "They disrupt established companies by decoupling the customer value chain, picking one aspect of the business and doing it better than the incumbent."
A focus on dissatisfaction
Disruptors find something that users are extremely dissatisfied with, and they reduce one of three parameters: monetary (what it costs), the effort necessary to buy and use it, and the time it takes to buy and use it.
Teixeira mentioned Uber as an example. When the founders launched the company, all the technology they had was a mobile phone and GPS. Consumers called a central number and someone answered the phone, and then placed an outbound call to find a black car to pick them up. It worked because they saw a situation they could improve: after a concert or show, everyone left the theatre at the same time, and there were never enough taxis to take everybody.
This seems obvious today, but apparently it wasn't obvious before Uber. The founders mapped the consumer value chain, classified activities by value and found out where consumers were not fully satisfied. The result is decoupling, as defined by Teixeira. The same thing happened with Airbnb. When a big event came to town, there were never enough hotel rooms. It didn't take a fintech to solve this problem.
Not all fintech offerings have been as successful as these two. For instance, Facebook's Libra "currency" doesn't solve any problems for those with a bank account and a credit card. And the unbanked aren't served at all. Libra cannot be purchased without a credit card or a bank account because Facebook doesn't take cash.
This looks less like something revolutionary and more like an attempt by Facebook to circumvent regulatory oversight. You could say this much hyped "innovation" is a case of "big hat, no cattle," as they say in Texas.
Contrast this with the GAFA firms (Google, Apple, Facebook and Amazon) that are integral to the payments landscape because they can close the loop between what is advertised and what is sold, and at what price point. This allows them to price and improve marketing, as well as build a payments profile for buying patterns, credit scoring and returns management – valuable information for their clients. No radical new technology is involved, just new ways of mining, routing and using data.
Fintech winners and losers
Fintech (the joining of financial services and information technology) probably started back in 1867, when Edward Calahan invented the tickertape machine. But in the last 10 years, new players have been changing how to deliver financial services and products. Some people have called this "disruptive innovation."
New entrants have focused on nontraditional concepts such as distributed ledger technology (including blockchain); cryptocurrency and virtual currency; artificial intelligence and deep learning; digital identity and biometrics; cybersecurity and fraud prevention; fintech for social good; banking and personal finance; next-gen commerce and retail; alternative lending and credit; payments and platforms; digital marketing and consumer experience robots; and, of course, regtech.
Some of these solutions will be more successful than others. For example, universal digital wallets, such as Google, Samsung Pay, and Apple Pay, haven't yet achieved meaningful adoption among consumers. Despite their added security features, they don't really add value in the consumer's mind, an important factor Teixeira mentioned.
Consumers find it easier to insert a chip card in a reader. Psychologists call this consumer behavior "muscle memory." Meanwhile, merchants are developing their own proprietary apps for consumers to use, and since consumers will only use a handful of those, universal wallets may ultimately miss the boat.
Today mobile devices are used for half of all ecommerce transactions in the United States. Some observers have predicted that at some point a multitude of devices, including phones, cars, watches and browsers, will connect to the Internet of Things.
To make this work, the requisite security and identity verification must be in place. Payment processors will have to know their customers and their devices, probably through tokenization, either at the consumer level or where the merchant or supplier holds the token. New technology is involved here, but I wouldn't call it revolutionary, more like evolutionary.
Existing tech, new uses
Banking expert Chris Skinner, whom I interviewed in a recent column, said that this is really just about finance delivered by technology in a new way, but not new technology. That new way encompasses these features, all of which reflect Teixeira's criteria. It will be:
Real time (not available in specific time increments, like monthly or annually).
Available all the time and everywhere (no downtime).
Invisible, frictionless and seamless.
Personalized to the consumer.
Predictive for the consumer.
When consumers receive this information, they will be able to share it in real time, thanks to platforms such as Snapchat, Instagram and Twitter, because consumers have come to expect a seamless flow of information all the time. And the corporate banking users (enterprises and their business clients) will want the enhanced flow of information and data to support their business activities, the obvious example being capabilities for cross-border settlement. We tend to be focused on fintechs, but there is a large existing banking and payments world composed of highly regulated and monitored platforms, marketplaces and ecosystems. Some observers have suggested banks will soon no longer monopolize payments. McKinsey & Co. said the tech giants are set to grab up to 40 percent of the $1.35 trillion in U.S. financial services revenue from incumbent banks.
Apple could issue a debit card or personal finance management app. Google's money movement and commerce services form a payments hub with unmatched global reach. Amazon could quickly undercut legacy players. All of this could significantly erode the revenue, profitability and even viability of the 4,600 commercial banks in the country. That would not be a good thing.
Staunch regulators
My sense is that this will not happen. To put things in perspective: in the United States, there are eight national banking supervisory entities. Furthermore, each of the 50 states has its own legal regulatory structure. A critical factor to the growth of fintech solutions is the ability and willingness of the regulators to move away from a strictly rules-based model and to understand new products that might somehow "override" traditional regulatory strictures.
Regulators have a fundamental goal that fintechs do not share: to track and eliminate money laundering and terrorist-financing activity, and ensure that the banks they regulate meet generally accepted norms for capital, liquidity, asset quality, reserves, underwriting and profitability. A related concern is cybersecurity and the protection of the integrity of the nation's financial system.
To complicate matters, when it comes to cross-border transactions, coordination is required between governments, banking and financial regulators, and standard-setting bodies. I don't see bank regulators changing their focus or methodology anytime soon.
Again, the focus is not on technology per se, but on the value the user gets from it. I doubt regulators will let fintechs and nonbanks take on traditional banking functions without holding the new entrants to the same exacting standards demanded of banks. There is a lot of activity in the fintech space, but the next time you look at a new entrant, remember to use the three criteria suggested by Teixeira, and start with the basics, because 90 percent of new fintechs will not be around in another five years. Look for opportunities to decouple an existing provider in the cost, effort and time it takes to buy something. You will be on the right track, and you will not likely have to invent new technology to succeed.

Brandes Elitch, director of partner acquisition for CrossCheck Inc., has been a cash management practitioner for several Fortune 500 companies, sold cash management services for major banks and served as a consultant to bankcard acquirers. A certified cash manager and accredited ACH professional, Brandes has a Master's in Business Administration from New York University and a Juris Doctor from Santa Clara University. He can be reached at brandese@cross-check.com.
The Green Sheet Inc. is now a proud affiliate of Bankcard Life, a premier community that provides industry-leading training and resources for payment professionals. Click here for more information.
Notice to readers: These are archived articles. Contact names or information may be out of date. We regret any inconvenience.
Prev
Next