The Green Sheet Online Edition
April 22, 2019 • Issue 19:04:02
Industry Update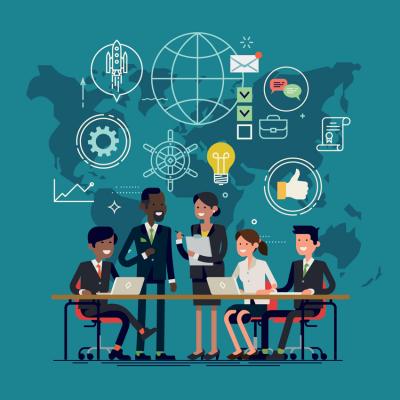 ANNOUNCEMENTS
Coinsquare to launch cryptocurrency platform
Cryptocurrency trading platform Coinsquare stated it will soon launch eCAD, the first stablecoin pegged to the Canadian dollar, marking the start of a new era for cryptocurrency mass adoption in Canada. Cole Diamond, CEO of Coinsquare, said the launch will create the "first transparent, affordable, and secure way of transferring value in Canada and beyond, without the risk of instability in the traditional cryptocurrency market."
FIME set for EMV Contactless Interface 3.0
EMVCo recently accredited FIME testing laboratories for EMV Contactless Interface v3.0. "Card, terminal, smartphone and wearable manufacturers can now align with EMVCo's updated EMV Level 1 Specification," FIME stated. "The enhanced specification addresses the latest interoperability and communication needs of EMV acceptance devices and contactless payment form factors." FIME's gap analysis, tools and lab certification services were created to help manufacturers successfully design, develop, deploy and validate their products.
NAPCP celebrates 20-year anniversary
NAPCP, the commercial card and payments industry's first professional association turns 20 years old this year. In 1999, purchasing card managers, Laura Flandrick and Diane McGuire, who serve as NAPCP managing directors, launched the organization with the goal to guide, educate and support purchasing card professionals, and create synergies to foster effective application of more robust products. The NAPCP stated it has provided timely support as the industry experienced major innovation, a financial crisis, unprecedented globalization, social media evolution, domestic and global regulation, and data and artificial intelligence domination.
New Jersey, Philadelphia protect cash acceptance
On March 18, 2019, New Jersey enacted legislation preserving the option for consumers to pay with cash at retail locations throughout the state. Passage of the new statute came shortly after Philadelphia adopted a similar law, the National ATM Council noted, adding this legislative trend is picking up momentum and is worthy of support. "These new laws also specifically address the need to maintain equal access to retail goods/services for the nation's unbanked and underbanked citizens," NAC said. Similar legislation is under consideration in New York, Chicago, San Francisco and Washington, D.C.
ProfitStars wins 2019 FinTech Breakthrough award
ProfitStars, a division of Jack Henry & Associates Inc., received the Best Business Lending Platform Award from FinTech Breakthrough for its Commercial Lending Center Suite. The awards program, which received more than 3,500 nominations this year, acknowledges fintech innovators and leaders from around the world in a range of categories, including personal finance, lending, payments, investments, regtech and insurtech.
Pyrofex introduces blockchain, payment platform
Pyrofex reported that CDelta, its open source, proof-of-stake blockchain and payment platform built using Casanova's consensus system, will be able to process 50,000 transactions per second at launch. "By developing a solution for the long-standing latency issue suffered by blockchains, we aim to lay the groundwork for adoption of crypto payment dapps [decentralized applications], which are far more private than credit cards and eliminate the need for unnecessary fees paid to app and credit card companies as well as banks," Pyrofex founder and CEO Nash Foster, noted.
RESEARCH
SMBs shifting away from traditional lending practices
Small and midsize businesses (SMBs) prioritize speed of payment and favorable interest rates when selecting a lender, according to a new study by Swift Prepaid Solutions, which specializes in prepaid corporate disbursements and incentive payments. Researchers found that of the 38 percent of respondents who took out loans in the last 18 months, 64 percent intend to apply for another loan in the coming year. They also said interest rates, closely followed by speed of payment, are most important when choosing a lender.
Younger generations drive gift card ecommerce
New research from Blackhawk Network revealed a generational divide in the way younger consumers shop, pay and engage with gift cards. Although brick-and-mortar retail has a strong foothold in the market, demand for egifts from Gen Z and millennial consumers is rapidly catching up with demand for physical gift cards, Blackhawk noted. While gift card merchants are increasingly embracing omnichannel gift card options, there is room for progress in their offerings, researchers found.
Showrooming, webrooming popular in Asia
transcosmos inc. conducted a survey of 3,200 online shoppers in 10 Asian cities to gauge their online shopping habits, in particular use of showrooming and webrooming. Sixty-two percent of online shoppers in Tokyo had showroomed; more than 80 percent had showroomed in other Asian cities. Fifty-four percent had webroomed in Tokyo; that figure was close to 70 percent in Beijing and Taipei. In all locations surveyed, online shoppers favored showrooming and webrooming for purchasing apparel, home appliances, PCs, cosmetics and medicine.
PARTNERSHIPS
EVO, eHopper POS integrate
EVO Payments Inc., a provider of payment technology integration and acquiring solutions, formed a strategic relationship with eHopper, a POS provider specializing in mobile, web-based and desktop POS software. Merchants using eHopper software will now be able to use EVO's payment processing services to accept credit and debit card payments.
Vladimir Basin, general manager at eHopper POS, stated the relationship with EVO is a critical component to achieving eHopper's objective of providing an all-in-one solution with integrated merchant services for small businesses worldwide.
Dollar General, Western Union launch money transfer service
Dollar General and Western Union customers can now complete Western Union money transfers at more than 15,400 Dollar General locations in 44 states. Customers initiate international and domestic money transfers digitally through the Western Union mobile app or by visiting westernunion.com, and then pay in person at Dollar General locations. Consumers can also receive money transfers in-store.
National Benefit Programs signs two
Two new vendors are working with National Benefit Programs. Recreation Connection offers a range of event and destination discounts and is "a premier vendor for finding discount tickets for entertainment and leisure activities," NBP said. Core Creative Group is a creative and marketing agency focused on small startups and midsize businesses ready to expand.
ACQUISITIONS
Apex Revenue integrates with RevSpring brand
RevSpring, a provider of consumer engagement, billing, and payments solutions, reported that Apex Revenue Technologies is now integrated with the RevSpring brand, following their strategic combination in October 2018. Integrating the brands marks a major milestone as the combined companies work as one team to enhance and strengthen already powerful solutions to drive optimum outcomes for customers, RevSpring stated.
TimePayment acquires LeaseQ
Fintech company TimePayment acquired LeaseQ Inc. to enhance TimePayment's focus on offering vendor partners a leading platform, differentiated product offerings, faster funding and improved services. LeaseQ was the first online equipment financing marketplace to show multiple competing financing offers to prospective borrowers, TimePayment said, adding that the marketplace remains an innovative sales financing option for vendors.
APPOINTMENTS
Kelly Castell joins Bluefin
Bluefin, a provider of payment security technologies and solutions, added Kelley Castell as its chief operating officer. Castell joins Bluefin after several years as COO of Oasis Outsourcing, a provider of workforce and human resource solutions for small and midsize businesses. Previously, he spent 16 years in leadership roles with First Data Corp., most recently as senior vice president of client service and portfolio management for First Data's Global Business Solutions unit.
Payrailz taps two execs
Digital paymnts company Payrailz hired Jean Kaye as vice president of project management and Denise Delisle as vice president of payment operations. In her role as vice president of project management, Kaye will report to Payrailz CEO, Fran Duggan, and be responsible for delivering project road map and development plans for Payrailz. As vice president of payment operations, Delisle will report to COO Paul Franko and lead the company's payment processing, account reconciliation and biller/vendor management.

The Green Sheet Inc. is now a proud affiliate of Bankcard Life, a premier community that provides industry-leading training and resources for payment professionals. Click here for more information.
Notice to readers: These are archived articles. Contact names or information may be out of date. We regret any inconvenience.
Prev
Next