The Green Sheet Online Edition
November 26, 2018 • Issue 18:11:02
Industry Update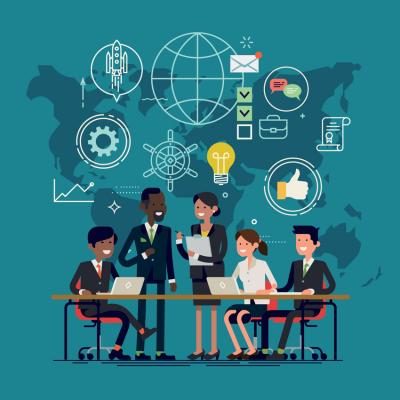 ANNOUNCEMENTS
CardFree launches pay at table via consumer mobile device
CardFree, a mobile wallet provider to large merchants, said it recently introduced "the easiest to deploy" pay at table service in the market today. The new service does not require investment in new hardware and has already been pre-integrated with 90 percent of restaurant POS systems, the company noted. Consumers use mobile devices to launch the restaurant app or mobile web page where they can view and pay their checks. Average deployment times range between two to four weeks, CardFree added.
EMV Academy now Secure Payments Academy
EMV Academy, an independent payments education organization, has a new name: Secure Payments Academy. The organization said the move reflects growing interest in its expanded payments curriculum, which now includes blockchain, bitcoin, Internet of Things and e-wallets in addition to its EMV, contactless and mobile NFC courses that have been offered since 2011. Stewart Chalmers, SPA co-founder and chief marketing officer, said the academy's mission remains the same: prepare, educate and facilitate a better understanding of the exciting new financial technologies to ensure secure, convenient transactions, anywhere, anytime.
HashCash unveils white-label bitcoin payments for ecommerce
HashCash Consultants, which enables real-time, cross-border payments using the HashCash blockchain network, introduced a white-label bitcoin payment processor to enable consumers to make ecommerce payments with bitcoin. Blockchain's decentralized distributed ledger validates and records transactions using smart contracts, which are encrypted, immutable and permanent, HashCash stated, adding that the bitcoin processor will also solve problems attending conversion of fiat currencies, as well as those associated with sharing sensitive details online.
USAT brings contactless debit with Interac Flash to Canada
USA Technologies Inc., a digital payment, consumer engagement and logistics service provider for the self-service retail market, heralded the availability to the Canadian of ePort G9 with Interac Flash, a contactless debit solution. "Using the ePort G9, unattended retail businesses in Canada can expand their payment acceptance options by providing consumers with the ability to use their Interac Flash-enabled bank debit cards when making purchases," USAT stated. According to Interac Corp., Canadians choose Interac over 16 million times a day to pay and transfer money.
US Payments Forum releases new EMV migration resources
As part of its ongoing effort to ensure an efficient migration to EMV contact and contactless chip payments, the U.S. Payments Forum released two new implementation resources for U.S. issuers and merchants. The first offers card issuers recommendations for issuing dual-interface contact and contactless chip cards to accommodate acceptance at all merchant locations, including transit. The second resource for merchants provides guidance for processing Canadian contact chip cards at U.S. POS terminals. For further details, visit www.uspaymentsforum.org.
RESEARCH
ATMIA calls for sustainable software paradigm
Research commissioned by the ATM Industry Association and conducted by Eric de Putter of Payments Redesign found the total cost of upgrades associated with the next ATM operating system migration could exceed $5 billion globally. Financial institutions and independent ATM deployers are frustrated by recurring operating system upgrades, reduced support for ATM central processing units and software stack complexity, research results indicated. "These seemingly endless migration and upgrade cycles are not sustainable," ATMIA stated. "A new software paradigm is urgently needed for the ATM industry."
Amazon Prime members will shop local businesses during holidays
Small business loans platform Funding Circle published results of its survey on U.S. consumer support for small businesses. It revealed that three in four Amazon Prime members are still making the effort to shop at independent, local small businesses. Seventy-six percent of Amazon Prime members – and 77 percent of all consumers – surveyed said they were willing to pay more for something at an independent, local small business rather than buying the same item on Amazon. A majority of these respondents (60 percent) said they would pay a 10 percent premium or more.
Juniper finds total connected cars to exceed 775 million by 2023
New data from Juniper Research indicates that 775 million consumer vehicles will be connected via telematics (the branch of information technology that addresses long-distance transmission of computerized information) or by in-vehicle apps by 2023, rising from 330 million in 2018. This is an average annual growth of 18.7 percent over the next five years. The report titled Consumer Connected Cars: Telematics, In-vehicle Apps & Connected Car Commerce 2018-2023 predicts automotive original equipment manufacturers will enable in-vehicle infotainment systems to be accessible to third-party developers, which will ultimately increase the value proposition for drivers.
Reportlinker sees rise in global crypto asset management growth
The global crypto asset management market size is expected to grow from $94 million in 2018 to $207 million by 2023, a compound annual growth rate of 17.1 percent, according to Reportlinker. The market's major growth drivers include the need to safeguard cryptocurrency assets, growth in the cryptocurrency market, rising dependence on cryptocurrency and proliferation of blockchain technology. However, lack of regulatory frameworks may restrain this growth, researchers noted.
PARTNERSHIPS
Bridgeline to support Stripe processing
Bridgeline Digital Inc., a provider of cloud-based web content management, ecommerce and marketing automation software, stated it will expand its enterprise ecommerce capabilities by providing native support for Stripe Payments. "This newly integrated payment provider expands on our list of currently supported providers such as Authorize.net, CyberSource, PayPal and more," Bridgeline said. The partnership provides a transactional payment alternative to PayPal, allowing users to stay on a company's website throughout their commerce transaction as opposed to redirecting them away from the website to handle the payment processing, Bridgeline added.
Ingenico, Xiamen Airlines work to optimise global online payments
Ingenico Group, which focuses on seamless payments globally, signed a partnership agreement with Chinese carrier Xiamen Airlines to provide the online payments infrastructure for the company. Ingenico stated that Xiamen Airlines' customers come from diverse markets, which has led to a complex payments infrastructure. To sustain growth and simplify payment operations, the company selected Ingenico to enable it to increase the number of local payment methods and currencies it accepts, and help optimise the customer experience when purchasing airline tickets online.
Michigan Legacy CU, FCTI team up
Michigan Legacy Credit Union and FCTI Inc. signed a multiyear contract to provide dynamic on-screen marketing to Michigan Legacy Credit Union cardholders at ATMs placed in 7-Eleven locations throughout the United States. The agreement enables the credit union to deliver custom-branded messages including targeted campaigns to their cardholders through the Screen Upgrade feature of FCTI's Marketing and Branding Application ATM program, the partners stated.
Nexo joins new Mistertango partners program
Crypto-friendly payment company Mistertango launched its partners offers platform, which is integrated into Mistertango's website and mobile application, and provides customers access to a range of services and solutions provided by partners enrolled. Through the platform, Mistertango customers benefit from new, often exclusive offers, and partners have a new channel to market for their products, the company stated. Crypto loans provider Nexo joined the platform to offer access to crypto loans disbursed via Single Euro Payments Area payments deposited directly into Mistertango customer accounts.
SWBC now a NACHA Preferred Partner
SWBC has become a NACHA Preferred Partner for automated clearing house (ACH)-facilitated lending services. NACHA – The Electronic Payments Association said its Preferred Partners are "a select group of innovators that contribute to NACHA's strategic efforts in support of the payments ecosystem at large by removing friction, increasing ease, cash flow accessibility and efficiency, as well as supporting sound risk management and security for ACH payments." SWBC was selected as a Preferred Partner because of its suite of products that facilitate efficient use of ACH payments within financial institutions' own lending products, the association added.
USAePay certified on EPX processing platform
Payment gateway service provider USAePay reported it is now certified on Electronic Payment Exchange's processing platform. EPX, the wholly owned processor of North American Bancard Holdings, offers full-service credit card, debit card, and electronic check payment processing. Martin Drake, president of USAePay, said, "This integration with EPX will open the door for many of our ISO, ISV, and POS partners to have more processing options and tools available to utilize."
Vigilant, Park Mobile team for pay-by-phone parking
Artificial intelligence and data analytics company Vigilant Solutions teamed with ParkMobile, a provider of mobility and smart parking solutions in the United States. Vigilant said the objective is to provide businesses, universities and municipalities a solution to enable enforcement officers to expedite payment verification of parking permits and pay-by-phone accounts. "The integration creates a powerful parking payment verification solution by combining ParkMobile's parking permit and pay-by-phone systems with Vigilant Solutions' cloud-based software and license plate recognition (LPR) detections," the partners noted.
ACQUISITION
AdRoll Group acquires Growlabs for RollWorks business unit
AdRoll Group reported that it acquired Growlabs, a two-year-old startup with a comprehensive business-to-business (B2B) database and suite of lead generation and outbound sales automation technologies. The acquisition of Growlabs is expected to bolster AdRoll's identity graph and data capabilities to strengthen B2B offerings. "Launched in February of this year, RollWorks, a business unit of AdRoll Group, is focused on providing B2B marketers with an account-based marketing (ABM) solution from account discovery through engagement and measurement," AdRoll stated.
Edenred gains Corporate Spending Innovations
Edenred SA, a provider of transactional solutions for companies, employees and merchants, signed a purchase agreement to acquire Corporate Spending Innovations, which is focused on electronic business-to-business payment solutions. The sale includes CSI Enterprises Inc. and all its subsidiaries with business operations continuing under the CSI brand, Edenred.
APPOINTMENTS
Coney joins Voci Technologies
Speech analytics platform provider Voci Technologies hired industry veteran Michael Coney as its chief operating officer. Coney will be responsible for marketing, sales, customer support and operations. He joins the company after its recent Series B funding round and year of rapid growth. Coney's entrepreneurial and executive experience includes managing high-growth companies, raising capital and working with a wide range of investors at startups and large public companies alike, Voci stated.
De Petro on board at Esquire Bank
Jeffrey D. De Petro joined Esquire Bank as chief administrative officer of merchant services. He has been in the credit card industry for the last 25 years and has held a variety of executive positions within the payments industry. His focus has been on operations, risk management, credit underwriting, compliance, chargebacks and fraud, the bank noted. Most recently, he managed Mastercard's business risk assessment and mitigation program and the MATCH program and product.
Changing of MWAA board
Dinah Suppes, vice president, operations at eVance Inc., is the incoming president of the Midwest Acquirers Association. Rod Katzfey, executive vice president, Integrated Payments Group at Nuvei and immediate MWAA past president, is now the organization's vice president. Other board officers include Mark Dunn, Field Guide Enterprises, serving as treasurer, and Clare Crotty, Discover Global Network, secretary. Rounding out the board are MWAA past president Mary Winningham, MirrorConsulting Inc.; Daniel Suppes, Ikon Group LLC; and Mark Hayward, Aperia LLC.
Infinicent taps Lynch
Infinicept, creators of Payment Facilitator in a Box, selected Frank Lynch as its new vice president of sales. Lynch will take a lead role in developing and executing sales strategy, while growing the sales team to meet robust demand for payment facilitator solutions, the company stated. Lynch formerly worked for JP Morgan Chase and its predecessor, Chase Paymentech. Most recently, he was executive director of the Payment facilitator sales channel for JP Morgan Chase & Co.
David Schwartz signs on with Nuvei
Nuvei appointed David Schwartz as its chief financial officer. He will lead the company's finance, legal and human capital functions. Schwartz has 25 years' experience in corporate finance, strategy, financial management, turnaround and advisory situations with private and public companies, Nuvei stated. He most recently served as CFO at Aldo Group, a fashion footwear and accessory retailer, where he held operational and financial leadership roles. Schwartz was also part of Optimal Payments' founding group in 1999 and spent close to a decade helping to build that company into a global payment provider.
National Benefit Programs selects Sills
National Benefit Programs recruited Dana Sills as its senior vice president of sales. Sills will be responsible for creating strategic partnerships with ISOs, MLSs, payment processors, financial institutions, integrated software vendors, cash advance providers and other organizations interested in delivering enhanced value to their client base while also increasing their portfolio valuation, NBP stated.

The Green Sheet Inc. is now a proud affiliate of Bankcard Life, a premier community that provides industry-leading training and resources for payment professionals. Click here for more information.
Notice to readers: These are archived articles. Contact names or information may be out of date. We regret any inconvenience.
Prev
Next