The Green Sheet Online Edition
June 25, 2018 • Issue 18:06:02
Six factors to consider when evaluating cash discount programs
By Matt Nern
SignaPay Ltd.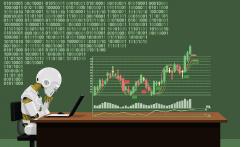 Cash discount programs are quickly transforming the payments industry, allowing merchants to reduce credit card processing fees and giving ISOs the ability to increase their residuals. With more cash discount programs becoming available, it's important as an ISO or merchant level salesperson to consider the logistics and benefits that are provided and sign with an experienced provider that offers a reputable program. Here are six factors to consider when selecting a cash discount partner:
1. Legality
Not all cash discount programs are built the same. Make sure the provider you choose has a good standing with the Better Business Bureau and can provide clear evidence that the company adheres to all state and federal laws in its processes. A legal cash discount program must have clear signage that lets the customer know, prior to purchase, the cash discount amount – whether it's a flat fee or a percentage-based fee.
In addition, ask to see a sample receipt. In order to adhere to federal standards, the cash discount program must show the service fee or discount amount clearly to the customer on the receipt.
2. Equipment
Make sure the provider's technology and equipment accepts all card types as well as mobile wallets and EMV (Europay, Mastercard and Visa) chip cards. Cash discount technology does not work on all equipment brands. A reputable provider will also offer a variety of solutions that integrate cash discount technology, including POS systems, payment gateways, and terminals.
3. Hidden costs
Some providers will charge setup fees or bake in other hidden costs. In most cases, you can demand these costs to be waived. Cash discount programs are simple in concept, and a good provider will be completely transparent in its pricing and not charge unnecessary fees.
4. Fee options
Good providers offer two service-fee pricing options: either by an average ticket size (flat fee) or a percentage of the sale amount. Businesses with sizable ticket discrepancies need the percentage model, while businesses with consistent average ticket size work well with a flat fee.
5. Support
Since cash discount programs can be complex for merchants to understand initially, it is imperative to work with a partner that provides complete account startup and retention support to help your merchants get off to a strong start.
Likewise, select a provider that offers onboarding training for you, as the ISO, and your merchants so that both parties fully understand the legality and logistics of the cash discount technology.
Last, be sure to find out if the provider offers a hotline phone number in case your merchants need immediate assistance with cash discount software issues, equipment error troubleshooting or billing questions.
6. Marketing materials
In an additional effort to help you sell the cash discount program to merchants, work with a provider who offers customizable marketing, sales, merchant retention and training materials and tools. These materials will enable you to create your own branded marketing collateral and sales training guides to help you gain a competitive edge against other ISOs selling cash discount technology.
Cash discount programs are growing fast in the payments industry. Make sure you sign with an experienced partner that offers a fair and proven program by following the recommendations set forth above.

Matt Nern joined the SignaPay team in 2016 and is responsible for overseeing all aspects of the company's sales, business development and marketing. Matt has more than 18 years' payment processing industry experience and previously worked as Senior Vice President of Sales and Marketing at Secure Bancard LLC and as Vice President of Sales at CrossCheck Inc. He has recruited, trained and developed numerous sales teams nationwide that consistently exceeded sales projections. Matt received a Bachelor of Arts in Economics at Sonoma State University.
The Green Sheet Inc. is now a proud affiliate of Bankcard Life, a premier community that provides industry-leading training and resources for payment professionals. Click here for more information.
Notice to readers: These are archived articles. Contact names or information may be out of date. We regret any inconvenience.
Prev
Next