The Green Sheet Online Edition
June 25, 2018 • Issue 18:06:02
Inspiration
Mind those buying signals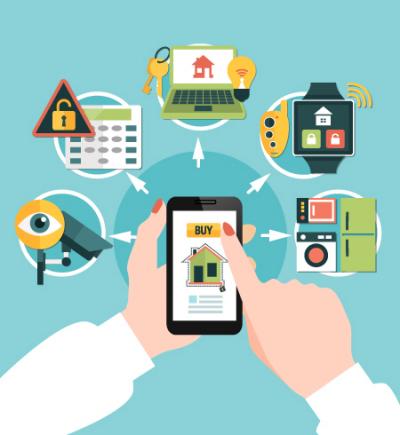 For many merchant level salespeople, nothing quite matches the thrill that comes with signing a new merchant account. A sales team's cheers, bells, applause and rewards when a big deal is secured or a quota is surpassed attest to this. An extreme focus on the close, however, has contributed to negative stereotypes of salespeople, who are often portrayed as pushy individuals striving to overwhelm and convince prospects rather than professionals who build relationships through honest communication and keen observational skills.
The latter qualities are what distinguish the true sales professionals, the ones who defy stereotypes.
Assuming you are a true sales professional who values honesty and offers merchants the best products and services available, how good are your powers of observation? Do you know when a prospect is warming to your offer and could be ready to move to the next step?
In "Identifying buying signs to close the sale," featured on the All Business blog, Executive Sales Coach Keith Rosen wrote that he's come across many salespeople who sell themselves right out of a sale. "Though talented and competent, they do not take the time to recognize the prospect's desire or readiness to buy," he said. "It's critical to be able to identify the buying signs so that you don't oversell your product."
Paul H. Green wrote in Good Selling!SM: The Basics, "Some prospects send buying signals that should point you toward the commitment process and 'the close.' These buying signals are often in the form of questions that show the prospect is leaning in your direction."
Seven common buying signals
So, what are those buying signs? Green noted seven common buying signals are when the prospect:
Asks questions about how long it takes to establish the service.
Asks about payment terms or policies.
Asks specific questions about the service details.
Begins making positive statements of agreement.
Becomes more at ease with the conversation.
Begins speaking about how his or her company would use the service.
Begins to negotiate price.
"When your prospect begins to ask some of these questions, your sales professional's instinct should tell you that it's time to begin 'the close," Green wrote. "You can do this by moving to one of your standard closes or by asking more questions to help the prospect sell himself; for instance, 'What is it you like best about our proposal?'"
Flexibility needed
Rosen pointed out that buying signs can manifest at any time. "Buying signs can show up within the first few minutes of a conversation; or they may not emerge until the end of your meeting," he wrote. "In short, they can show up at any time. It's up to you to hone in on these signals so that you can adjust your pitch accordingly and approach the close when it's most appropriate to do so."
So paying attention and commanding truly interactive meetings will help you transition to a successful close time after time. Ultimately, selling merchant services is about more than closing the deal at hand. It's about building long-terms relationships based on service and trust. Become a knowledgeable resource. Help merchants solve current problems and set the stage to grow their businesses, and you will prosper.

The Green Sheet Inc. is now a proud affiliate of Bankcard Life, a premier community that provides industry-leading training and resources for payment professionals. Click here for more information.
Notice to readers: These are archived articles. Contact names or information may be out of date. We regret any inconvenience.
Prev
Next