The Green Sheet Online Edition
March 12, 2018 • Issue 18:03:01
Bells and whistles aside, essential POS purpose endures
By Jeff Fortney
Clearent LLC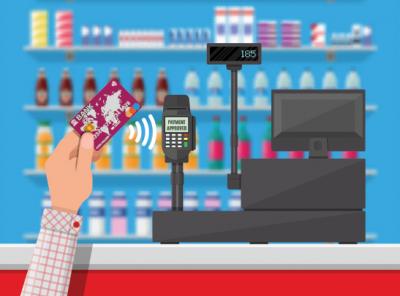 I started wearing a watch when I was 10 years old. I'd been late one too many times, so my parents gave me the watch to help me be home on time. My first watch was a hand-me-down from my father. Like most watches of its time (in the early 1960s), it had to be wound daily, and it kept reasonable time. I wore that watch until my 16th birthday, when I was given a pocket watch. That watch was my primary timepiece until the mid 1970s, when I moved into the digital age with a watch that kept exact time, including date and seconds, with the click of a button.
My watch usage evolved further to one that was solar-powered. Today, though, I wear a smart watch. I can read emails and texts through my watch – and respond to them with ease. I can even answer the phone. Dick Tracy would be envious.
While watches have become highly advanced, their key function – telling time – has never changed. They may be faster, more accurate and connected to other devices, but they still tell time – only better.
Continual evolution
The payments industry is not nearly as old as the timepiece industry, but it, too, has faced its share of evolution. I have talked about it consistently over the past several months, as we are now in a period during which evolutionary pressures have increased dramatically. The changes occurring in the payments industry are important to both your success and your finances.
A great example of change is how more and more merchants are now open to alternatives to basic credit card terminals. Many even insist that their terminals be able to perform multiple functions. An entire demographic would rather use tablets for every function, including payment acceptance. They have little to no fear of cloud-based solutions, as they were raised during a time when touchscreen, cloud-based devices were becoming commonplace.
Yet change can be scary. It can take time to accept and adapt to change. It can also seem overwhelming. As a result, many refuse to make even the slightest change.
You can say the shift to mobile POS solutions is similar to the evolution of the watch. Even with all the new functionality, its basic function remains the same. It tells you the time. The ability to perform other functions makes a watch more valuable, but the simple fact is that you wear a watch to tell the time – even if it also allows you to answer the phone and read your texts.
New tools, same basic function
Today's POS systems can perform multiple functions, as well. Many offer multiple stations, kitchen printers, pay at the table, table management, staff time management, inventory management, data analysis, gift card management, and more. The majority of these solutions are cloud based, which has brought the cost down considerably in comparison to larger, more advanced POS systems.
Yet the key function remains the same: accepting and processing transactions so the merchant can get paid for the sale. Sure, all the bells and whistles may help with the sale, but the need for payment acceptance is even greater today than it was 10 years ago, especially since many consumers rarely carry cash today. This simple statement makes our industry important, and it can open up many new opportunities for you to grow your business.
Just remember, there's no reason to be overwhelmed by change. In reality, the only things that change are the tools used to accomplish the same basic function. When you focus on the added convenience these tools provide, you'll be able to address more of the merchant's needs in one solution. This is what creates that stickiness we all desire.
Still, let's not forget that no matter the functionality or offering, the basic need is still payment acceptance. As you embrace new payment solutions, you're just adding to your toolbox and your sk

Jeff Fortney is Vice President, ISO Channel Management with Clearent LLC. He has more than 17 years' experience in the payments industry. Contact him at jeff@clearent.com or 972-618-7340. To learn about how Clearent can help you grow faster and go further, visit www.clearent.com.
The Green Sheet Inc. is now a proud affiliate of Bankcard Life, a premier community that provides industry-leading training and resources for payment professionals. Click here for more information.
Notice to readers: These are archived articles. Contact names or information may be out of date. We regret any inconvenience.
Prev
Next