The Green Sheet Online Edition
January 08, 2018 • Issue 18:01:01
CFPB back-peddles on prepaid rule
By Patti Murphy
ProScribes Inc.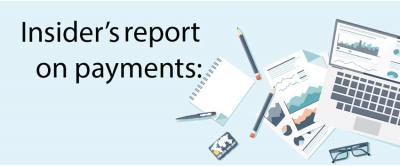 Prepaid debit card companies will get more time to comply with new federal regulations, as well as a possible reprieve on some provisions of the pending Consumer Financial Protection Bureau rules. In October 2016, the bureau issued a controversial set of rules that extended to prepaid debit accounts many consumer protections that now apply to credit and debit cards products. The rules cover a broad spectrum of prepaid products beyond branded prepaid cards, including tax-refund and government assistance cards, student aid financial disbursement cards, person-to-person payment systems and mobile wallets.
One controversial provision imposes a 30-day waiting period before a consumer can link a prepaid debit card to a mobile wallet. Another requires provisional re-crediting of cardholder accounts for disputed transactions that cannot be resolved within 10 days. But perhaps the most controversial provisions were those subjecting overdraft features offered with some prepaid debit cards to federal regulations that govern other extensions of credit, thereby requiring prepaid card issuers to assess cardholder creditworthiness and their ability to repay prior to offering overdraft protections.
Mounting pressure
Bowing to industry pressure, the CFPB revealed in March 2017 that it would extend the implementation date for the new rules to April 2018, stating providers needed more time to make required changes to systems, processes and forms. The consumer watchdog also requested comments on additional implementation challenges the rules pose, suggesting it might be willing to tweak its final rule.
Then on Dec. 21, 2017, just as most Washington insiders were preparing to leave for the long holiday weekend, the CFPB issued a statement indicating the deadline for compliance will be extended further and hinting additional changes to the final rule may be in the offing.
"The Bureau expects to issue a final rule amending certain aspects of its 2016 rule governing prepaid accounts soon after the new year," the CFPB wrote. "As part of that process, the Bureau expects, based on its review of the comments received [to previous requests], to further extend the effective date of the 2016 rule to allow additional time for implementation of the final rule."
More changes coming?
Opponents of the prepaid card rule were quick to praise the CFPB's statement. "We thank the CFPB for acknowledging the challenges with implementing the rule and we applaud the Bureau for allowing additional time to comply," the Electronic Transactions Association said in a statement. In a letter to the CFPB earlier in the year, the ETA had requested an extension of the effective date to April 2019; it also urged reconsideration of the pending overdraft restrictions.
While industry opposition to aspects of the prepaid rule clearly played a role in the CFPB's back peddling, it wasn't the only determining factor. The CFPB – a product of the 2010 Dodd-Frank Wall Street Reform and Consumer Protection Act – has been embroiled in controversy since its inception. Several bills have been introduced in Congress to scale back CFPB regulatory powers; there was even a failed attempt to legislate the prepaid rules out of existence. And there have been court challenges to how the CFPB was set up: with no direct and ongoing accountability to Congress or the President.
New leadership
Then in November, CFPB Director Richard Cordray announced his resignation, prompting President Trump to appoint Mick Mulvaney as interim director. Mulvaney, a staunch critic of the CFPB, had been Director of the Office of Management and Budget. While Mulvaney's appointment has been challenged – Cordray had appointed his chief of staff, Leandra English, as acting chief, and she is now suing to have Mulvaney's appointment struck down – he's been actively placing his mark on the CFPB. In addition to delaying the prepaid card rule, Mulvaney also revealed plans to reconsider pending home mortgage disclosure reporting rules. Perhaps even more telling, the Mulvaney-led bureau has rewritten its mission statement.
The new statement reads, in part, "The Consumer Financial Protection Bureau is a 21st century agency that helps consumer finance markets work by regularly identifying and addressing outdated, unnecessary or unduly burdensome regulations." Under Cordray the CFPB had described itself as "a 21st century agency that helps consumer finance markets work by making rules more effective, by consistently and fairly enforcing those rules."

Patti Murphy is Senior Editor of The Green Sheet and President of ProScribes Inc. She is also the founder of InsideMicrofinance.com. Email her a patti@greensheet.com.
The Green Sheet Inc. is now a proud affiliate of Bankcard Life, a premier community that provides industry-leading training and resources for payment professionals. Click here for more information.
Notice to readers: These are archived articles. Contact names or information may be out of date. We regret any inconvenience.
Prev
Next