The Green Sheet Online Edition
August 14, 2023 • Issue 23:08:01
New Products
Block sophisticated ID fraud with real-time, automated AI
Product: Serial Fraud Monitor
Company: AU10TIX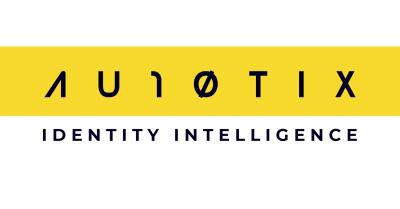 AU10TIX, an identity verification and management technology provider, added Serial Fraud Monitor to its consolidated suite of security solutions, which include Identity Verification, Reusable Digital ID and the AU10TIX platform.
Designed to protect businesses in real time against sophisticated identity fraud, the solution uses an advanced neural network for fraud detection, traffic-level analysis, reputation scoring, consortium validation and post-breach cleanup, stated Bruce Ackerman, vice president of sales, America and Asia Pacific, at AU10TIX.
"Some forgeries are of such high quality that they are impossible to detect on the single-case level," he said. "The only way to detect them is by monitoring for evolving patterns at the customer traffic level. Serial Fraud Monitor does just this, looking at both data linkage (documents having similar names, addresses, ID numbers, etc.) and visual linkage (the same photo being used on multiple documents)."  
Ackerman further noted that AU10TIX is the only fully automated global identity management solution on the market. AU10TIX is technologically ahead of the competitors, he added, because the company has been meeting identity management challenges since the 1980s, when it pioneered its airport security and border control access control solution.
Several decades later, he noted, AU10TIX continues to develop high-end innovative solutions like the Serial Fraud Monitor, which delivers a second layer of defense against coordinated attacks. To date, the company has verified over 1 billion IDs worldwide, he added.
Dual-layer protection, monitoring
AU10TIX Serial Fraud Monitor's dual-layer protection monitors existing fraud patterns and behaviors, as well as evolving patterns at customer traffic level. These capabilities, the company stated, enable organizations to identify and stop serial fraud on the traffic level while recognizing and rewarding customers who accumulate positive scores over time with better service by assigning trusted-user status.The company has found that the platform minimizes the risk of financial and reputational damage, which can help businesses stay compliant with the latest regulations through the following features:
Fraud detection: Advanced technology recognizes even the most sophisticated synthetic identities

Traffic-level fraud analysis: Real-time reaction and insights predict fraudulent activity based on incoming and historical traffic patterns delivering a second layer of defense

Post-breach cleanup: On-the-spot damage control minimizes losses and facilitate rapid recovery from an attack

Reputation scoring and consortium validation: Reliability and trustworthiness is enhanced with reputation scoring and data cross-checking in a consortium of trusted users

Advanced machine learning and AI mechanisms: Highly accurate fraud detection algorithms, leverages the latest technologies to deliver superior performance
ISO, agent, channel partner benefits
Ackerman went on to say that AU10TIX helps sales channel partners and their end-user customers safely engage in digital commerce and meet strict KYC regulation. The company's technology secures organizations against coordinated attacks in real time, ensuring the safety of customers and business, he noted, adding that global companies across numerous verticals, including banking, payments, crypto, gaming, social media, mobility, and the sharing economy, leverage the company's technology.
AU10TIX is on a mission to obliterate fraud and further a more secure and inclusive world. Serial fraud attacks are a serious problem for businesses around the world that is costing them millions of dollars in losses every year, Ackerman pointed out, adding that the company's proprietary technology provides results in under eight seconds, enabling businesses to onboard customers faster while preventing fraud, meeting compliance mandates, and promoting trust and safety.
"It's crucial that organizations invest in stronger and more effective fraud detection solutions," he said. "Serial Fraud Monitor protected companies against $1.3B in business fraud in Q1, and continues to help organizations provide secure and hassle-free access to digital transactions."

Website: www.au10tix.com Contact: bruce.ackerman@au10tix.com
The Green Sheet Inc. is now a proud affiliate of Bankcard Life, a premier community that provides industry-leading training and resources for payment professionals. Click here for more information.
Notice to readers: These are archived articles. Contact names or information may be out of date. We regret any inconvenience.
Prev
Next