The Green Sheet Online Edition
May 23, 2022 • Issue 22:05:02
Industry Update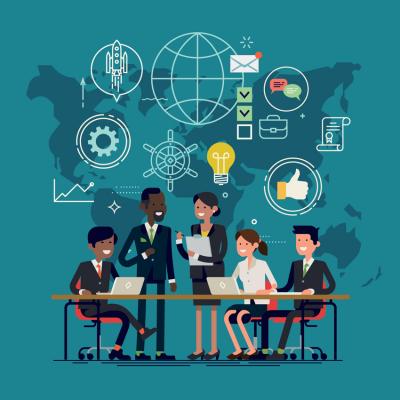 ANNOUNCEMENTS
EMVCo contactless kernel spec open for review
Global technical body EMVCo is developing an EMV Contactless Kernel Specification to simplify and advance global contactless payment acceptance. Following a review with EMVCo Associates, a draft specification is now available on the EMVCo website, www.emvco.com, for public review. EMVCo plans to release the final specification later in 2022 once its publication is approved by the EMVCo Board of Advisors. A contactless kernel provides a set of functions for payment acceptance devices to process contactless transactions. More than 20 payment system contactless kernels are in use worldwide, EMVCo stated, adding that the complexity and cost of maintaining this multi-kernel environment is a growing challenge for the payments community.
Finzly a double PayTech Awards finalist
Finzly, a fintech provider of modern banking applications for payments, foreign exchange, trade finance and account opening, was named a finalist in the 2022 PayTech Awards in two categories. The PayTech Awards recognize excellence and innovation in the use of technology across payments and financial services. The winners will be announced at a ceremony on July 1, 2022, at the Merchant Taylors' Hall in London. Finzly was shortlisted for Best Paytech Partnership and Best Cross Border Payments Solution.
Kevin Jones honored by EY
Ernst & Young LLP named Kevin Jones, founder and CEO of Celero Commerce, an Entrepreneur Of The Year 2022 Southeast Award finalist. Entrepreneur Of The Year is one of the preeminent competitive business awards for entrepreneurs and leaders of high-growth companies who think big to succeed, Celero stated. Jones was selected by a panel of independent judges according to the following criteria – entrepreneurial spirit, purpose, growth and impact – among other core contributions and attributes. "To me, this is a team award that honors the passion and drive of nearly 300 Celero employees and dozens of strategic partners," Jones said.
Nacha issues guide for voice payments contracts
Nacha's Payments Innovation Alliance created a legal and risk mitigation resource guide for financial institutions seeking to implement voice payments capabilities and applications through smart devices, such as the Amazon Echo and Google Nest. As part of the series of Alliance Executive Briefings addressing conversational payments, Voice Payments Contractual Considerations for Financial Institutions provides background on the importance of terms and conditions when offering voice payments services and how terms may be modified to best fit their skill. This guide also offers an overview of use cases, best practices for risk mitigation and a glossary of terms.
VizyPay wins two Stevie Business Awards
VizyPay, a payment processing company for small businesses, was honored with two Silver Stevie Awards in the 20th Annual American Business Awards. VizyPay won Silver in the Fastest Growing Tech Company of the Year–Up to 100 Employees category, and its payment processing app, VizyPOS, won Silver in the FinTech Solution category. VizyPay reported installing more than 12,000 merchants across the nation and surpassing $2 billion in total payments processed.
"VizyPay's growth is something I'm particularly proud of," said Austin Mac Nab, CEO and founder of VizyPay. "It all began with a dream and a small team willing to do whatever it took to make it happen. ... Our fintech department is especially incredible. This award is proof that VizyPOS is changing the game for small business owners."
RESEARCH
SMBs remain resilient, Chase survey finds
Nearly half of U.S. small business owners (48 percent) are feeling more upbeat about their company's performance since this time last year, citing strong technology infrastructure and new contingency plans in place to manage unexpected disruptions, according to a new survey from Chase. To combat the tightening labor market, two-thirds of respondents plan to invest in their workforce through additional hiring, employee training and development, expanded benefits and increased pay, researchers noted. Chase's new Small Business Pulse Survey polled 1,000 small business owners to understand their financial and strategic business priorities, and how they view the state of their business following two challenging years of economic uncertainty.
Midigator releases 2022 report on chargebacks
Chargeback technology platform Midigator released The Year in Chargebacks. The fourth annual report provides insights into why disputes happen, how to effectively prevent and fight chargebacks, and what can be expected in the future, Midigator stated. Data-driven decisions are an essential part of a successful chargeback management strategy; however, key insights are often difficult to determine and challenging to understand, Midigator pointed out.
The goal of the report is to provide valuable, relevant data that can serve as a benchmark to evaluate individual efforts. The research breaks down chargeback data by industry, product type, and sales model to provide unprecedented analysis for top reason codes, win rates, and ROI, Midigator stated.
NPD Group notes decline in retail sales
Consumers' willingness to spend has been crucial to maintaining a healthy level of retail performance throughout the pandemic, but demand has been softening for several months, The NPD Group reported. April 2022 U.S. general merchandise unit sales were 7 percent lower than a year ago, creating a 1percent decline in sales revenue, NPD added.
"Higher retail prices have buffered demand declines but their escalation, combined with rising gas prices, the end of stimulus payments, and the general uncertainty surrounding current economic and world events, are factors on the minds of many consumers," said Marshal Cohen, chief retail industry advisor for NPD. "Now retailers are faced with a consumer base that has more complex financial dynamics influencing their inclination to spend."
PARTNERSHIPS
Apple, Google, Microsoft endorse passwordless sign-in
Apple, Google and Microsoft disclosed plans to expand support for a common passwordless sign-in standard created by the FIDO Alliance and the World Wide Web Consortium. The new capability will allow websites and apps to offer consistent, secure and easy passwordless sign-ins to consumers across devices and platforms, the collaborators stated.
The expanded standards-based capabilities will enable websites and apps to offer an end-to-end passwordless option, and users will sign in through the same action that they take multiple times each day to unlock their devices, such as verification of their fingerprint or face, or a device PIN. This new approach, they noted, protects against phishing, and sign-in will be radically more secure when compared to passwords and legacy multi-factor technologies such as one-time passcodes sent over SMS.
Blackhawk, Bitski, AMC team up on NFT promo
Blackhawk Network, a global branded payments provider, reported it is collaborating with NFT and blockchain wallet provider Bitski to distribute the world's first promotion for an NFT with the purchase of a gift card, offering both real and virtual world value.
"Demonstrating this new capability via a promotion on Blackhawk Network's Giftcards.com, the first 100 customers who purchase an AMC Theatres gift card of $50 or more will receive one of 100 limited-edition NFTs by popular artist Jon Shelley, a.k.a. Kryptoz," the partners stated. "Once recipients have registered and redeemed the promotion via Bitski, recipients will be able to unlock Giftcards.com's special promotion within the NFT, formally extending the value of Blackhawk's core business into Web3."
OwlPay, Nium develop cross-border payments
Blockchain services company OwlTing Group partnered with Nium, a money-movement platform, to power OwlPay, OwlTing's new real-time cross-border payments service for ecommerce and travel platforms in Southeast Asia.
OwlPay provides a one-stop financial services integration service for global B2B transactions. The new service covers automatic reconciliation, online currency swaps, and cross-border payment services, devised to streamline traditional payment processes and significantly enhance operational efficiency for enterprises.
Using developer-friendly APIs, OwlPay connects to business' internal management systems and provides a one-stop service for administration of orders and providers, financial reconciliation, online audit, and payment process automation, the partners stated.
Paysafe, Playtech expand iGaming reach
Specialized payments platform Paysafe formed a new global partnership with Playtech, a gambling technology company. The new agreement extends an existing partnership between the two companies into the UK and Europe from the United States, where Playtech offers Paysafe's leading payment solutions to iGaming operator customers through its technology platform, Paysafe noted.
Through a single, global streamlined integration with Paysafe's API, operators in the UK and Europe will now be able to leverage Playtech's iGaming PAM, Information Management Solution platform to access a range of Paysafe's payment solutions, starting with payment acquiring and card processing, with Paysafe's digital wallet services set to follow, Paysafe added.
ThetaRay, Qolo to secure omnichannel payments
ThetaRay, a provider of AI-powered transaction monitoring technology, and omnichannel payments platform Qolo are collaborating to detect and prevent financial crimes across Qolo's full range of curated payment services. Through the agreement, Qolo will implement ThetaRay's SONAR anti-money laundering SaaS solution to monitor transactions—including worker disbursements, multi-currency business processing, and more—for its existing and new clients. Qolo stated it is a first-party provider of core payment functionality, and the first and only 100 percent cloud-based issuing processor that offers a simplified experience for its clients.
ACQUISITIONS
LexisNexis Risk Solutions acquires BehavioSec
LexisNexis Risk Solutions, part of RELX, acquired BehavioSec, a behavioral biometrics technology provider. Founded in Sweden in 2008 with a presence in the United States, Canada and EMEA, BehavioSec provides a highly predictive behavioral biometrics solution that uses behavior analysis for continuous authentication to establish identity trust and help prevent fraud, LexisNexis Risk Solutions stated, adding that solutions from BehavioSec will become a part of its Business Services group and enhance its device and digital identity-focused offerings.
McKinsey & Co. acquires S4G Consulting
McKinsey & Company acquired Madrid-based S4G Consulting. As a top Salesforce Platinum Partner, S4G specializes in helping companies of all sizes extend the power of Salesforce's customer relationship management (CRM) platform to improve customer outcomes, McKinsey stated. Today's buyers surf 10-plus channels before making a single purchase, and they want convenient, seamless, omnichannel interactions, McKinsey added, noting that with the acquisition of S4G, the company adds rapid Salesforce CRM implementation capabilities to its strategy, design, and analytical horsepower.
Yapily to acquire open banking provider finAPI
Yapily signed an agreement with SCHUFA to acquire finAPI, a provider of open banking solutions in Germany. The deal, Yapily stated, is set to make Yapily the largest open banking payments platform in Europe; the acquisition will double Yapily's customer base, adding well-established finAPI customers to its roster, including over 50 large enterprise firms in the financial, insurance, and IT industries. As a result of the acquisition, Yapily will have a clear leadership position in the UK and Germany, Yapily said, adding that it will also enter new territories such as Czech Republic, Slovakia and Hungary.
APPOINTMENTS
Infosec Institute hires de Graaf, Turgeon
Infosec Institute, a cybersecurity education company, expanded its international commercial business with the appointment of Jeffrey de Graaf as senior vice president of international sales and Donna Turgeon as head of channel. In his role, de Graaf will build and lead Infosec's global sales organization. He has more than 20 years' experience as a sales and marketing professional, with a strong emphasis on IT security and channel relations. He was most recently responsible for leading KnowBe4's operations across Europe, the Middle East and Africa.
Turgeon brings 30 years' experience driving indirect and direct revenue, ensuring customer success, delivering global GTM programs, leading corporate channel and distribution strategy, recruiting and onboarding business partners, and building global sales and support teams. Most recently, she was CRO of VIPRE Security Group. She has also held senior leadership roles at such companies as KnowBe4, Tech Data, Inspired eLearning and AccentHealth.
Simon Stanford joins GPS
Global Processing Services appointed Simon Stanford as chief revenue officer. Based in London, Stanford sits on GPS' global executive committee and leads the company's global commercial, partnerships, customer relationship management and marketing teams with a focus on partnership development, marketing and branding, and revenue growth worldwide. He joined GPS from Worldpay where he was senior vice president group executive for the EMEA region and led a commercial team of over 450 people. He has more than 20 years of commercial experience, predominantly at global technology and telecommunications businesses including Samsung Electronics and O2.
GoCardless welcomes Paul Stoddart
Paul Stoddart is the new president of GoCardless. He joined the company from Mastercard where he was president of New Payment Platforms, executive chairman of Vocalink and a member of the Mastercard Management Committee. At GoCardless, he will have global responsibility for the go-to-market organization including strategy, sales, product, marketing and customer teams, with a view to accelerating growth.
Previously, Stoddart was CEO of Vocalink after its acquisition by Mastercard and subsequently promoted to president of Mastercard's New Payment Platforms where he expanded Mastercard's role in payments beyond cards to account-to-account payments. Prior to Vocalink he was co-head of corporate finance at Barclaycard. He also spent 10 years in senior roles at NatWest.

The Green Sheet Inc. is now a proud affiliate of Bankcard Life, a premier community that provides industry-leading training and resources for payment professionals. Click here for more information.
Notice to readers: These are archived articles. Contact names or information may be out of date. We regret any inconvenience.
Prev
Next