The Green Sheet Online Edition
October 11, 2021 • Issue 21:10:01
Gift cards: the gift that keeps on giving
By Patti Murphy
ProScribes Inc.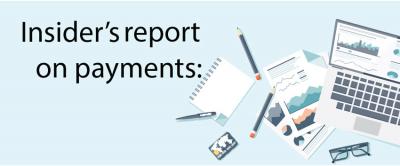 During a recent Merchant Sales Podcast my co-host, James Shepherd, and I were discussing gift cards when James remarked that most agents don't actively promote gift card programs.
This surprised me, because gift cards are big with consumers, as well as among merchants who understand that gift card balances amount to interest-free loans, and when redeeming gift cards, consumers generally spend more than the value on the cards.
I can attest to this latter fact. There's a grocery chain I frequent because it has an awesome rewards program. For every $50 spent I can save 10 cents per gallon when fueling up at the convenience store the chain also operates. The grocery and c-store chain also carries an array of gift cards, and at times runs a special offering additional money off on gas for gift card purchases.
So I make it a point to purchase gift cards from this chain and to stock up when a special offer coincides with a major spending event, like Christmas or a home remodeling project. Once, I accumulated enough money off on gas while buying materials for a new bathroom that I was able to fill my Dodge Ram twice for free. (I'm talking about 26 gallons each fill-up, which given the cost of gas at the time, amounted to more than $120 in savings.)
I also use gift cards to shop at specific retailers, online or in person. It's something I do to keep my credit and debit card information safe. But whether I'm shopping for hardware or a new outfit, it seems I always spend more than the amount of money that's on the card.
Apparently, I'm not alone. Research by Blackhawk Network, the gift card giant, found 69 percent of consumers have purchased gift cards for themselves; 87 percent have purchased them for others. Meanwhile, data published by Fiserv suggests gift cardholders, on average, spend $59 more than the value on a gift card when redeeming the card.
Free money
Gift cards represent a large and growing market. Allied Market Research put the global market value at more than $619 billion in 2019, and projects it will exceed $2 trillion by 2027, charting a combined annual growth rate of 16.2 percent between 2020 and 2027. Mercator Advisory Group puts the CAGR for the U.S. gift card market at 6 percent through 2023.
Merchants like gift cards because they provide free advertising and are a great loyalty tool. Giving someone a merchant's gift card is one of the best recommendations a merchant could hope for.
A consumer who receives a gift card, say, from a restaurant they've never patronized, is apt to redeem the gift card for a meal there and probably splurge because most, if not all, of the tab is prepaid. And if they like the service and the food, they will return. This is backed up by Fiserv's research, which found that nine in 10 consumers who receive a gift card from a small business they've never visited said they'd use the card to shop there and return for future shopping expeditions.
Nearly three in four consumers also told Fiserv researchers that they regularly purchase gift cards from small businesses. This is an important data point, because gift cards can be a free source of money for those businesses.
Consumers leave a whopping amount of unspent money on gift cards, with 51 percent forgetting to use money gifted them on a card, according to the consumer website Bankrate. Bankrate estimates unspent gift card balances will total over $15 billion this year.
Depending on state escheat (unclaimed property) laws, that's money that eventually could flow straight to a merchant's bottom line. At the very least, it's an interest-free loan they can put toward inventory, salaries or other business needs.
Merchants that actively promote gift cards—such as by placing a card rack at checkouts or gift card buttons on their ecommerce sites to spur impulse purchases—obviously benefit the most from gift card programs.
Not surprisingly, the COVID-19 pandemic accelerated gift card demand. The gift card company InComm found the average number of purchased closed-loop gift cards per consumer rose to 4.7 during the first two quarters of 2020, from 3.9 in 2019. The average number of purchased open loop gift cards (those bearing the card brand logos) grew from 5.4 in 2019 to 7.1 in 2020, InComm reported.
Some of this increase can be attributed to consumers seeking to help out local merchants at a time when they couldn't necessarily shop in person due to COVID restrictions. I know of many consumers who purchased gift cards from their favorite restaurants during the height of the pandemic for the explicit reason of trying to help them weather the downturn. COVID also has driven interest in digital gift cards for obvious reasons. After all, it's a touchless way to buy and to gift.
Sticky merchant relationships
So, what are the benefits to ISOs and merchant level salespeople (MLSs) selling gift cards? New residual streams, of course, like the markup on monthly program fees and a split of income generated by plastic card orders. And there are the obvious opportunities to help merchants grow their businesses, which, in turn, grows ISO and MLS businesses.
But perhaps the biggest draw is merchant stickiness. Selling merchant accounts is only one part of the ISO/MLS relationship success formula. Keeping them from switching providers is another. Gift card programs can play a role in keeping merchants from defecting.
Switching out a gift card program is a lot more complex than just signing an agreement. When a merchant gets set up on a gift card program the gift card file needs to be integrated with the merchant's payment processing hardware and software; switching providers means swapping out those integrations. If they are selling the cards online (say with a gift card button), there's the added hassle of getting on a web developer's schedule to effect the change.
ISOs and MLSs put a lot of time and effort into signing and boarding new merchants. But all too often it's a zero-sum game, as existing accounts cancel for new, seemingly better offers at roughly the same rate as new accounts are boarded. Offering a good gift card program can help reverse that trend and makes for stickier relationships.

Patti Murphy is senior editor at The Green Sheet and self-described payments maven of the fourth estate. Follow her on Twitter @GS_PayMaven
The Green Sheet Inc. is now a proud affiliate of Bankcard Life, a premier community that provides industry-leading training and resources for payment professionals. Click here for more information.
Notice to readers: These are archived articles. Contact names or information may be out of date. We regret any inconvenience.
Prev
Next