The Green Sheet Online Edition
May 24, 2021 • Issue 21:05:02
News Briefs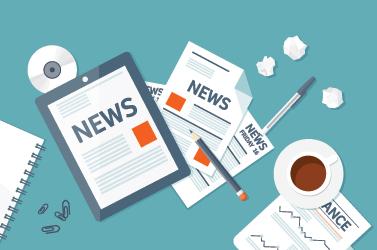 The Electronic Transactions Association published How FinTech is Addressing the Needs of the Underserved detailing advancements that have broadened access to financial services among the unbanked and underbanked. The Federal Deposit Insurance Corp. reported that 5.4 percent of U.S. households were unbanked in 2019, which is down from 6.5 percent in 2017 and 8.2 percent in 2011.
That leaves 7.1 million households where no one holds a checking or savings account at a bank or credit union. An even larger number of households are considered underbanked—that is, someone in the household may have a bank account, but the households also rely on nonbank providers of basic financial services.
An April 23, 2021, U.S. Supreme Court decision in the matter of AMG Capital Management LLC v. FTC may have far-reaching consequences for the Federal Trade Commission and Consumer Financial Protection Bureau, agencies that share enforcement authority over unfair lending practices, legal analysts noted.
While conceding that the defendant used predatory practices, the justices were reluctant to grant broad authority to the FTC to impose fines on lenders on behalf of consumers. This action reined in the FTC's ability to enforce and prosecute fraud, according to Melissa Baal Guidorizzi, counsel at international law firm O'Melveny. Guidorizzi, who joined O'Melveny as a financial services specialist after serving eight years at the CFPB, suggested the ruling may spur other state and federal agencies to increase oversight.
In what is being billed as a "game changer and global first," the financial technology company FIS took the wraps off a cloud-based, software-as-a-service platform that supports account-to-account transactions for businesses, consumers and governments using real-time payment networks. RealNet, as the platform is called, aims to make it easier for organizations across industries to send and receive payments, whether they are engaging with consumers, businesses or employees.
The platform will function as a "network of networks" utilizing a range of domestic and cross-border payment rails to simplify and expedite the processing, clearing and settlement of payments, FIS said. RealNet employs a smart-routing decision engine, which allows it to identify the fastest, most cost-efficient option for any transaction in real-time—for example, ACH, same-day ACH, wire transfer or the RTP network—and automates the process end-to-end.
An impressive number of payments industry professionals will gather at the Hyatt Regency Coconut Point Resort in Bonita Springs, Fla., on May 24 to 26, 2021, for the 20th annual Southeast Acquirers Association conference.
With Bloomberg's COVID-19 tracker reporting 252 million vaccinated U.S. citizens as of May 6, 2021, and numerous companies lifting travel restrictions, the timing is right for a real-time, real-place gathering, SEAA planners stated. Jamie Garfield, SEAA board member and director of partner sales at Secure Bancard LLC, said the Hyatt Regency hotel has sold out, but rooms are available at nearby TownePlace Suites.
She urged attendees to reserve rooms using this link: www.marriott.com/event-reservations/reservation-link.mi?id=1620234595087&key=GRP&app=resvlink.
Pressure is mounting for debit card issuers to do more to support merchant choice in routing card-not-present transactions. On May 7, 2021, the Federal Reserve requested public comment on changes to rules it wrote implementing the Durbin Amendment to the 2010 Dodd-Frank Act. The proposed changes, to Regulation II and its official commentary, would clarify that merchants must be able to choose from at least two unaffiliated debit networks for processing online and other CNP debit card purchases. Word of the proposal comes on the heels of a lawsuit alleging that the Fed erred in capping debit card interchange under the Durbin Amendment and that the 10-year-old cap of 22 cents should be set lower. Debit card pricing has long been a bone of contention between retailers and the card networks.

This article contains excerpts from news stories recently posted under Breaking Industry News on our homepage. For links to these and other full news stories, please visit www.greensheet.com/breakingnews.php.
The Green Sheet Inc. is now a proud affiliate of Bankcard Life, a premier community that provides industry-leading training and resources for payment professionals. Click here for more information.
Notice to readers: These are archived articles. Contact names or information may be out of date. We regret any inconvenience.
Prev
Next