The Green Sheet Online Edition
May 10, 2021 • Issue 21:05:01
Industry Update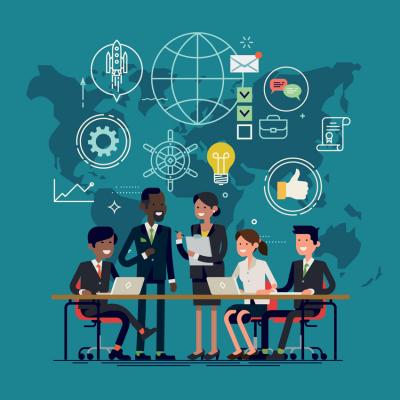 ANNOUNCEMENTS
Fattmerchant rebrands as Stax
Fattmerchant, a fintech provider of integrated payment technology, stated it changed its name to Stax to mirror its growth and transformation from an innovative payments company to a leading technology and solutions provider in the financial space. The rebranding also includes a user interface overhaul of its desktop app and introduction of a new version of the mobile app. This follows notable award wins in 2020 such as placing on the Inc. 500 list of fastest-growing private companies, Forbes Fintech 50 and Deloitte's Technology Fast 500.
Finastra honors hackathon winners
Finastra selected Bloinx as the winner of its Hack to the Future 3 hackathon. First and second runner ups were tinch and Qualify, respectively. Launched to help build an unbiased fintech future, the event saw over 600 participants from more than 50 countries, including Antarctica. Prizes for first, second and third place winners, as well as included cash, as well as incubation and internship opportunities. Bloinx is a decentralized application using blockchain technology to help build savings communities by operating as a ROSCA (rotating credit and savings association). ROSCAs enable people with lack of financial knowledge and access to credit cards and bank loans to obtain money quickly through a money-pooling fund.
GoCardless launches open banking payments
GoCardless, a fintech for bank-to-bank payments, launched Instant Bank Pay, a new open banking feature directly integrated into its global payment platform. With Instant Bank Pay, merchants can take instant, one-off bank-to-bank payments from new and existing customers while still reaping the benefits of bank debit for their recurring payments, the company stated, adding that this marks the first milestone in GoCardless' journey to accelerate its open banking strategy, for which it received $95 million in funding at the end of 2020.
NFC Forum releases mobile security, crypto specs
The NFC Forum, the global standards body for Near Field Communication (NFC) technology, released two specifications that offer cryptology security for NFC. The new NFC specifications provide security for NFC-enabled mobile devices by using a cryptographic framework to enable development of secure NFC applications protecting the confidentiality and the privacy of NFC communications, the forum stated, adding that the specifications can be used to improve the security of applications involving smartphones, among many other uses.
Paysafe certified as CarbonNeutral
Specialized payments platform Paysafe attained carbon neutral company status for 2021 and 2022. This forms part of Paysafe's ongoing commitment to offset its unavoidable carbon emissions as part of its environmental program, the company stated. Paysafe's 2020 CarbonNeutral certification was also backdated to cover 2019. Paysafe worked with carbon neutral experts Natural Capital Partners to conduct the independent assessment and identify suitable sustainability projects and pledged to offset the impact of its carbon footprint by financing sustainability projects in developing countries.
RESEARCH
Digital money transfers to rise to $3.4 trillion
Juniper Research reported that digital domestic money transfer transaction values will rise from $2 trillion in 2020 to $3.4 trillion in 2025, driven by growth of mobile money transfers. Mobile transactions will represent an 89 percent share of total transaction value by 2025, with drivers of volume growth being P2P payment apps in developed markets and mobile money in emerging markets, researchers noted. To compete in a congested market, mobile money transfer apps must leverage instant payment capabilities to ensure the best user experience, they added. Download the free white paper at www.juniperresearch.com/whitepapers/digital-money-transfer-remittances-the-instant?.
U.S. unbanked population shrinking
Mercator Advisory Group recently found that the efforts of fintechs and, to a lesser degree, traditional financial institutions to provide robust banking solutions to the unbanked population through prepaid cards are helping individuals to safely store funds, receive deposits quickly, purchase goods, pay bills and get cash at reasonable costs while reducing the overall population of unbanked individuals. Review and analysis of related research data are found in Mercator's report titled The U.S. Unbanked Issue is Improving; Are You Part of the Solution?
U.S. Payments Forum studies tokenization
The U.S. Payments Forum released a resource that provides an overview of card-on-file tokenization solution options and stakeholder considerations for each, including debit routing. The solution configurations discuss the steps followed for provisioning and transaction processing, the technical implementation, and debit routing support. The white paper, Card-on-File Tokenization Considerations, Including Debit Routing, is available for download at www.uspaymentsforum.org/card-on-file-tokenization-considerations-including-debit-routing/.
PARTNERSHIPS
Calypso Network, NFC Forum sign MOU
Calypso Networks Association, which brings transport operators and authorities together to evolve contactless ticketing systems, and NFC Forum, the standards body for advancing near field communication (NFC) technology, signed a memorandum of understanding (MOU). The two organizations stated they will collaborate to educate the market on the value of using NFC technology to deliver secure, sustainable and innovative smart ticketing solutions.
Specific focus will be on how expanding this infrastructure provides travelers with secure and seamless, end-to-end ticketing services for use in mobility-as-a-service solutions, they noted.
Paysend, Plaid team up on money transfers
Global fintech Paysend and Plaid, an open finance platform and financial data network, are collaborating to provide customers a streamlined experience in connecting and transacting from their bank accounts to Paysend's money transfer app. The introduction of Plaid's open banking capabilities into Paysend's platform paves the way for new products and services that will further increase the speed of the payment process and reduce customer friction points, the partners stated. It also cements a milestone in Paysend's mission to develop the next-generation, integrated global payment ecosystem, they added.
Pineapple, eServices expand partnership
Payments technology company Pineapple Payments and eServices Technology, which specializes in online payments for EMS, fire, air medical, and public sector entities, expanded their integrated payments partnership.
The companies stated they will focus on combining Pineapple's payment processing technology and suite of APIs with the eServices platform to bolster eServices solutions, which range from bill-pay, invoicing and ecommerce to event management, donor management and member management. Pineapple will also support eServices as it continues to grow its presence in verticals beyond public safety and expand into a full ecommerce solution.
Spence Labs, Shield facilitate cannabis payments
Digital payment solution provider Spence Labs and cannabis banking platform provider Shield Compliance teamed up to deliver a bank-backed, compliant, digital payment solution to financial institutions serving cannabis-related businesses (CRBs).
Streamlined compliance integration across systems offers the industry such benefits as a network of financial institutions delivering best-in-class cannabis embedded financial services, improved visibility into transaction data for financial institutions, and enhanced onboarding and underwriting capabilities to provide a better customer experience for CRB clients seeking financial services, according to the partners.
ACQUISITION
Deluxe to acquire First American
Business technology company Deluxe agreed to acquire First American Payment Systems for $960 million in cash, subject to customary adjustments. Deluxe stated this transaction is expected to accelerate its transformation into a leading payments technology company as part of its One Deluxe strategy.
First American is a privately owned, industry-leading payment processor that provides partners and merchants with comprehensive in-store, online, and mobile payment solutions, Deluxe noted. With the acquisition of First American, the company expects to double the annual revenue of its payments segment while maintaining healthy margins, firmly establishing Deluxe as a leader in the payments industry.
APPOINTMENTS
Andres Gonzalez joins Strategic Group P.R.
The Strategic Group P.R. appointed Andres Gonzalez as chief operating officer to head up Balanced Processing Partners, one of its portfolio companies.
BPP is a boutique payment processing solution focused on high-volume online merchants in medium- to high-risk ecommerce industries. Gonzalez joins BPP with over 20 years' experience in the electronic payments industry, including nearly 10 years with Mastercard Worldwide. Among his executive positions there, Gonzalez served as vice president and territory head for the Eastern Caribbean where he was a top revenue generator.
Rengachari to advise U.S. Faster Payments Council
Finzly founder and CEO Booshan Rengachari joined the U.S. Faster Payments Council's Board Advisory Group. In this role, Rengachari will advise the FPC's board of directors and staff on perspectives outside those represented on the board. This is in addition to supporting the FPC in capitalizing on—and responding to—emerging trends in the payments ecosystem, the council stated.
Chargeback Gurus selects Sebastian Robins
Chargeback Gurus, a provider of chargeback management services, hired Sebastian Robins to lead its dispute intelligence team. With more than 20 years' experience in the payments industry, Robins is an expert in risk management, fraud prevention, and chargeback management, the company stated. Robins brings advanced analytics skills; relationships with card networks, issuers and acquirers; extensive operational experience; and a thorough knowledge of the industry's operating rules and regulations to his new role, Chargeback Gurus added.
Matt Tremblay signs on with ETA
Matt Tremblay joined the Electronic Transactions Association's team as senior manager of state government affairs, further strengthening ETA's position as the premier government relations advocacy organization for the digital transactions industry in Washington, D.C., state capitals, and Canada, the association reported. An experienced government affairs specialist with a history of working on state legislative issues, Tremblay has a deep background in tackling state and local advocacy issues for major trade associations and nonprofits, the ETA noted. Previously, Tremblay was director of state government affairs for the Project Management Institute.

The Green Sheet Inc. is now a proud affiliate of Bankcard Life, a premier community that provides industry-leading training and resources for payment professionals. Click here for more information.
Notice to readers: These are archived articles. Contact names or information may be out of date. We regret any inconvenience.
Prev
Next