The Green Sheet Online Edition
March 22, 2021 • Issue 21:03:02
Letter from the editor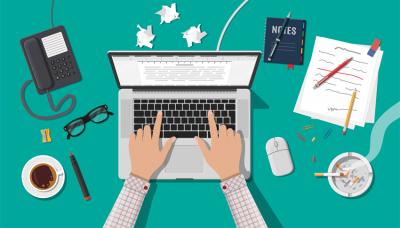 We've often remarked upon the stunning ability of professionals working in the payments sphere to adapt on a dime to changing conditions. One aspect of this that truly stands out is how quickly entrepreneurial individuals and teams devise solutions that help other payments enterprises navigate new challenges. This issue's lead article discusses what's in store for one critical area: legislation devised to protect sensitive data and ensure consumer privacy. And it spotlights some innovators helping payments enterprises—from super ISOs to solo merchant level salespeople—keep themselves and their merchant customers on the right side of the law while potentially boosting revenues in the process.
It's obvious that innovators offering winning solutions have been making smart choices, and one contributor featured in this issue emphasizes that the power to make choices is one of the greatest gifts we humans have been given. Other contributors discuss how and why agents should select ISO partners that offer the most competitive revenue share and pricing to maximize their earnings potential, and a report on a new roundtable series that explores next-level commerce and its role in economic recovery from the COVID-19 pandemic.
We've spotlighted a sampling of recent news stories in News Briefs that cover a recent court victory that puts Kansas in the surcharge-friendly camp; NMI's acquisition of USAePay; the new ETA CONNECTS virtual conference series featuring multiple perspectives from across the payments value chain; and two developments that could interfere with Visa and Mastercard's planned rate increases: Sen. Richard Durbin's objection to any increases on the grounds that they could foil the economic recovery and Intuit's lawsuit against the two card companies in which Intuit alleges the interchange pricing models used by the two card brands amount to unlawful price fixing, with rates set without regard to costs. For these full stories, as well as other breaking news, please visit www.greensheet.com.
No issue would be complete without our customary profiles, along with updates on milestones such as new branding, awards, a proposed new payment framework; research on data breaches as well as on improvements financial services providers have made in reaching the underserved; recently established partnerships; and new acquisitions and appointments in our realm.
We will welcome your feedback on this issue and other resources we offer at greensheet@greensheet.com. We'll also be happy to post press releases you send to press@greensheet.com.

The Green Sheet Inc. is now a proud affiliate of Bankcard Life, a premier community that provides industry-leading training and resources for payment professionals. Click here for more information.
Notice to readers: These are archived articles. Contact names or information may be out of date. We regret any inconvenience.
Prev
Next