The Green Sheet Online Edition
June 08, 2020 • Issue 20:06:01
Industry Update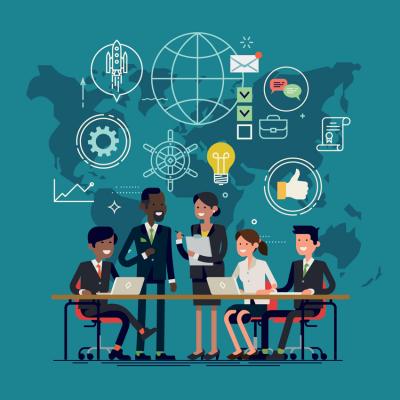 ANNOUNCEMENTS
Chargebacks911 launches educational series
Charbebacks911 released dates for its first Chargeback University seminars, a series of webinars created to educate online merchants about managing risk, payment disputes and internal processes to minimize losses and maximize revenue recovery related to chargebacks. Don Bush, the company's vice president of partner engagement, said, "Financial institutions, retailers, restaurants, gaming, travel and delivery companies, and more, are all feeling a range of negative effects of the outbreak. Chargebacks being one of the areas of great concern."
Gift PLUS now on Clover
Factor4 LLC reported that it's Gift PLUS App is now available for download in the Clover App Market. "This enhanced version of the Gift Card App enables merchants to email and text gift cards directly from their point-of-sale devices," Factor4 noted. "Merchants can still issue and redeem plastic cards with Gift PLUS as they can with Factor4's original Gift Card App." Factor4 focuses on small and midsize businesses (SMBs).
Possible POS debuts new name, products
Possible POS rebranded as Ovvi and unveiled a new product line along with a new focus on growth and technology. Ovvi anticipates these steps will enable it to compete head to head with major POS system providers. "The new product features and brand present a unique opportunity for Ovvi to strengthen its place at the forefront of the POS technology industry and continue on its path towards powering cloud-based and digital engagement for many industry types with an emphasis on restaurant and retail worldwide," Ovvi stated.
TNS launches Cloud solution
Transaction Network Services stated that merchant acquirers, processors and other payment enterprises can now connect their cloud services to the global payments ecosystem using the new secure TNSConnect Cloud solution. "Leveraging TNS' extensive payments community of interest network, TNSConnect Cloud brings thousands of acquirers, card schemes, issuers, fuel partners, TMS providers and other endpoints together, facilitating the delivery of payments transactions from devices to terminal driving hosts domiciled in cloud environments," TNS added.
RESEARCH
Americans prefer digital incentives
Global branded payments provider Blackhawk Network released research conducted in partnership with Mastercard that found open-loop digital incentives are preferred rewards—particularly among younger generations and mobile-minded Americans—when recipients want to receive rewards quickly or use them online. With 63 percent of Americans surveyed now working remotely, digital incentives also help employers reach employees separated geographically to drive engagement, provide support and offer encouragement, researchers found.
Riskified surveys effects of ATO attacks
Riskified, a payments and fraud-prevention solutions provider, released a survey on the effect of account takeover (ATO) attacks on ecommerce merchants and customers. The survey shows that ATO attacks have a huge negative impact on customers and merchants, damaging brand reputation and hurting merchants' bottom lines, Riskified stated. Despite that, many merchants lack security measures, and more than one in three (35 percent) of respondent merchants reported that at least 10 percent of their accounts have been taken over in the last 12 months, the company added.
PARTNERSHIPS
Judopay, Mastercard partner on digital payments
Mobile-first payment provider Judopay is working with Mastercard to enable The Pharmacy Centre to take safe and secure payments through its new PaybyLink solution, as well as other digital payments. The partnership will enable The Pharmacy Centre to promote greater inclusion and flexibility during the ongoing COVID-19 outbreak and any similar events in the future, ensuring that people have online access to the essential supplies they need during lockdown, the partners stated. This is expected to reduce in-store pharmacy visits and thereby help reduce the spread of COVID-19.
MoneyGram partners with E9Pay
MoneyGram International, a global leader in cross-border P2P payments and money transfers, teamed up with E9Pay, a money transfer and payment fintech company in Korea.
The partnership enables E9Pay customers to connect to the MoneyGram platform and distribution network in over 200 countries and territories. The integration will especially benefit consumers who send money between Southeast Asia, Russia and the Commonwealth of Independent States, which are the main corridors for E9Pay, the partners stated.
ACQUISITIONS
Carlyle, CIG nix deal with AmEx Travel
A deal struck at the end of 2019 fell apart May 11, when Carlyle Group Inc. and GIC Pte. Ltd. reneged on a deal to buy a 20 percent stake in American Express Global Business Travel. The parties reportedly attempted to renegotiate terms of the deal given the huge losses the travel business has suffered amid the COVID-19 pandemic, but they could not reach an agreement. The original deal valued the AmEx unit at $5 billion, including debt.
Visa invests in GoodData
Visa invested an undisclosed amount in GoodData, a big data and analytics platform headquartered in San Francisco, and has plans to co-create data products with the cloud-based enterprise. According to industry analysts, this is part of Visa's initiative to provide users with greater access to aggregated data and analytics. In a statement, Visa's global head of data, security and identity products, Melissa McSherry, said, "With insights from data, we can help sellers, financial institutions and Visa's extended global business network better understand and meet consumer needs, especially when those needs are changing fast."
APPOINTMENTS
NMI welcomes Leo Castro
NMI hired Leo Castro as chief marketing officer as part of an initiative to further elevate and empower its partners. Castro brings more than two decades of experience driving growth at both startups and larger companies. He has extensive fintech and partner marketing experience from his roles at such companies as PayPal and BigCommerce. Most recently, he was head of marketing at Clover, a smart POS fintech provider.
Brandon Thompson joins Green Dot
Green Dot Corp. hired Brandon Thompson as its executive vice president of retail, tax and paycard. In this role, he will be responsible for developing and delivering product strategy and growth across the company's retail, tax and paycard divisions. Thompson brings over 15 years' executive payments industry experience to Green Dot. Most recently, he served as chief commercial officer at EML, a global payments solutions provider operating in 28 countries around the world.

The Green Sheet Inc. is now a proud affiliate of Bankcard Life, a premier community that provides industry-leading training and resources for payment professionals. Click here for more information.
Notice to readers: These are archived articles. Contact names or information may be out of date. We regret any inconvenience.
Prev
Next